To update the DroneDeploy app on your mobile device, follow these steps:
1. Open the app store on your mobile device (e.g. Apple App Store).
2. Search for "DroneDeploy" in the app store search bar. You can also scan this QR code to go directly to DroneDeploy in the app store: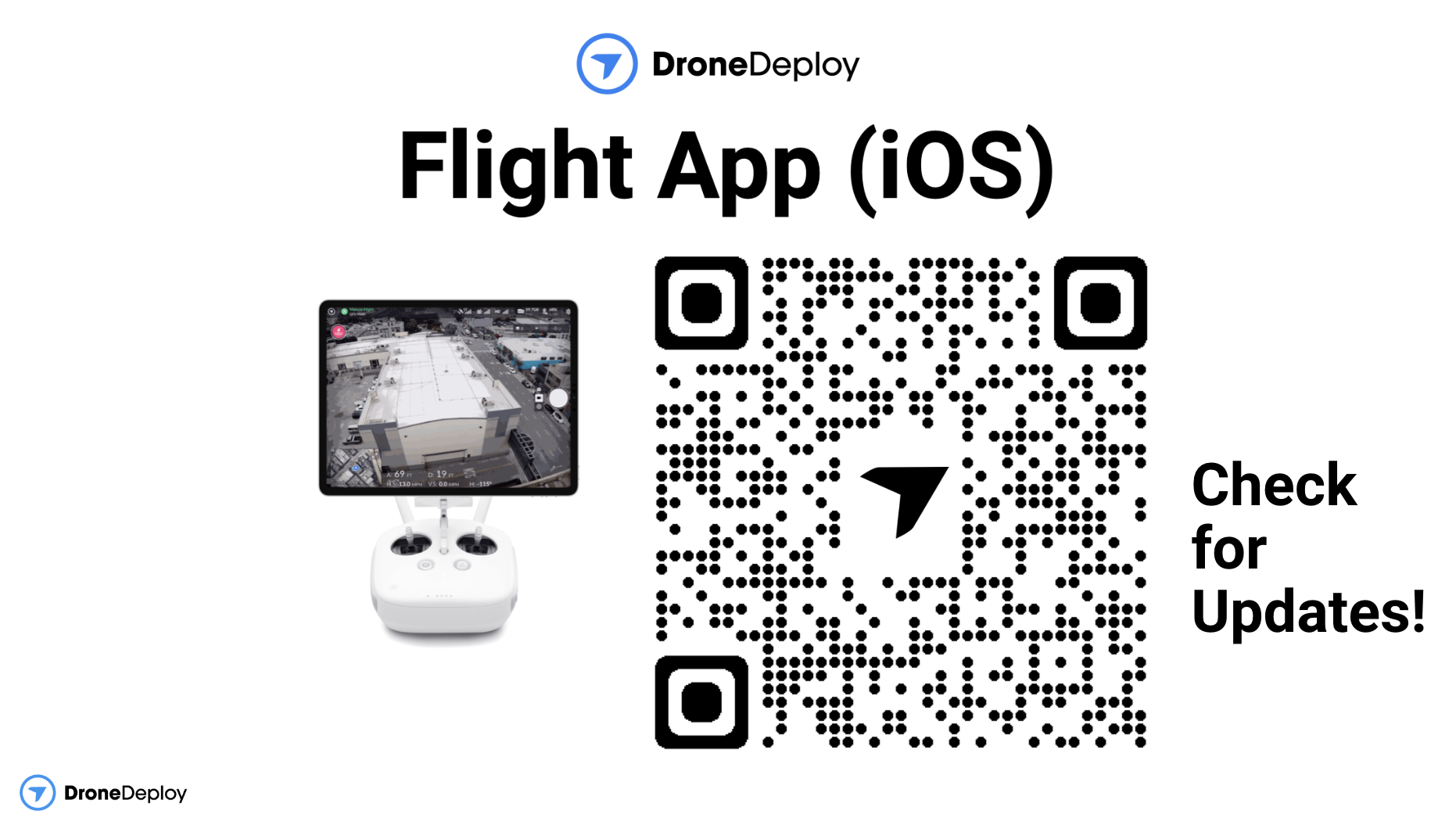 3. If an update is available, you should see an "Update" button next to the DroneDeploy app. Tap on the "Update" button.
4. If prompted, enter your app store account password or use Touch ID or Face ID to confirm the update.
5. Wait for the update to download and install on your device. This may take a few minutes depending on the size of the update and the speed of your internet connection.
6. Once the update is installed, open the DroneDeploy app to start using the latest version.
If you have automatic app updates enabled on your mobile device, the DroneDeploy app should update automatically when a new version is available.