Creating a project is the first step in the process of creating and analyzing data within DroneDeploy. A project organizes all data associated with a particular project location, and it makes it easy for you to find the data you're looking for, re-fly the same location, and share project maps and reports.
Create a New Project
It's easy to create a Project -- just click the "New Project" button on the dashboard.

Then search for your project's location.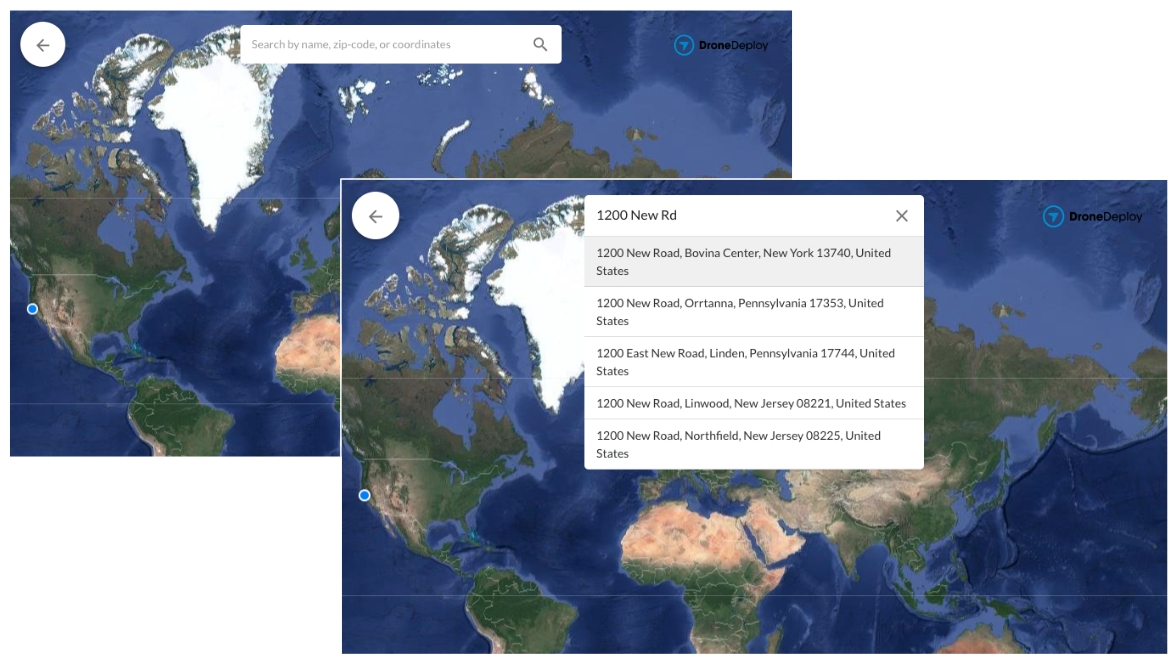 Center the map beneath the icon and click the "Create project here" button.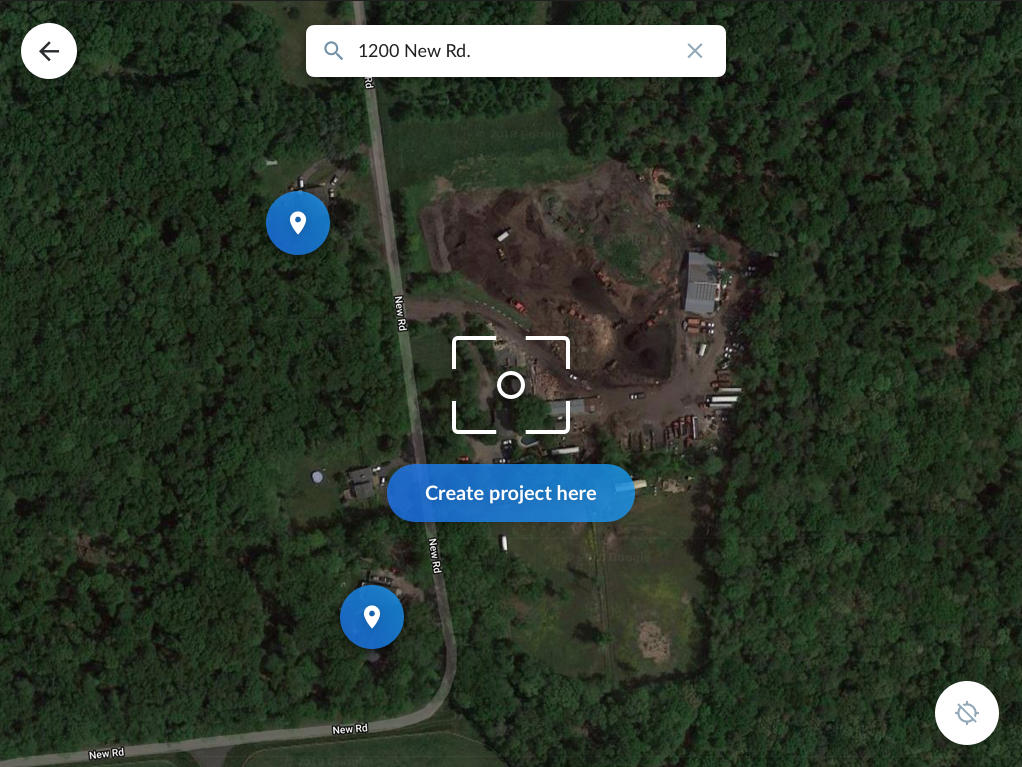 And finally, give your project a name.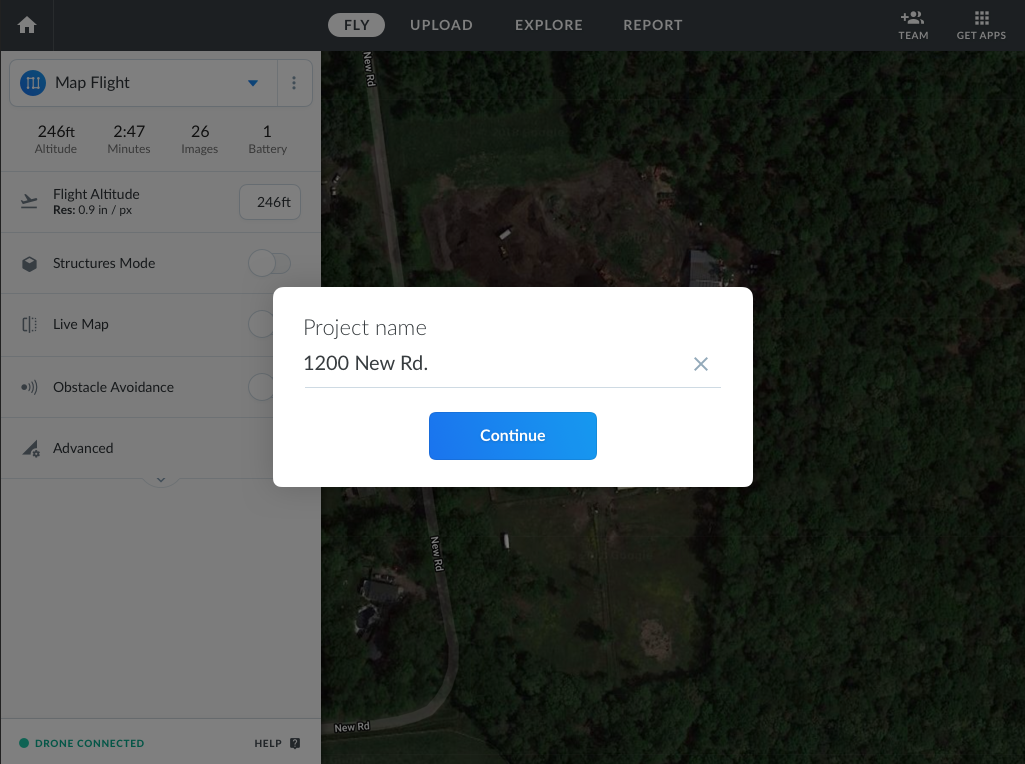 Once you create a site, you will be taken to flight planning so that you can plan your first flight for that project. If you already have a dataset to upload, you may also go straight to the upload tab to create your first map.