Creating a project is the first step in the process of creating and analyzing data within DroneDeploy. A project organizes all data associated with a particular project location, and it makes it easy for you to find the data you're looking for, re-fly the same location, and share project maps and reports.
Create a New Project
Create a new Project by LOCATION:
It's easy to create a Project -- just click the "New Project" button on the dashboard.

Then search for your project's location.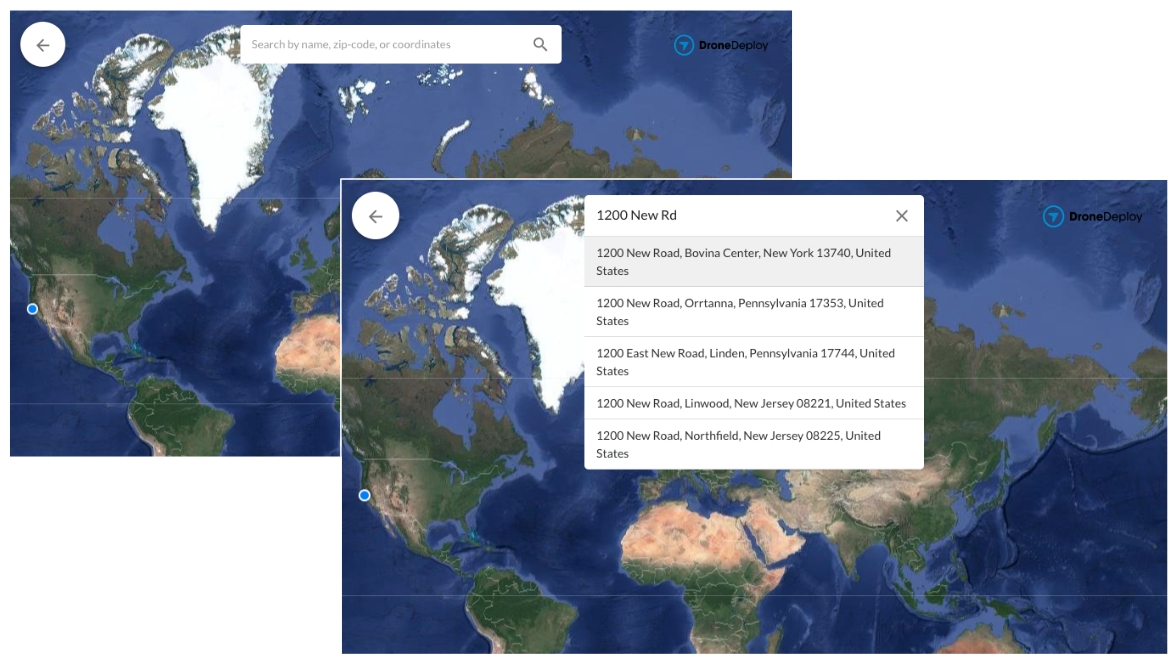 Center the map beneath the icon and click the "Create project here" button.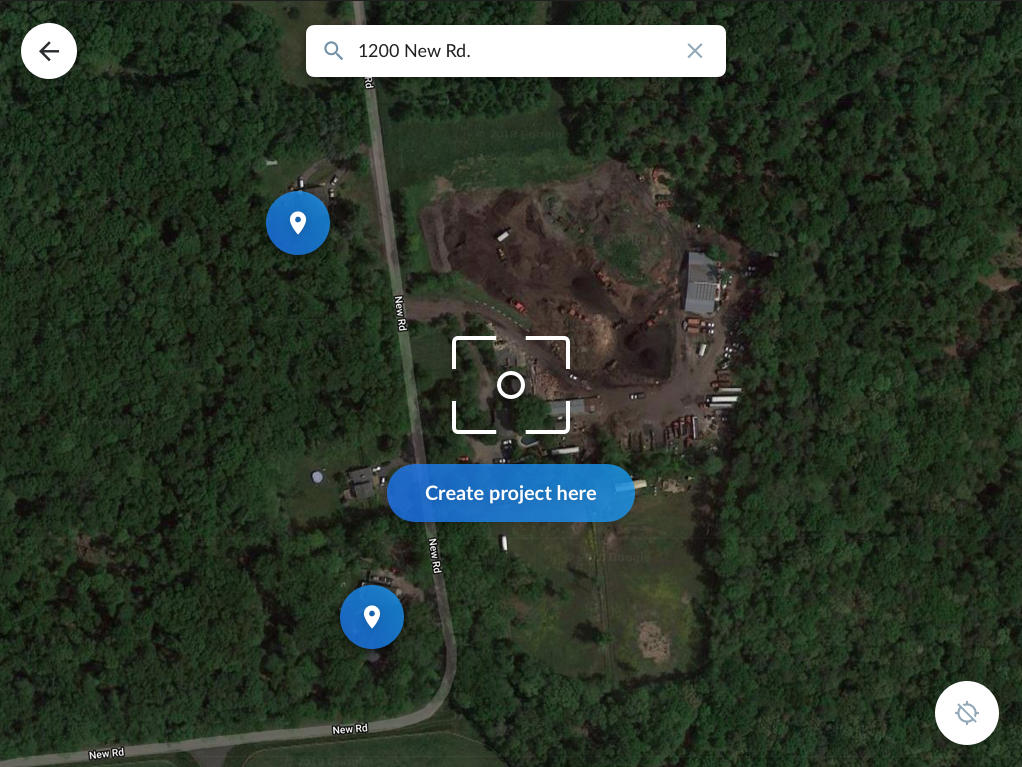 And finally, give your project a name.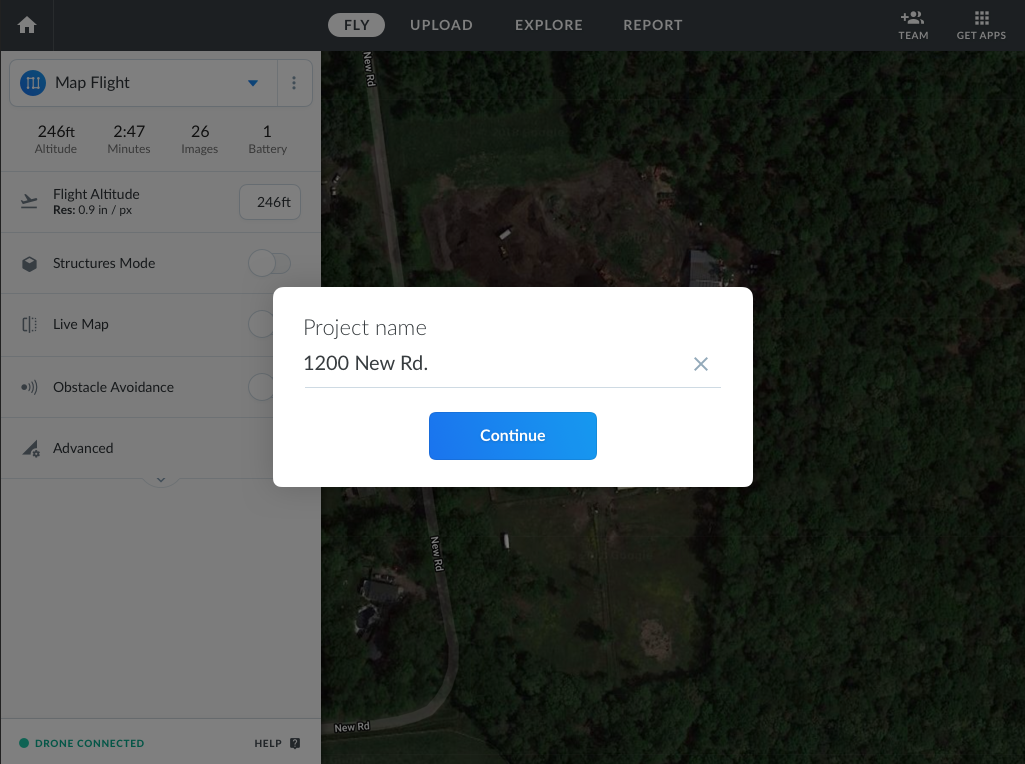 Once you create a site, you will be taken to flight planning so that you can plan your first flight for that project. If you already have a dataset to upload, you may also go straight to the upload tab to create your first map.
Create a project by UPLOAD:
"Create a project by upload" allows for the creation of the project with upload as a primary action.
1. In order to initiate a project with image upload, click the upload button on the project creation page
2. Drag and drop the files into the new plan. Smart Uploader automatically identifies the location of the project and will ask you to name the project.
3. After the upload is confirmed, the new project will be created and the processing of plan(s) will commence.
FAQ:
What Plan types can I upload to create a project?
Maps, Panos, Photo Groups, Facades
Can I upload plans from different locations?
Yes, the project location will be selected based on the latest map plan
Can I upload multiple datasets?
Yes, absolutely.
How do I add GCP to a map?
You can add GCPs directly to the new map by just clicking the details menu. See Processing GCPs with Smart Uploader for more information:
Can I add more files during the first upload?
Yes, just continue adding the files, as it is an existing project.
What about Videos?
Videos can be uploaded using this workflow as long as they're accompanied by one of the other plans.
If you are only uploading a video or many videos and no other files, then they will have to create a project first.