Information about payment and subscriptions on DroneDeploy
Payment
Will I be automatically billed when my current billing cycle completes?
Yes. DroneDeploy is a subscription that recurs monthly or annually. You must downgrade your account to 'Explorer' to turn off automatic billing.
Is it safe to use my credit card, and is my information secure?
Yes. Your payment information isn't stored by DroneDeploy - instead, we use Chargify, a dedicated and secure payment company.
Our online credit card sales are secured with SSL technology, the most secure encryption technology currently available for electronic transactions. Chargify uses the same credit card networks that retail stores use when you make a credit card purchase in person.
My credit card number isn't accepted or is declined
Please check with your bank if it is being declined; sometimes cards are declined unless the bank has authorization. If your bank hasn't declined the charge, please contact us at support@dronedeploy.com
How do I get a receipt for my purchase?
When you sign up, you should receive an email from us with a link to your billing portal. Visit this page and click 'Statements' at the top - this will allow you to download receipts for all prior transactions.
How do I update my payment information?
When you sign up, you should receive an email from us with a link to your billing portal. Visit this page and click the Update Payment Method link to update your current payment information.
You can also access your Billing Portal through your account management page.
What are the payment options for DroneDeploy?
DroneDeploy accepts most Credit and Debit Cards, and all subscriptions will be charged in USD. We currently accept the following credit cards:
MasterCard
Visa
American Express
Discover
Diners Club
Subscriptions
I want to change or cancel my subscription
Cancelling is Your Responsibility
DroneDeploy is unauthorized to cancel your account for you.
To cancel your account directly from your dashboard, please complete the following steps on your Desktop/Laptop Computer.
Step 1: Click on the "Preferences" link from your Dashboard.
Step 2: Click on the "Manage" link located next to your current plan.

Step 3: Click on the "Manage Plan" link located next to the "Compare Plans" link.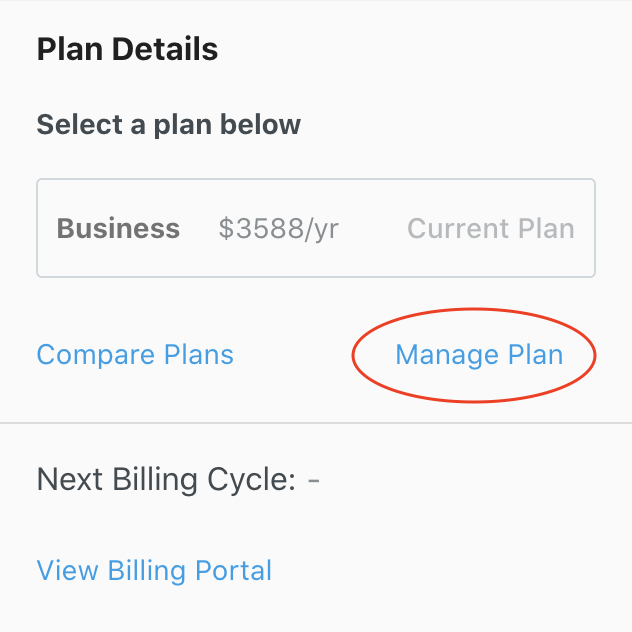 Step 4: A drop-down menu will appear where your current plan is listed. Choose Explorer from the options in the list.
Step 5: When you select "Cancel Subscription", the Downgrade Plan button will turn blue and the text will change to "Cancel Subscription". Click on the button and confirm when prompted.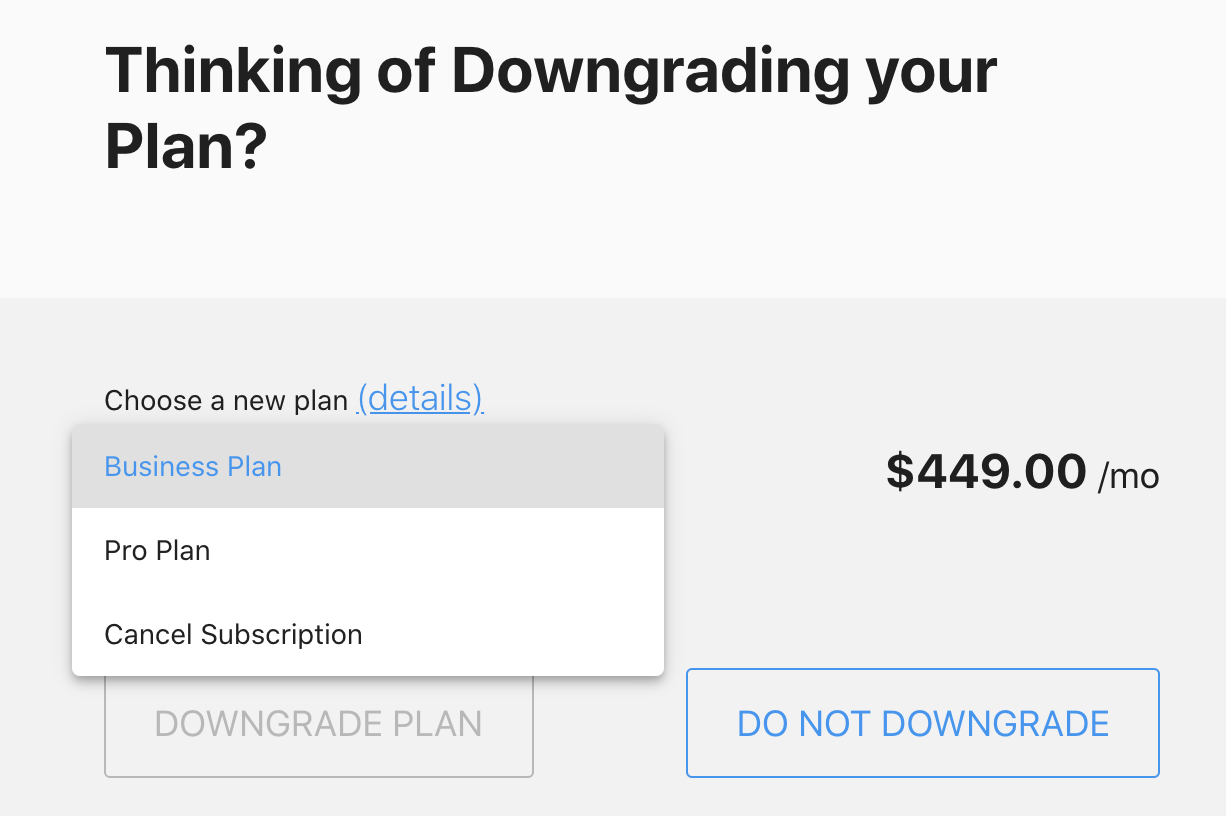 You can change or cancel your subscription from the Settings tab on the DroneDeploy website.