We are excited to introduce a new streamlined way to inspect your drone data, through the photo inspection workflow.
We recognize users do not always have an orthomosaic or drone flight associated with their project. In this workflow, you can upload individual photo media to then conduct inspections on them without the previously needed 2D basemap.
Want to try it out?
Sign up here: Sign up here.
How does it work?
In your project, head to the Upload Tab to start a New Upload.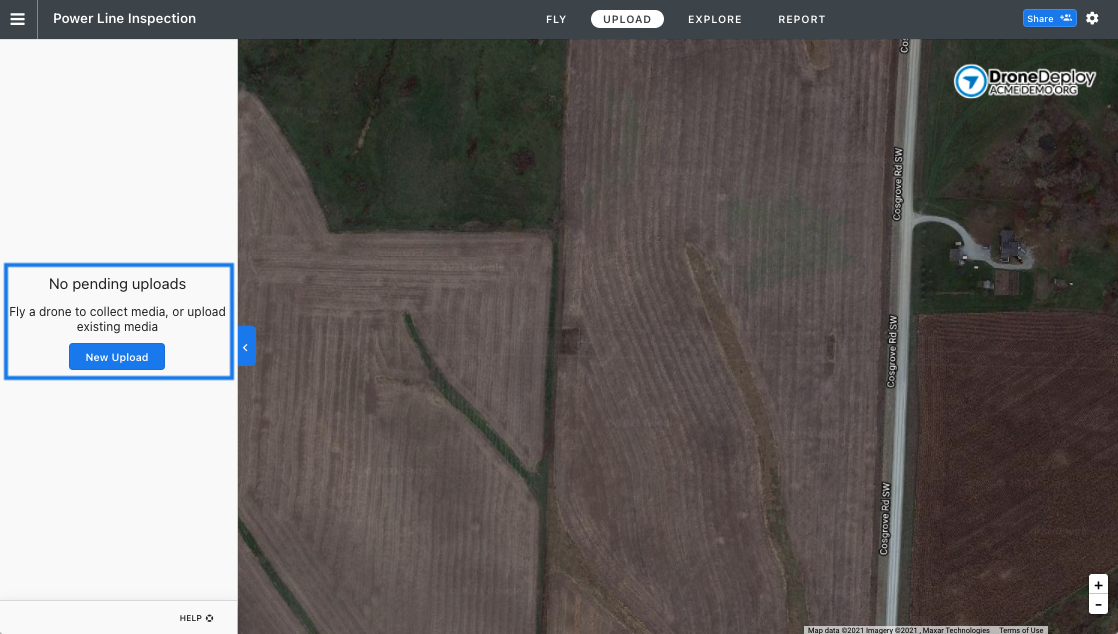 Then, choose "Upload Photos".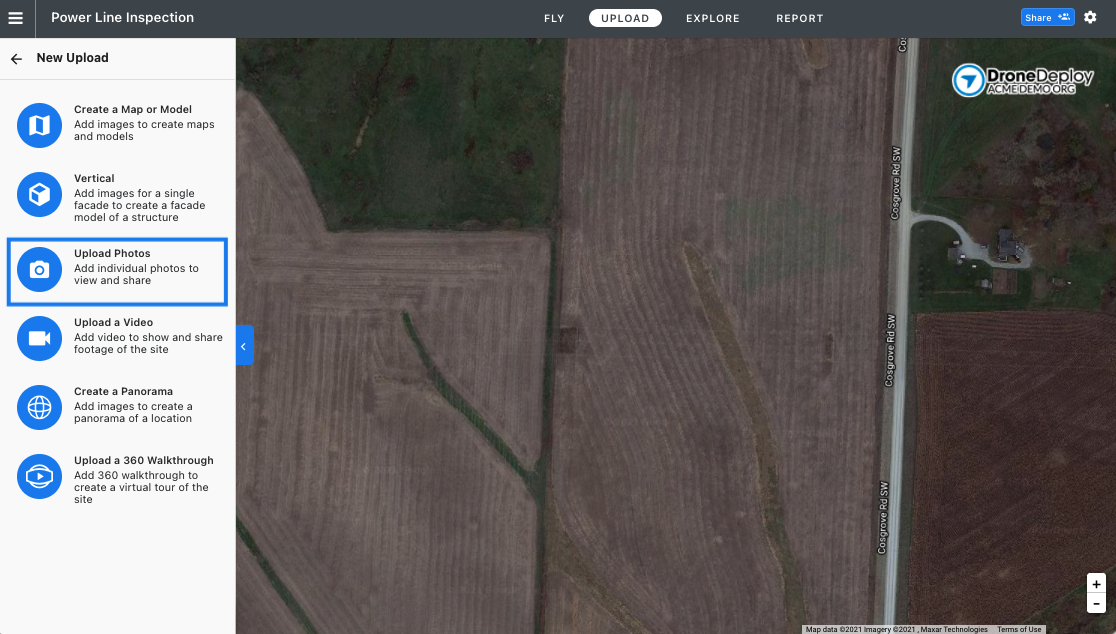 Name your photo group. The photo group will determine which photos are included in a single report, as well as how they are grouped in the left panel after upload.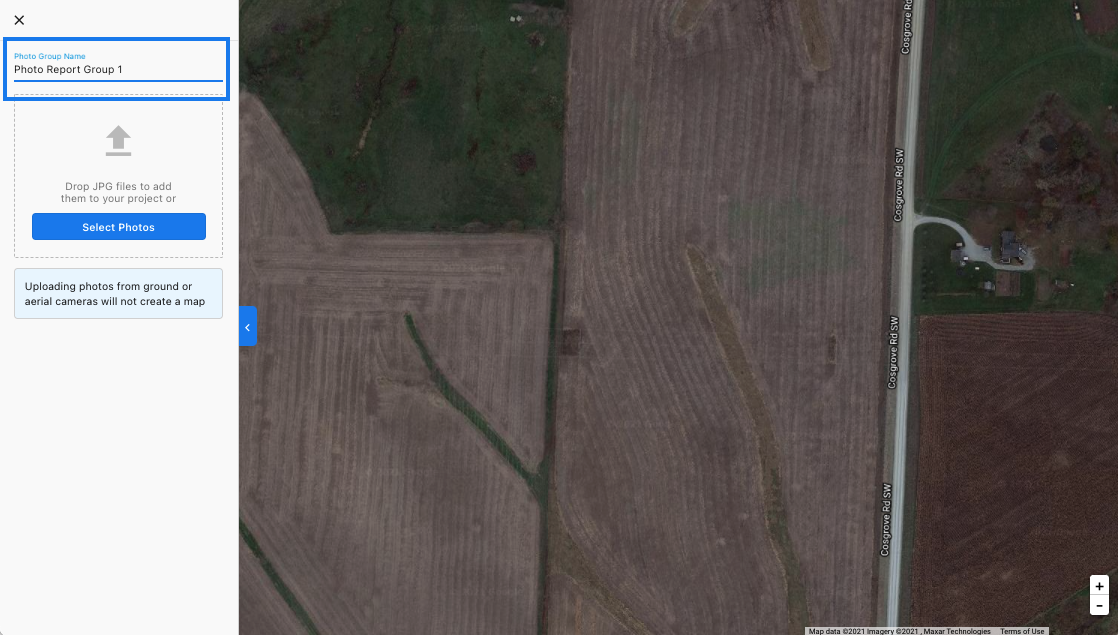 After naming your group, select photos and click Upload.
Note that when you upload a set of photos, they will be grouped together both in the sidebar, and on the report. In this example, we are uploading a "group" of photos for each pole inspected.
Photo groups cannot be combined after upload; you can using upload groups to your advantage for data organization!
Once uploaded, your photos will appear on the basemap or Google Basemap as photo pins:
Each blue pin represents an inspection photo.
Click on an image from the photo group in the side bar, or directly from the map view.
The issue will be denoted by an orange photo marker, and also be available in that date's Issue Report.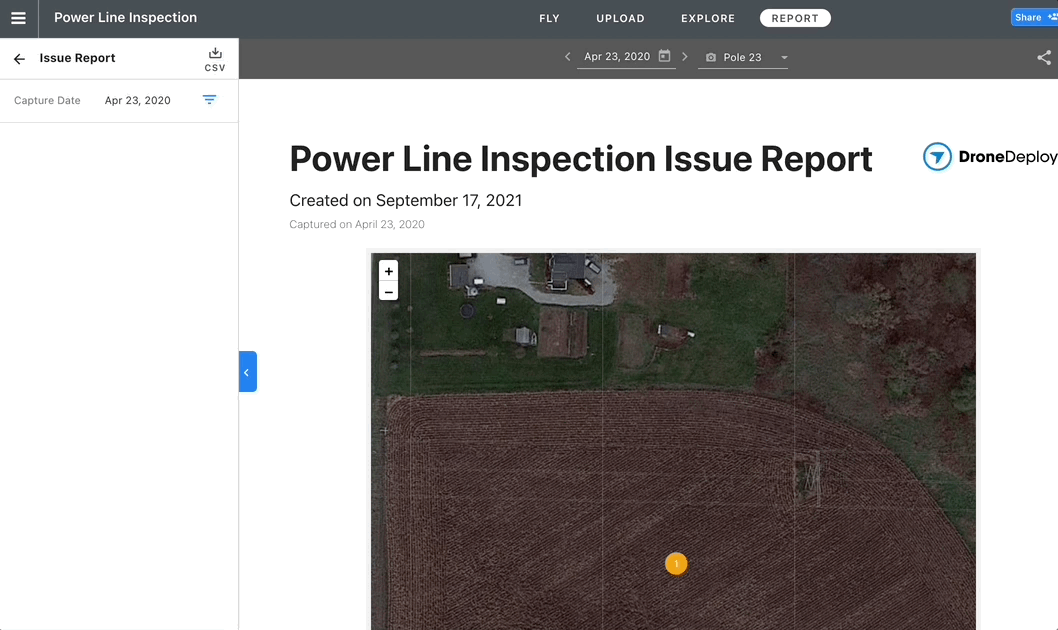 This report can be shared with others in your organization by sharing them on the project, or you can download a PDF.
Historic Upload Accessibility
This tool will only be available for NEW photo uploads after the beta has been turned on. Historical photos will be enabled within the next few weeks.