Custom Coordinate Systems
DroneDeploy also allows you to specify your own coordinate system. This is useful for site-specific reference systems based on a location unique to your site. Currently, this is performed with the GCP Workflow.
Custom Coordinate Exports are a Teams and Enterprise feature
Exporting custom coordinate data requires a Teams or Enterprise subscription at this time. Individual subscribers may have the option to upload the data, but will not see custom data when creating exports. If you're interested in reviewing your subscription and upgrading,
reach out to us here.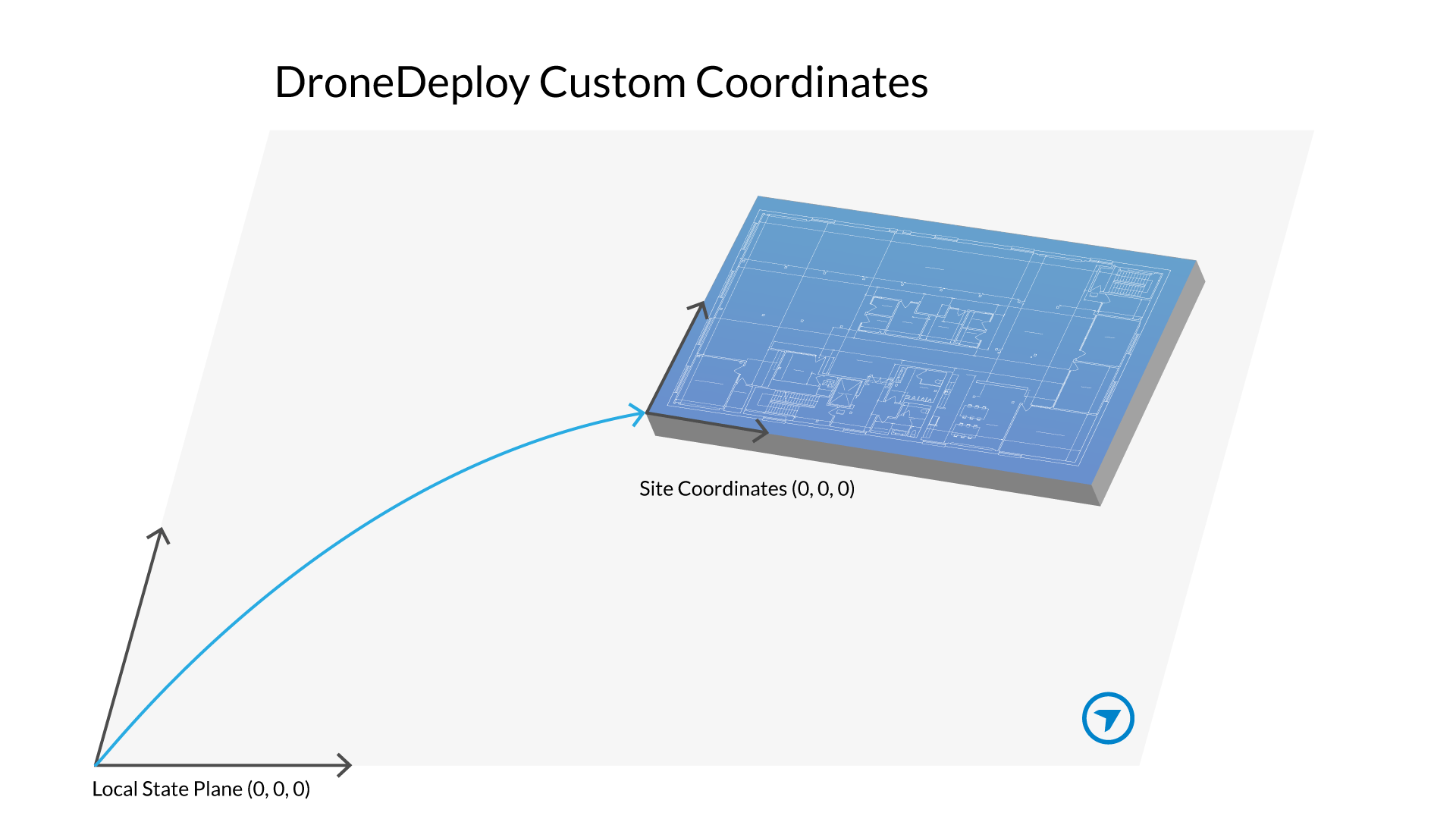 1. Upload the GCP .CSV using the Custom Coordinates Template
Normally, the GCP .CSV template file contains GCP Labels, Latitude, Longitude, and Elevation columns. For defining Custom Coordinates, the template contains three additional columns: Northing, Easting, and Custom Elevation of each GCP in your local system.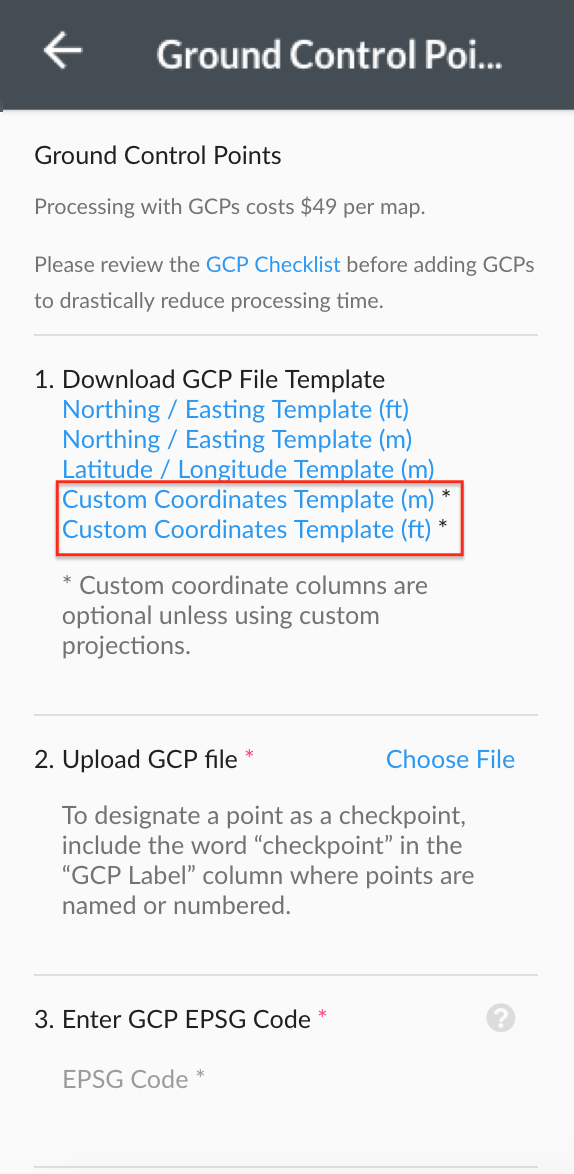 Once you attach the .CSV file, you will proceed with the GCP workflow normally.
2. In-Browser Tagging: Verify your .CSV
If your GCP .CSV was successfully read by our auto-tagging tool, then this step will be skipped and you will proceed directly to step 4.
If we encountered a problem with your .CSV or EPSG code, you will need to fix this data using our GCP .CSV File Formatting. Please see our GCP .csv File Formatting documentation for a full walkthrough of this process.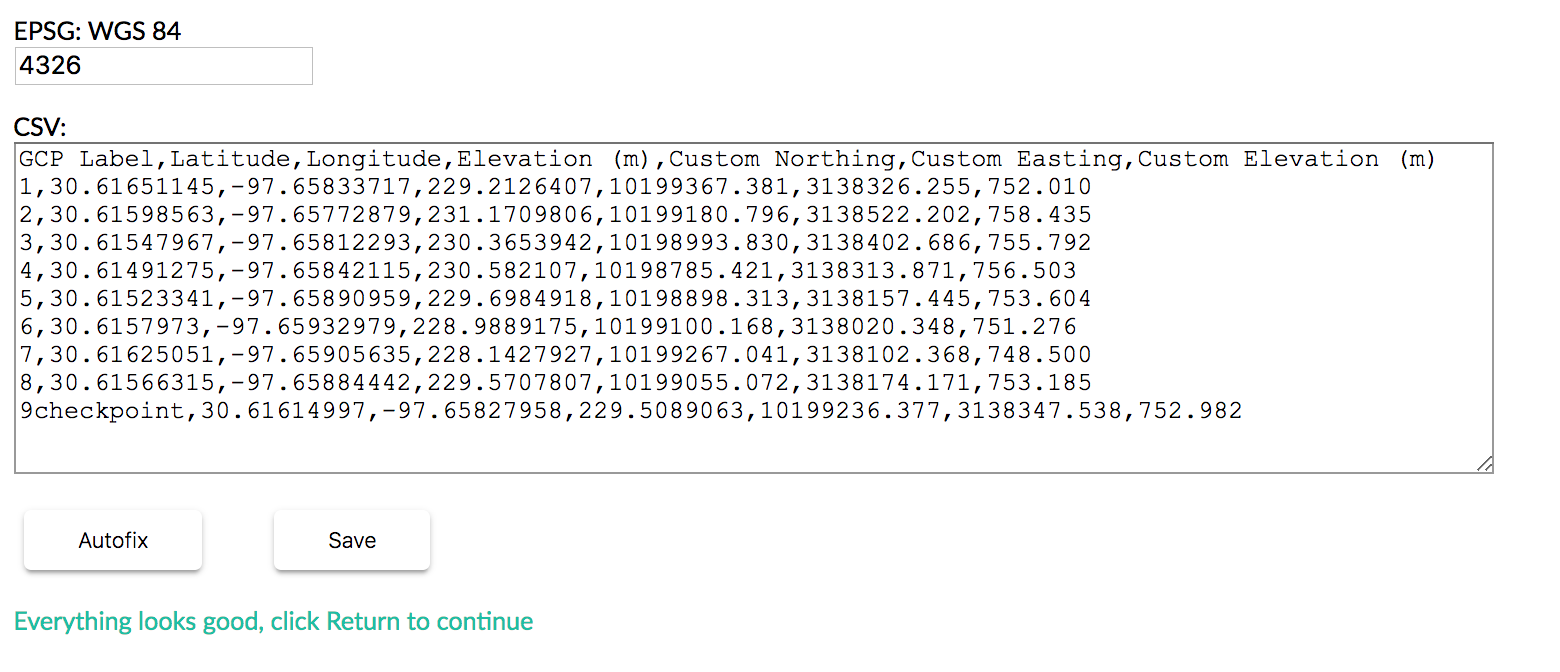 3. After Map Processing, Export in Custom Coordinates
You will notice a new "Custom Coordinates" drop-down option in the Export projections menu when your map successfully processes with GCPs. Exports made with this option selected will be georeferenced in your custom coordinate system.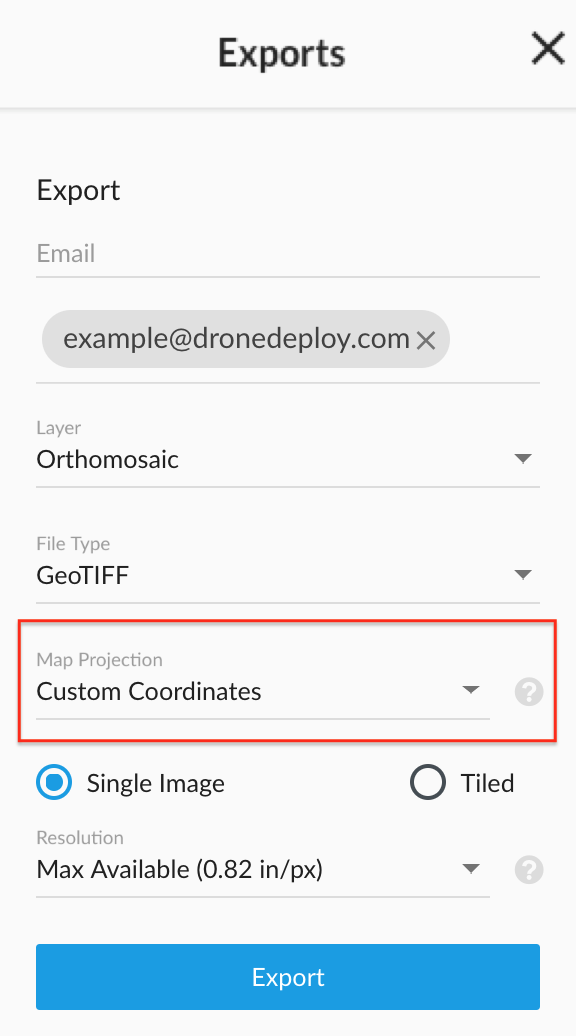 4. Press 'Export' and Enjoy your File!
You will get an email shortly after with a link to download the map in the specified EPSG projection.