Using the DroneDeploy Flight app to capture RTK corrections with the Mavic 3 Enterprise.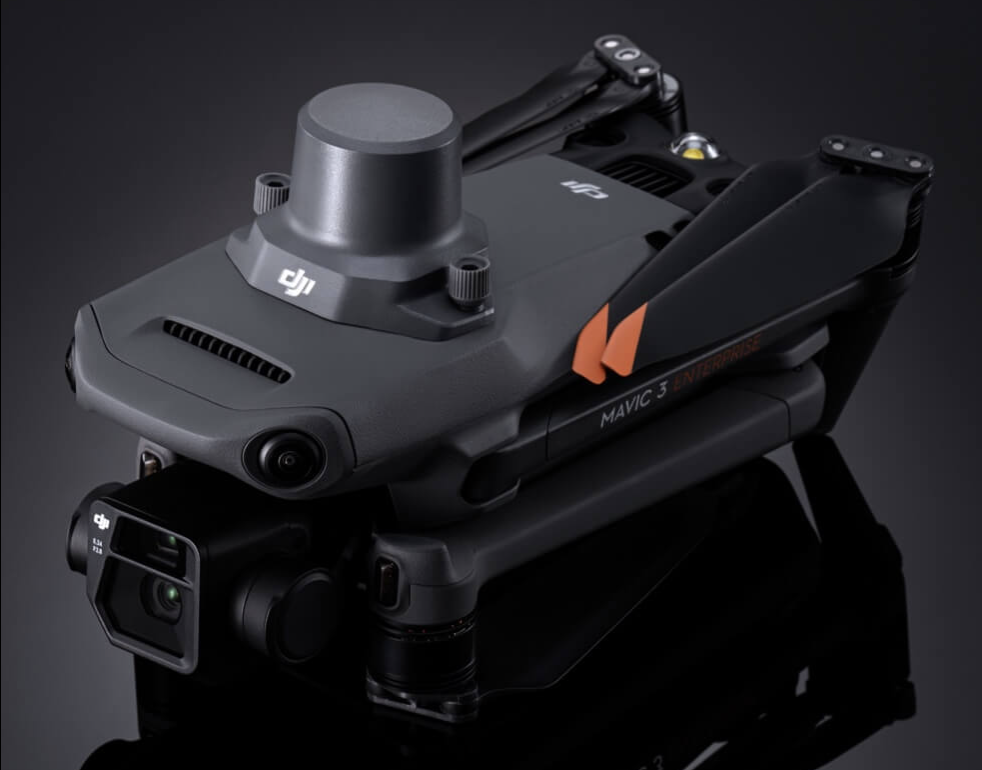 Requirements
Advanced, Teams, or Enterprise subscription
Mavic 3E/3T with RTK module
The latest version of the DroneDeploy Flight app is installed on the RC Pro Enterprise controller.
Internet connection
Use the search icon below to discover if your site is located in the coverage area. 
Within the RTK coverage area (see coverage map), Instant RTK access is available in the United States, Europe, and parts of Australia. 
Steps
Attach the RTK module to the drone. Check out

this video

to learn how.

Power on the drone and RC.

Ensure the Pilot 2 app is closed.

Open the DroneDeploy app on the RC.

Select the map plan you'd like to fly. 

                                                                                                       

Upload the images to DroneDeploy (via SD card or mobile upload option.)
FAQs
Who has access to DroneDeploy's RTK workflow?
DroneDeploy customers with an Advanced, Teams, or Enterprise subscription and a Mavic 3E/3T with an RTK module can access DroneDeploy's RTK workflow.
How do I find out if the area I want to fly to is in the coverage area?
You will see an 'M3E RTK Coverage' indicator on the flight planning page to determine if your map is within our coverage area (see example below). You can also check the above coverage map. If you're not in the coverage area, you will see a message in the Preflight Checklist in the DroneDeploy Flight app.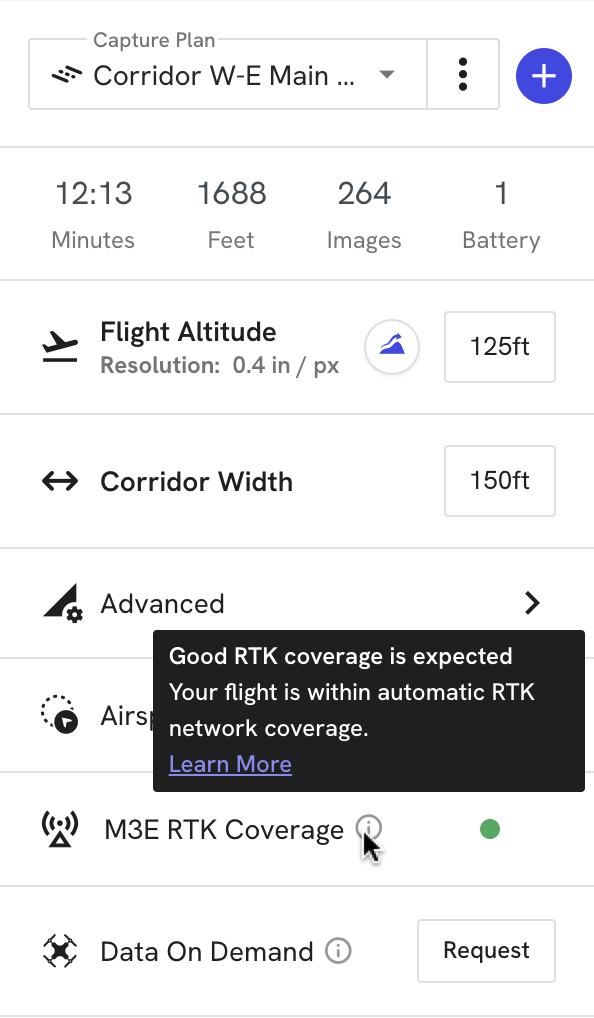 Can I connect to my own RTK network and fly with DroneDeploy?
No, if you want to use your RTK network, you must connect and fly with the Pilot 2 app.
How long should I wait to get an RTK connection before flying?
The RTK connection starts immediately upon drone connection to the DroneDeploy Flight app. The link should take at most 2 minutes. If you're waiting for more than 2 minutes and don't see the 'RTK' icon animating in the header, we recommend you reboot your drone to start the connection process again.
What if I need to fly outside of the RTK network coverage area?
If you're outside the RTK network coverage area, you can still fly with DroneDeploy, but you will not get RTK corrections. If you need RTK corrections, connect to your RTK network and fly with the Pilot 2 app.
Will I need to lay down GCPs when using DroneDeploy's RTK workflow?
GCPs are the most reliable way to generate consistent absolute accuracy, and using at least 4 GCPs for accuracy assurance is recommended. However, with an RTK fix, your maps will have sufficient absolute accuracy for your use case. Still, it depends on the drone's distance from automatic RTK network locations, among other factors. Always be sure to verify map accuracy with checkpoints.'
How do I know if I'm getting RTK corrections during the flight?
In the in-flight UI, you will see a green 'RTK' icon next to the number of satellites. If the 'RTK' icon is orange, red, greyed out, or not present, then you are not getting an RTK fix, and you will need to RTH and reboot your drone.
Can I process images with RTK corrections taken with the Pilot 2 app to DroneDeploy?
Yes, DroneDeploy will process images captured with RTK corrections.
Does DroneDeploy support PPK?
DroneDeploy can process PPK-corrected images. The correction needs to occur in 3rd party software before upload. We are looking into adding PPK correction in the future.
What is the difference between RTK, PPK, and GCP?
Our head of Solutions Engineering wrote a great blog article on this subject. Please read it here. 
 Do I have to be connected to the internet to utilize DroneDeploy's RTK workflow?
Yes, capturing RTK corrections requires an internet connection throughout the entire flight.
How can I check how positionally accurate my map is?
See this helpful article on how to use checkpoints to validate absolute accuracy on DroneDeploy.
If you do not have your question answered here, please contact support@dronedeploy.com.