DroneDeploy now supports processing and analysis for select Sentera cameras on a DJI drone. Read on to learn more.
Our customers work across different industries all over the world. We are committed to being a hardware agnostic platform and providing our customers the flexibility to consider different options to meet their mapping needs.
What Sentera cameras does DroneDeploy support?
Supported versions
Incompatible versions
Sentera High-Precision NDVI Single Sensors
There have been two iterations of this camera on the market thus far and these are the most popular Sentera Sensors. We will support both versions.
Please note that we will not support the NDRE( Red Edge) single sensor.
Sentera Double 4K
Double 4K Ag
Double 4K Inspection
Double 4K Multispectral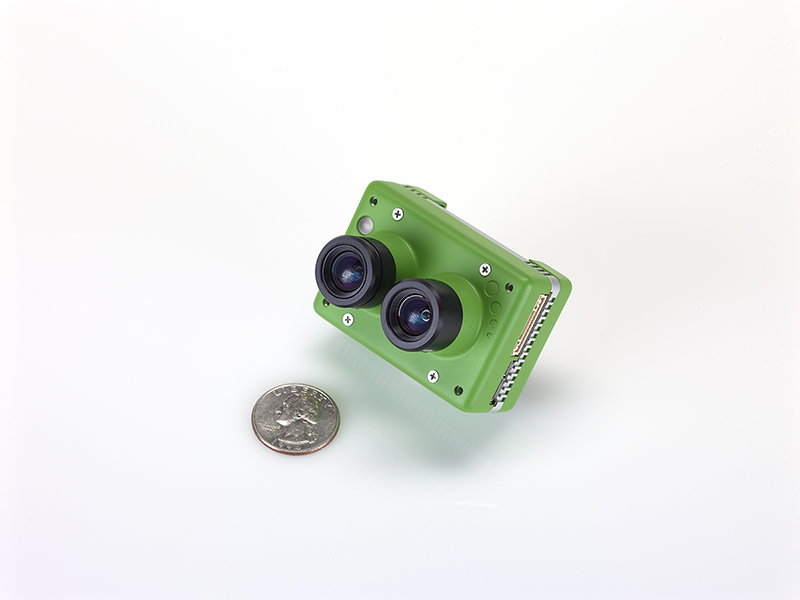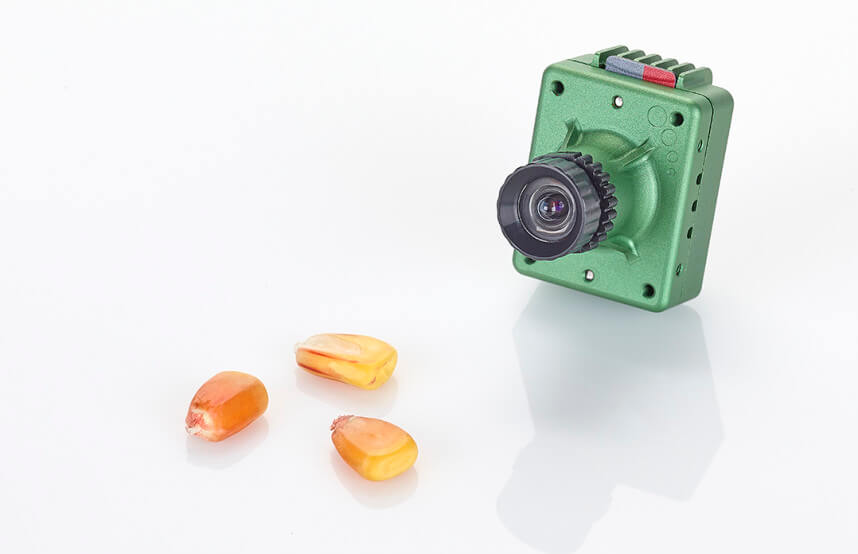 How do I capture imagery with a Sentera camera?
Use the Sentera Camera Settings app from the DroneDeploy App Market to plan your flight.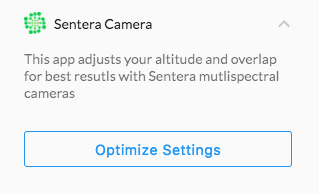 This free app is based on the specification for the Sentera NDVI single sensor and Double 4K camera types.
Currently, this application sets altitude to just under 400ft (120m) and sidelap to 82%. When a DJI drone is connected, this translates to 70% or 65% sidelap on the Sentera camera. These settings are recommended by Sentera.
In future versions of this application, we will set the camera parameters directly. The sidelap % shown in the app will be the sidelap % of the Sentera camera.
Now that you've created your map, you can fly with the DroneDeploy mobile app as normal for flight automation.
The expected workflow for Sentera cameras:
Please note that the Sentera camera payload itself is not supported for automated capture with DroneDeploy. So, to capture with this hardware setup, you will need to toggle ON "Third Party Camera" in Advanced Flight Settings within the DroneDeploy Flight app.
Then, in the Sentera app, you will set up an interval capture where the drone captures every 1 or 2 seconds (there is a default). You will then take off in DroneDeploy, fly the drone and Sentera will be initiating the image capture. Land the drone and end interval capture to complete the image set. Then upload as normal.
How do I upload my Sentera data to DroneDeploy?
Please upload your data to DroneDeploy by navigating to the Upload Screen on the top of your dashboard then select New Upload:
How should I analyze my data?
Select RGN From the Band Order filter.
Then, specify your Algorithm according to the camera model you are using.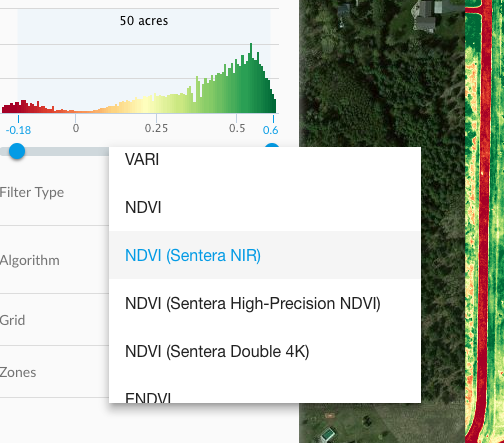 Where to from here?
Now that you have the correct band order applied, check out more information on Plant Health.
We also have quite a few webinars and case studies posted on our Resources page.