Our Grid and Zones tools make your Plant Health map more insightful.
Understanding Grid & Zones
Your Plant Health map may be as detailed as a few centimeters per pixel. Management zones make the highly detailed agricultural maps into more manageable datasets by grouping similar regions (either geographically or visually) within a field. Categorizing your area of interest according to a range of values can lead to better understanding of overall crop health.
Use the DroneDeploy Grid & Zones tool to:
Designate ranges of "healthy" and "unhealthy" according to your own knowledge of your field
Ground truth more effectively
Sample areas that are meaningful within your outside software
Access to Grid and Zones
All DroneDeploy paid customers on Lite, Individual, Advanced, Teams, or Enterprise accounts are able to use these tools on their Plant Health maps.
Using Grid and Zones
Follow the steps below to access DroneDeploy agricultural management tools.
1. Press the arrow next to your Plant Health Layer
This will expand the your Plant Health Tool Bar and give you more options.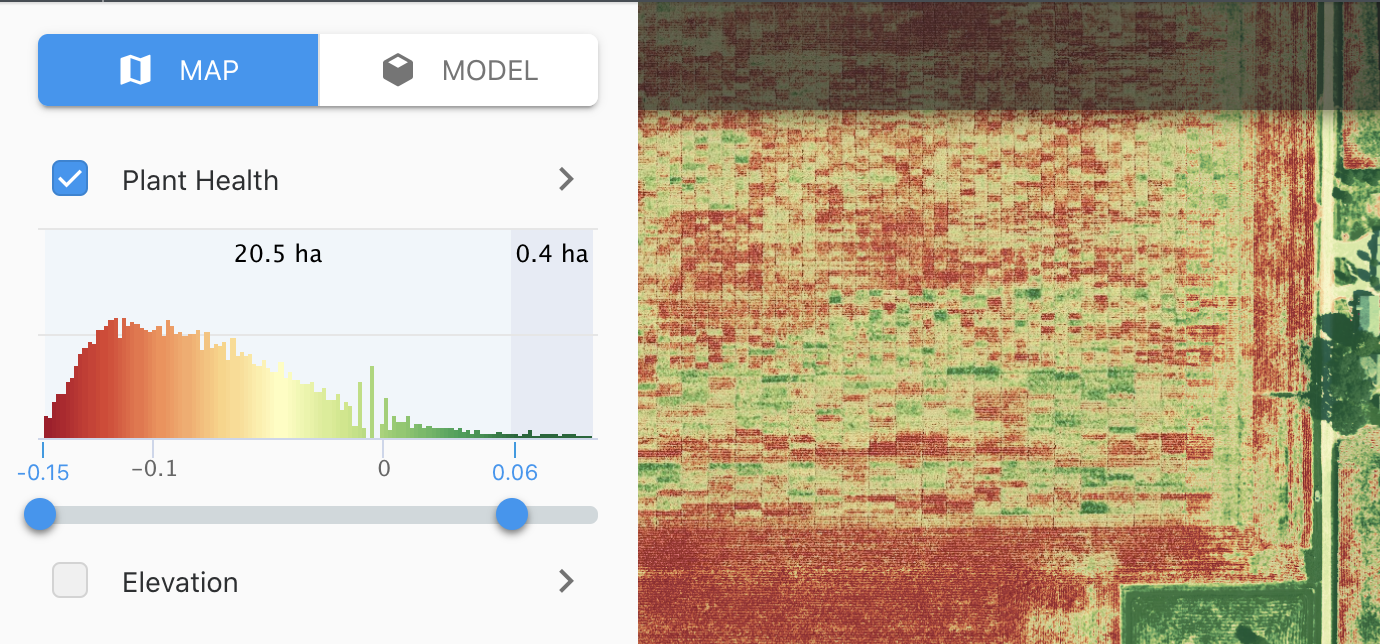 2. Turning ON Grid
The Grid option converts the NDVI map into square pixels of roughly 50 ft.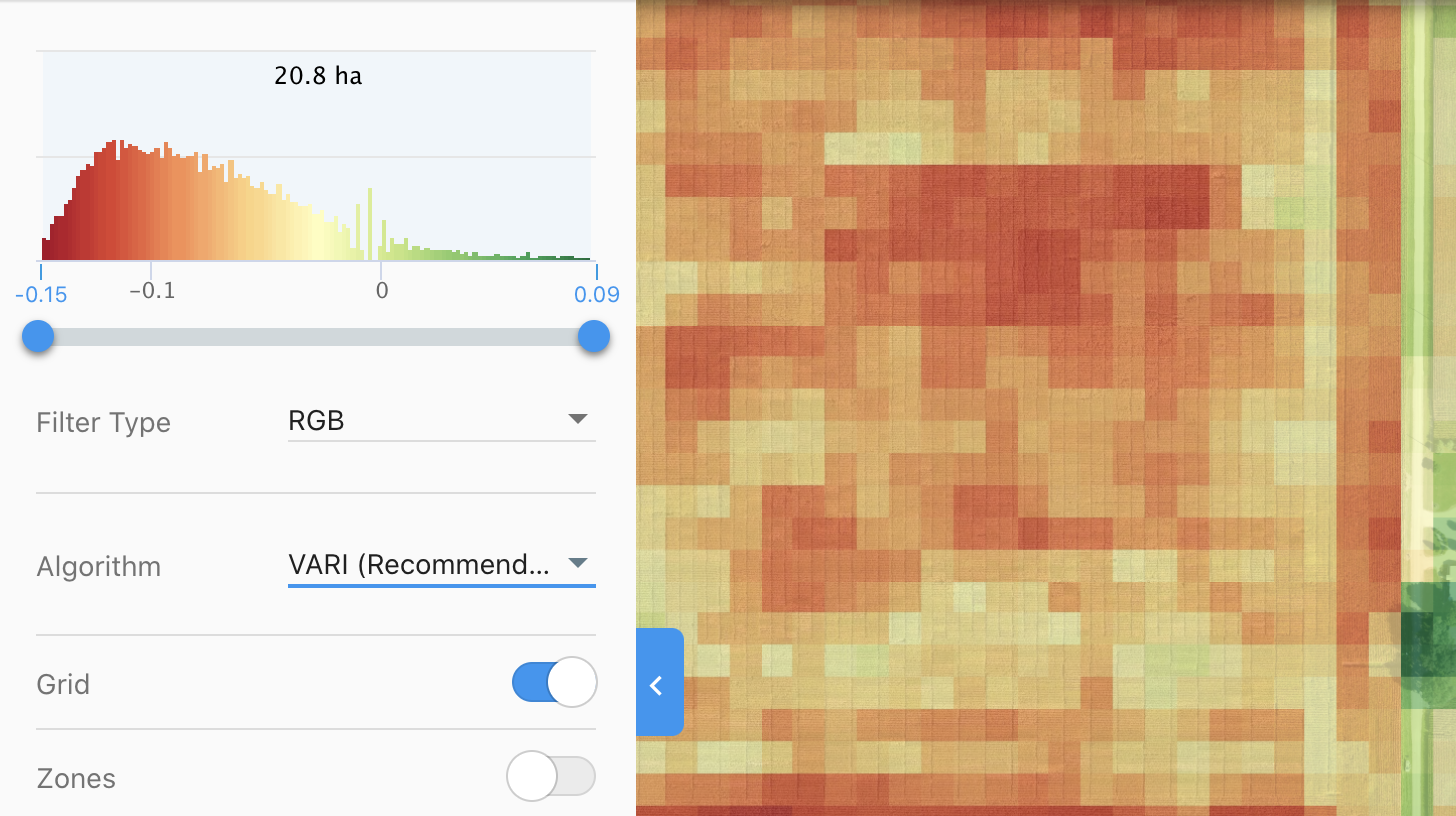 3. Turning ON Zones
This tool turns your map into three regions. You can tune the range of index values according to your crop or requirements by moving the blue dots on the slider. This should be done in conjunction with ground-truthing to ensure that the results are consistent with what's happening in the field.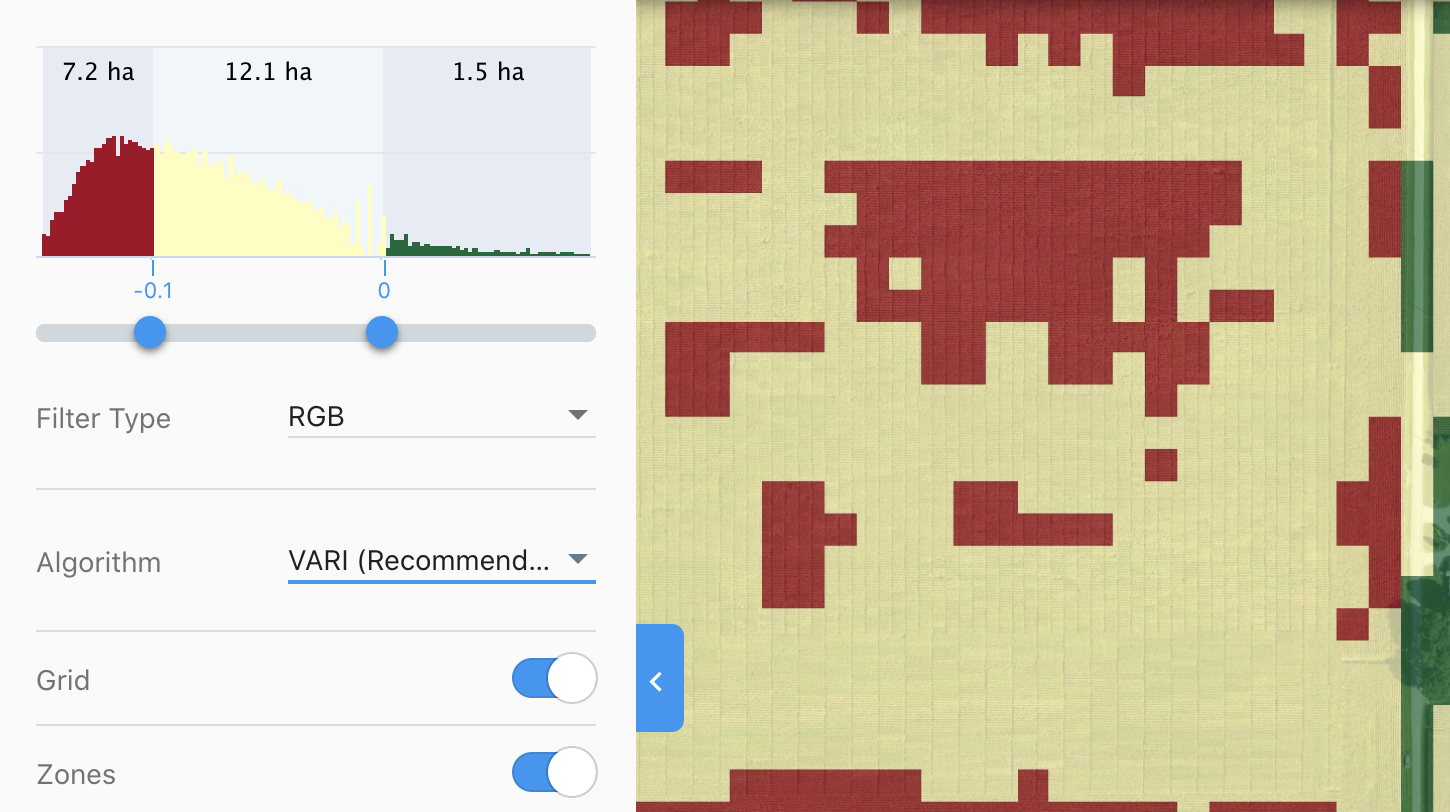 4. Turning ON Zones + Grid
With selecting both zone and grid option, you get a grid of three zones. Again, you can tune the range under the histogram to reflect the correct crop and variability.