Interested in our Drone Operations Management solution?
[Talk to us about adding the feature to your Enterprise subscription ](https://www.dronedeploy.com/about/enterprise-contact/)
Drone Operations Management allows you to:
Automatically collect detailed flight logs for all drone flights.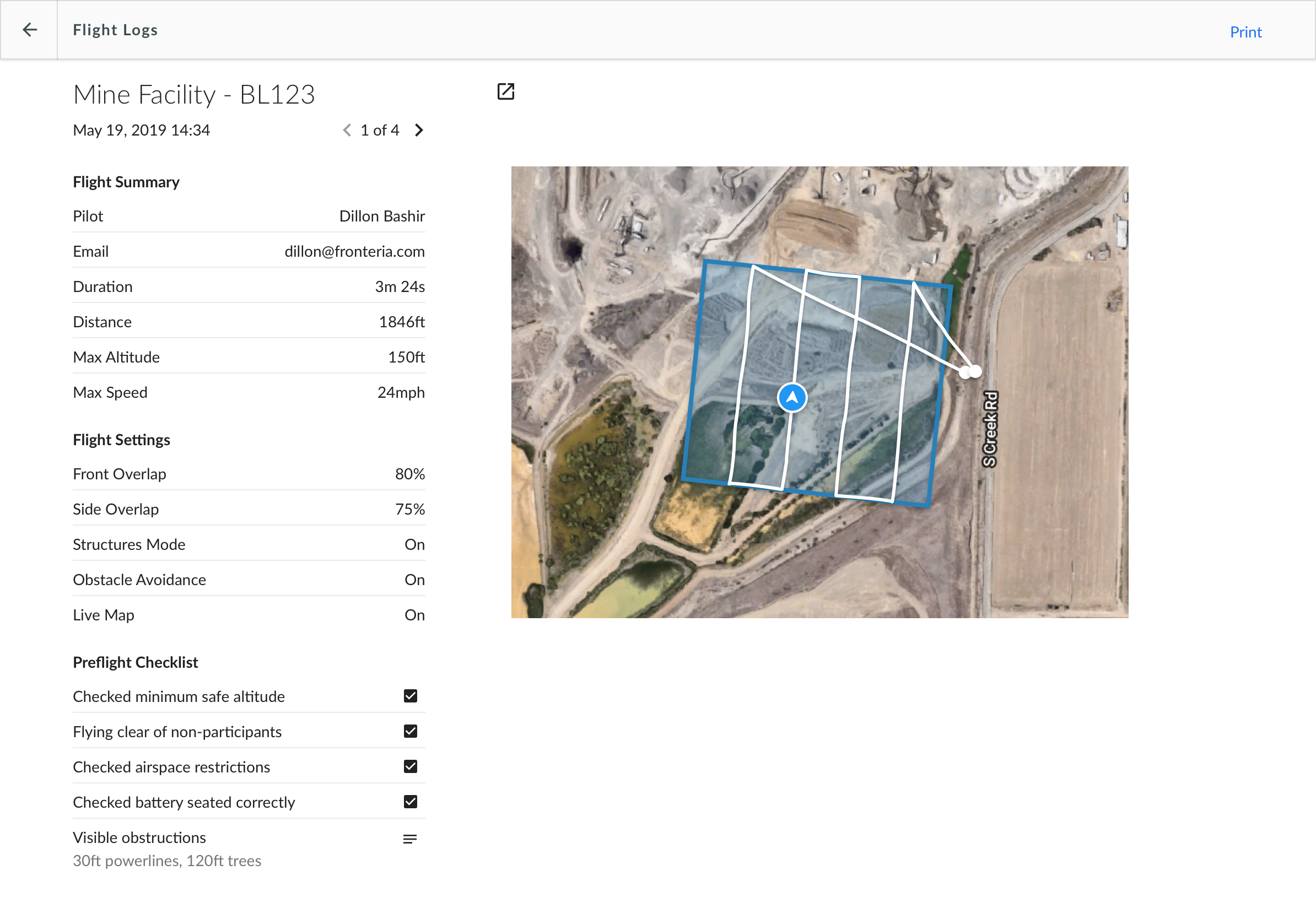 Filter down to speicific individuals, projects or timescales.
Manage pilot certifications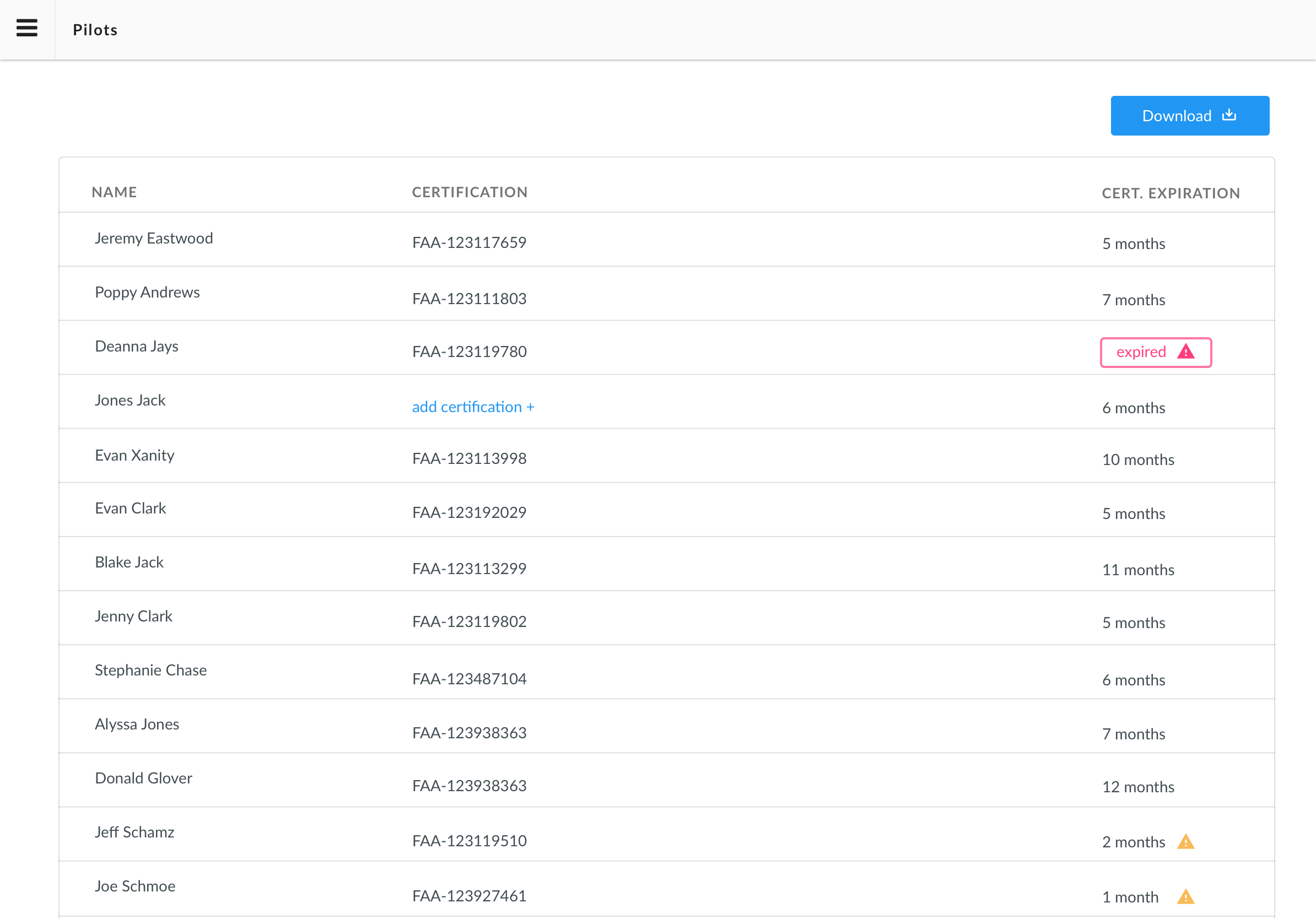 Track equipment assignment and usage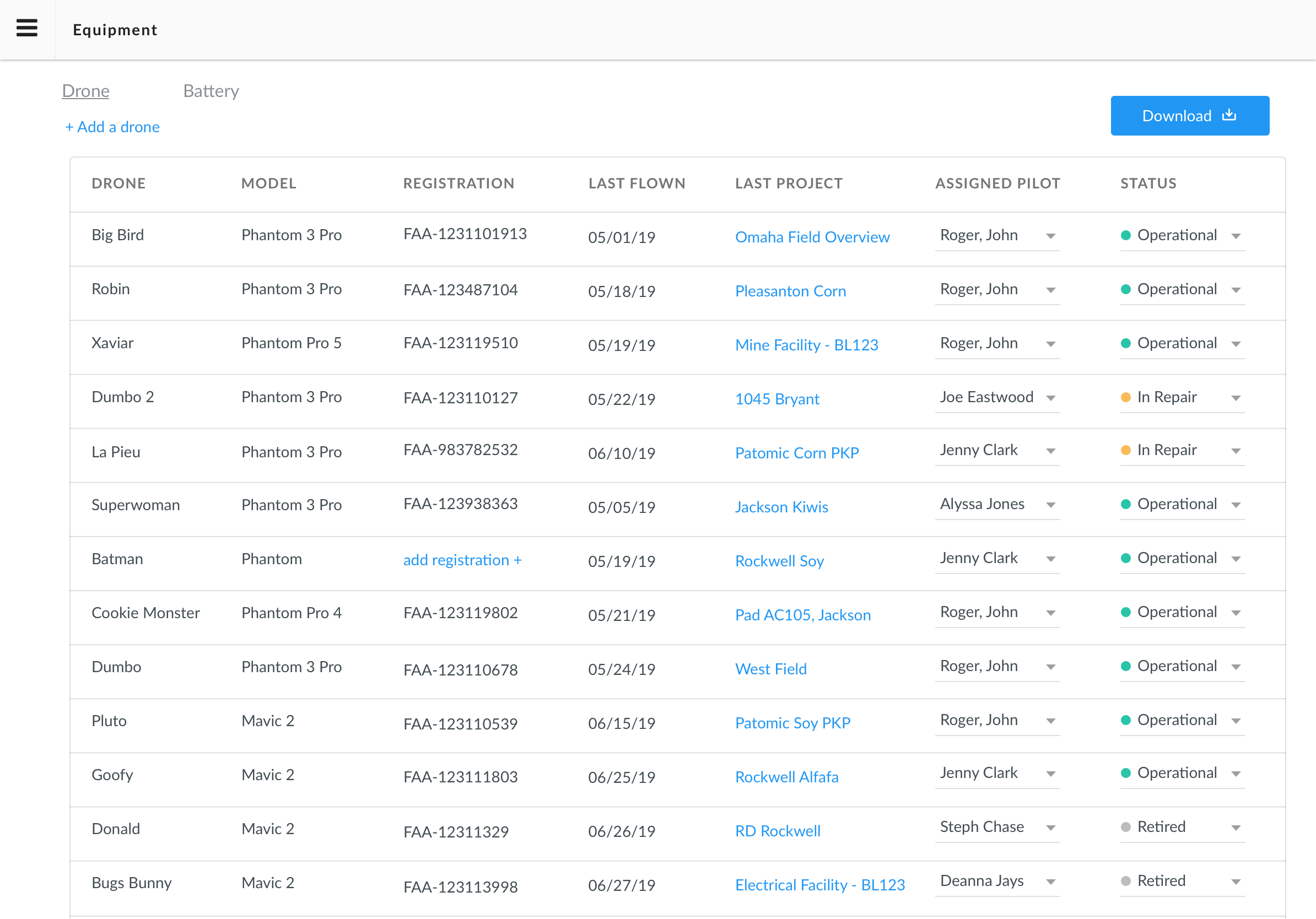 Create custom pre-flight checklists with responses recorded against the flight record.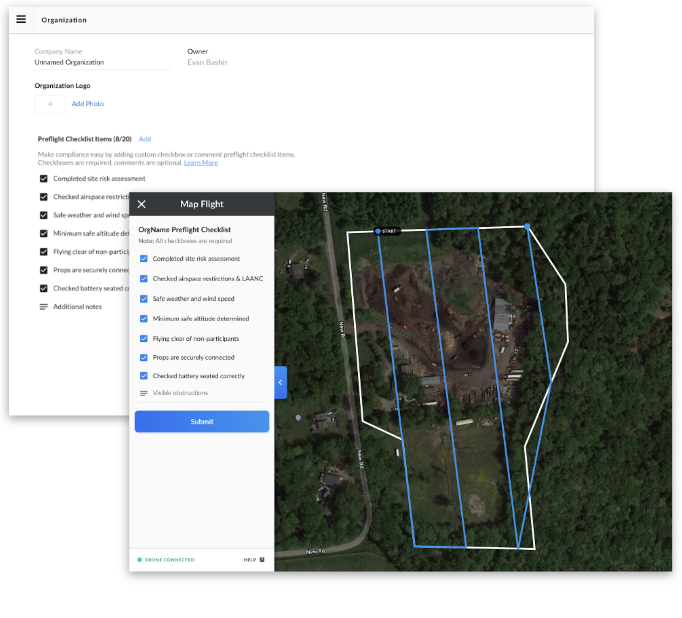 This becomes critical when it comes to:
Resolving compliance & legal disputes.
Visibility into the progress of your program.
Ensuring flight safety for your fleet.
This allows your Business to:
Maximize data capture & minimize operational risk
Scale programs without delays, mistakes or extra cost.
Make smarter decisions to grow your drone program.