Use LAANC Authorization to request authorization before you fly
DroneDeploy is pleased to announce LAANC Authorization in partnership with Airbus UTM
Availability
LAANC Authorization is available to all DroneDeploy users.
What is LAANC Authorization?
LAANC is the Low Altitude Authorization and Notification Capability that provides users the ability to:
Check airspace - explore restrictions in your project area.
Plan ahead - and request authorization from the FAA up to 30 days before you fly.
View and edit upcoming authorizations for all of your projects in DroneDeploy.
Automatically Audit all LAANC authorizations and airspace restrictions on every flight.
What Kind of Authorizations Are Covered?
Airports, special use, national security, temporary flight restrictions, controlled airspace, special DC area, stadiums, national parks, and other LAANC-authorized flights are all covered under LAANC Authorization.
LAANC Update
DroneDeploy recently updated the LAANC Authorization to reflect the FAA LAANC 5 Protocol. This means an increased resolution of the airspace map and support for night flight authorizations through LAANC.
How to get Access to the LAANC Integration
In order to gain access to the integration, just navigate to the LAANC Authorization section on the side panel while on the fly tab. Click on the LAANC Authorization section.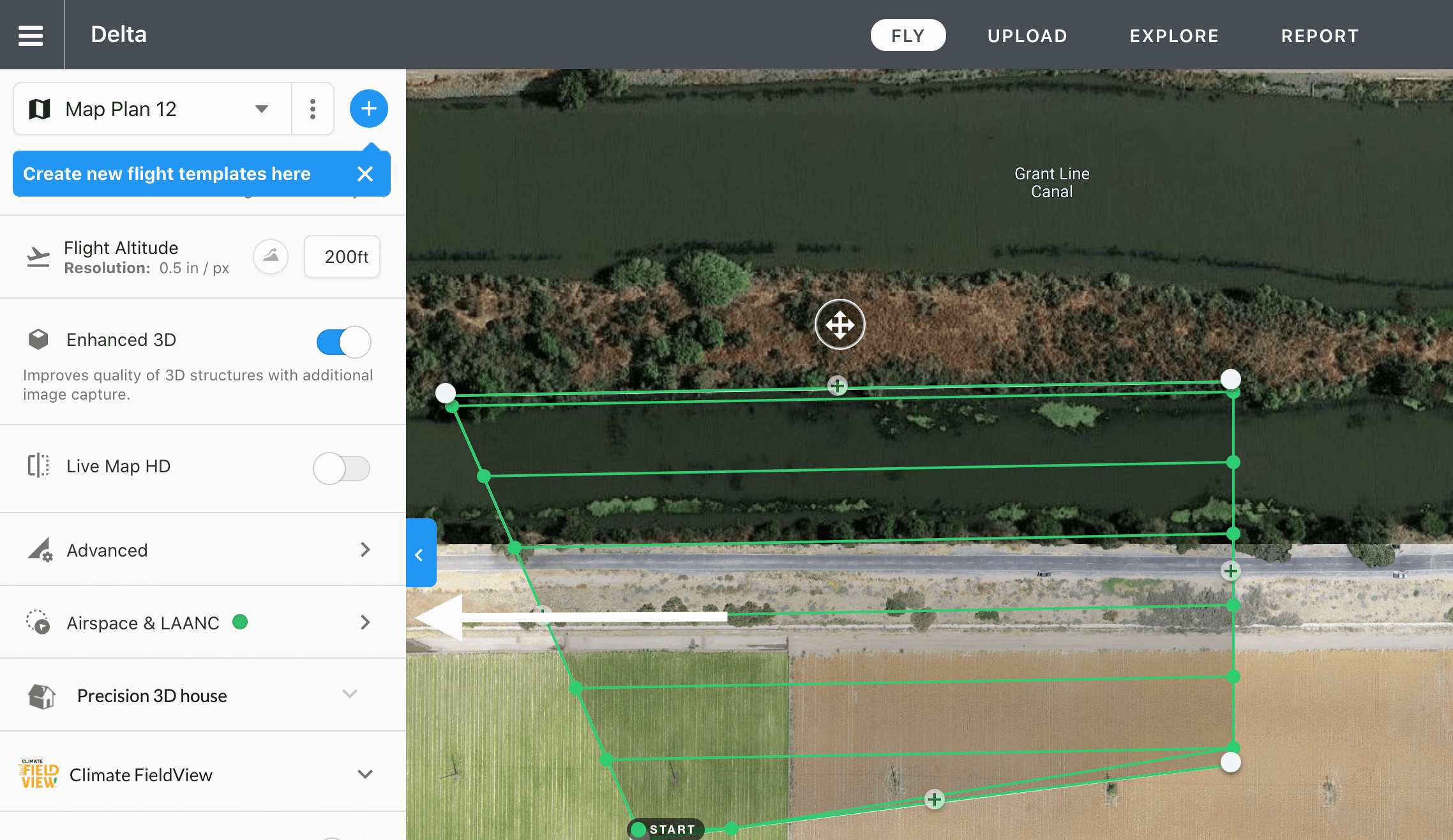 From there, click on "Request LAANC".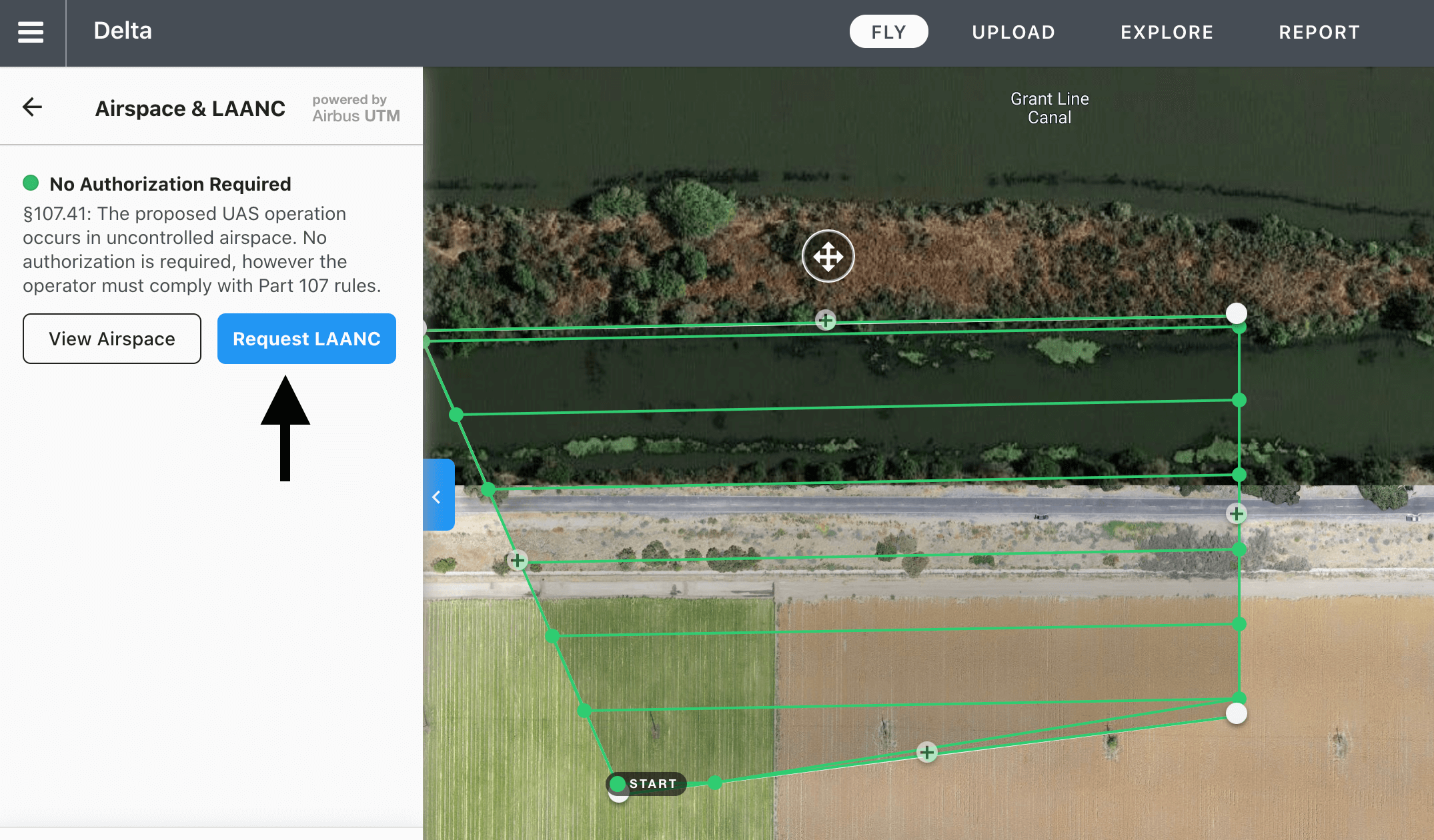 Once clicked on for the first time the "Request LAANC" button will prompt you to make an account with Airbus UTM.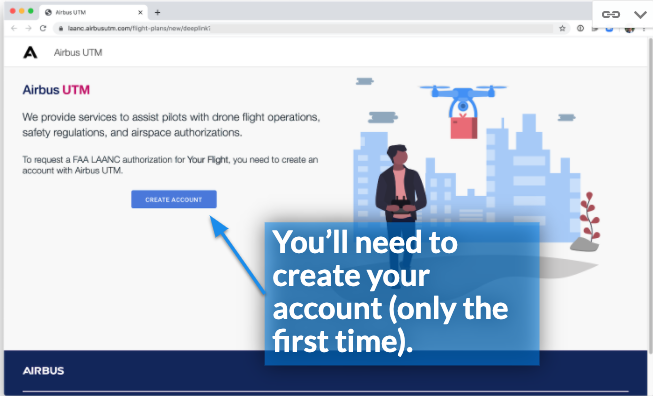 Enter your full name and the best mobile number to reach you at and accept the Terms and Conditions. Your account will be created.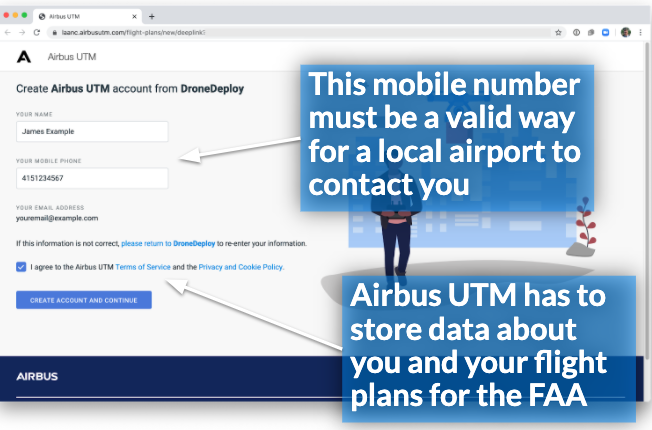 Steps to Initiate LAANC Authorization
Step 1 Plan your flight as usual in DroneDeploy.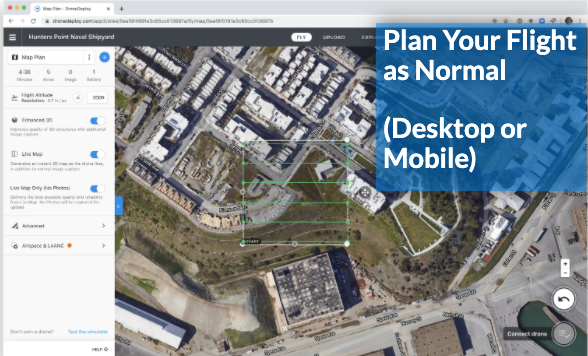 Step 2 After creating your flight plan, look for the LAANC dropdown on the left side panel.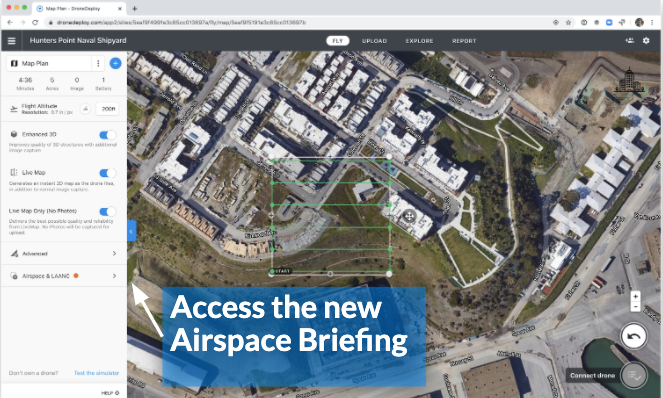 Step 4 Once you click on the arrow read the briefing details provided by Airbus UTM to understand the current restrictions if any.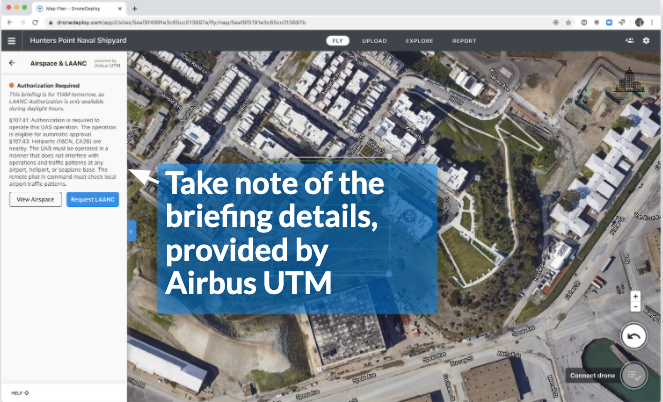 Step 5 Click on "View Airspace" in order to view the local airspace to see controlled or restricted boundaries.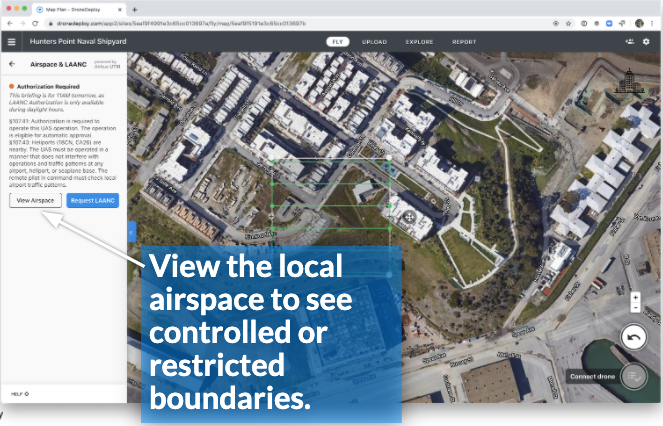 Step 6 You can then look at the local airspace by clicking on the map.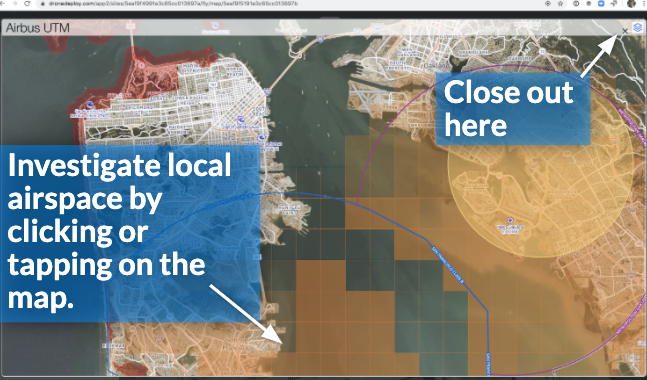 Step 7 Finally once you exit out of the map view go ahead and request LAANC approval.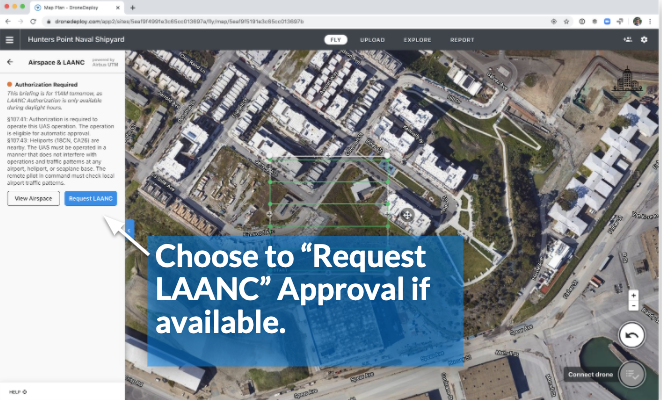 Step 8 Once your Authorization is approved, you will see that approval on the LAANC dropdown. You can also press on the edit in Airbus UTM.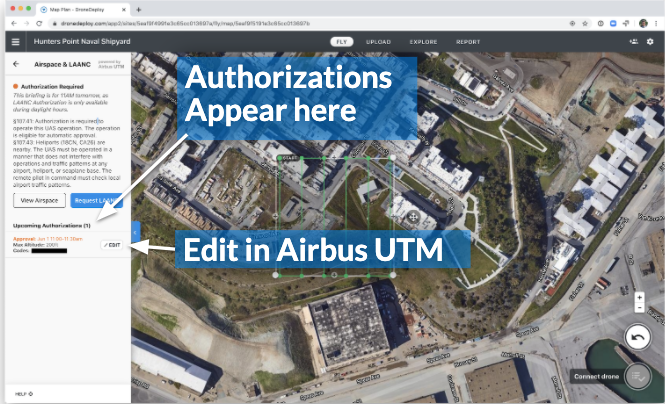 FAQs:
1. Does this work on my desktop?
Yes - one of the benefits of LAANC with DroneDeploy is that it works on desktop and mobile devices.
2. Do I have to sign up with Airbus UTM?
Yes, each pilot must complete a one-time sign-up form. You will need to provide your name and mobile number so that you can be contacted by the control tower if needed.
3. How can I update the operator information on my request?
If the contact information of the operator is greyed out and cannot be edited, please reach out to AirBus Support to clear this information, and enter a new pilot name and phone number.