Customizable Pre-Flight Checklists
Interested In Our Drone Operations Management Solution?
[Talk to us about adding the feature to your Enterprise subscription ](https://www.dronedeploy.com/about/enterprise-contact/)
The pre-flight checklist encourages safe flights with specific questions that match your requirements.
Organization administrators can customize each checklist item.

Checklists remind pilots to follow safe operating procedures.

Comment fields allow pilots to record safety and administrative data alongside the checklist for each flight.
Why is this important?
it helps minimize the risk of drone crashes, property damage, or danger to individuals on-site by reminding pilots of your safety procedures and SOPs.

It makes it easy to document if your drone pilots are compliant and create a paper-trail.
Users Can Create Pre-Flight Checklists From Their Data Organization Page:
Org Owners and Admins can create a new checklist by adding a checkbox or comment: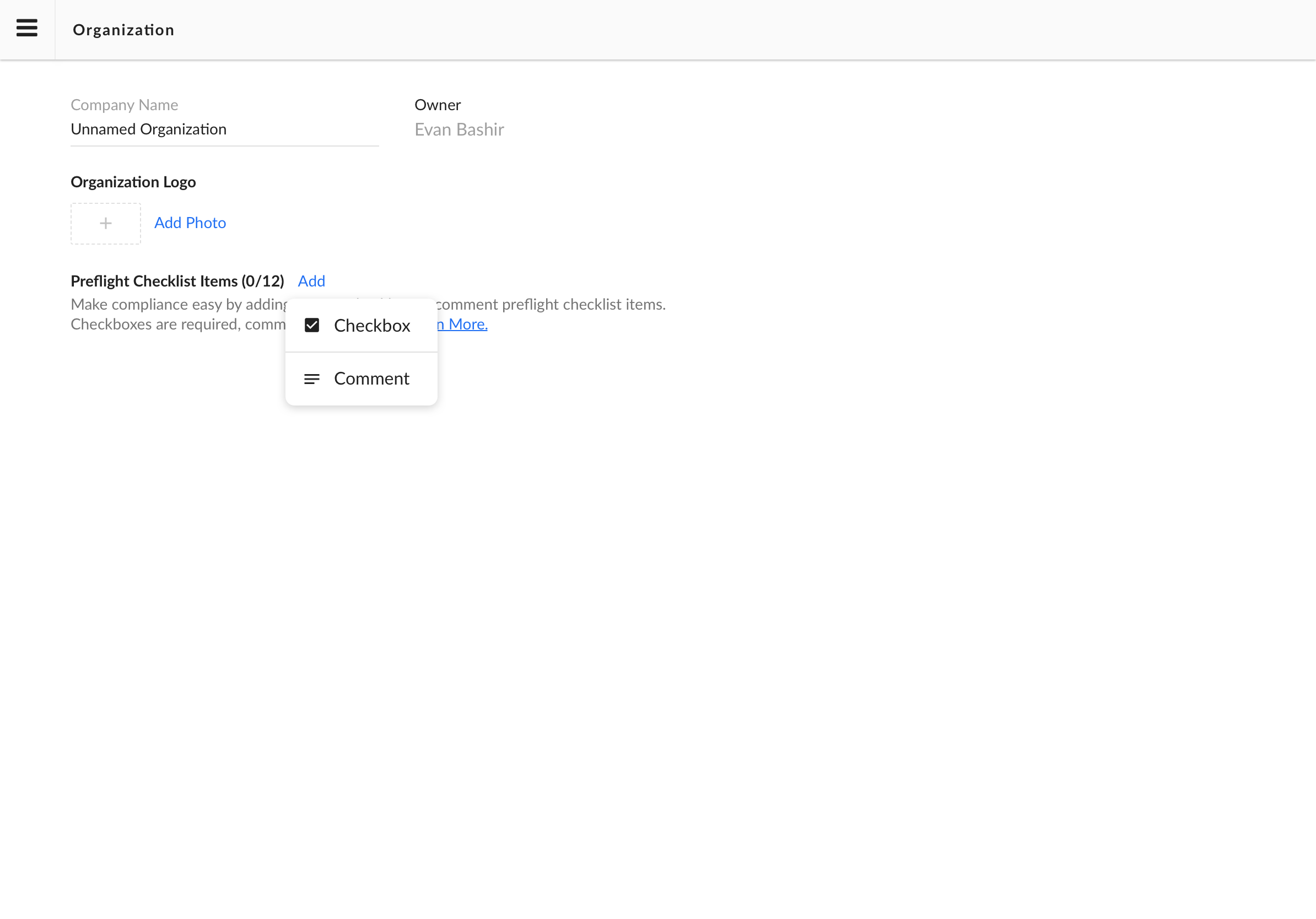 Add additional checklist items (up to 12 - ask your account manager if you need to extend this):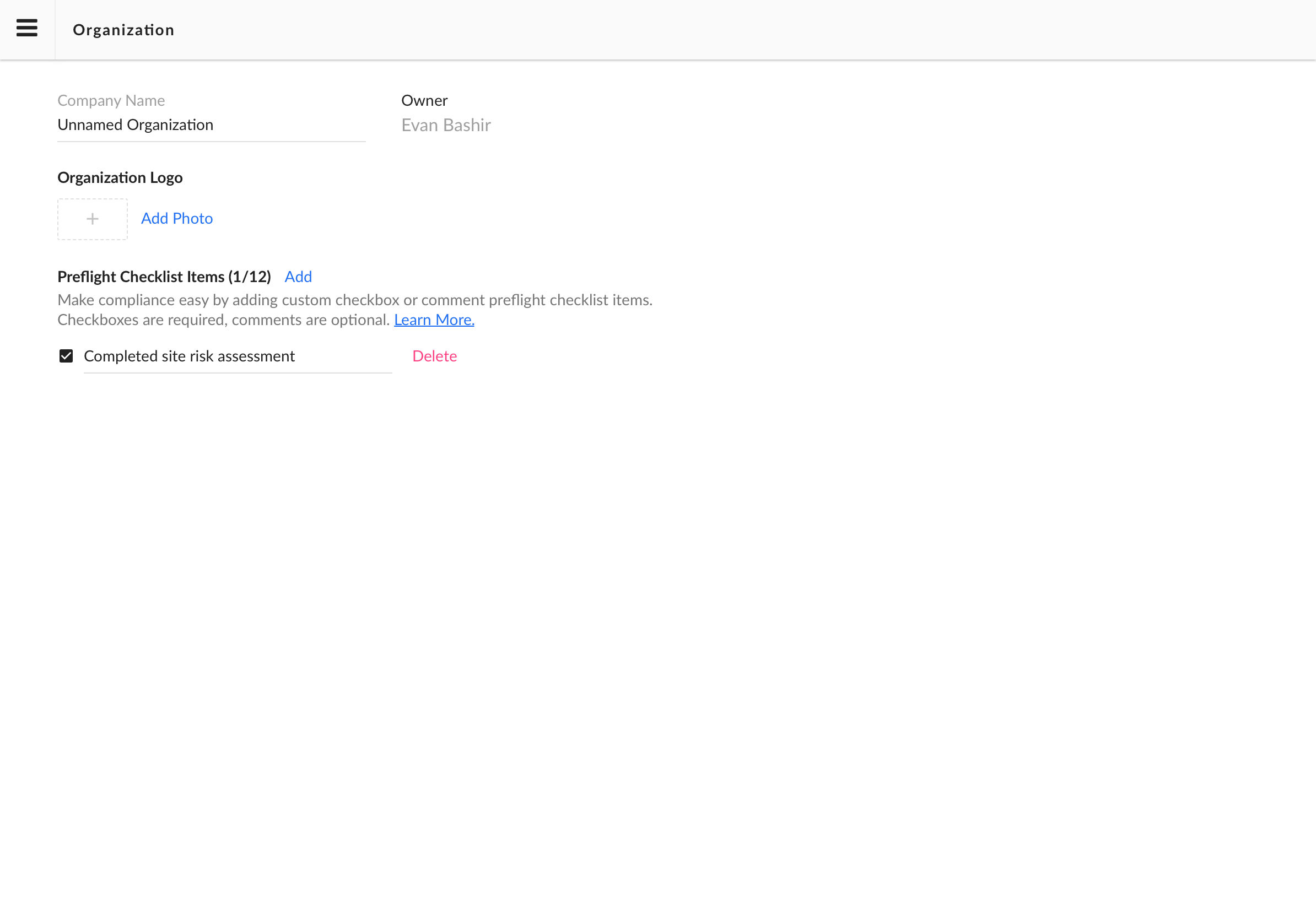 Until you have covered all your requirements: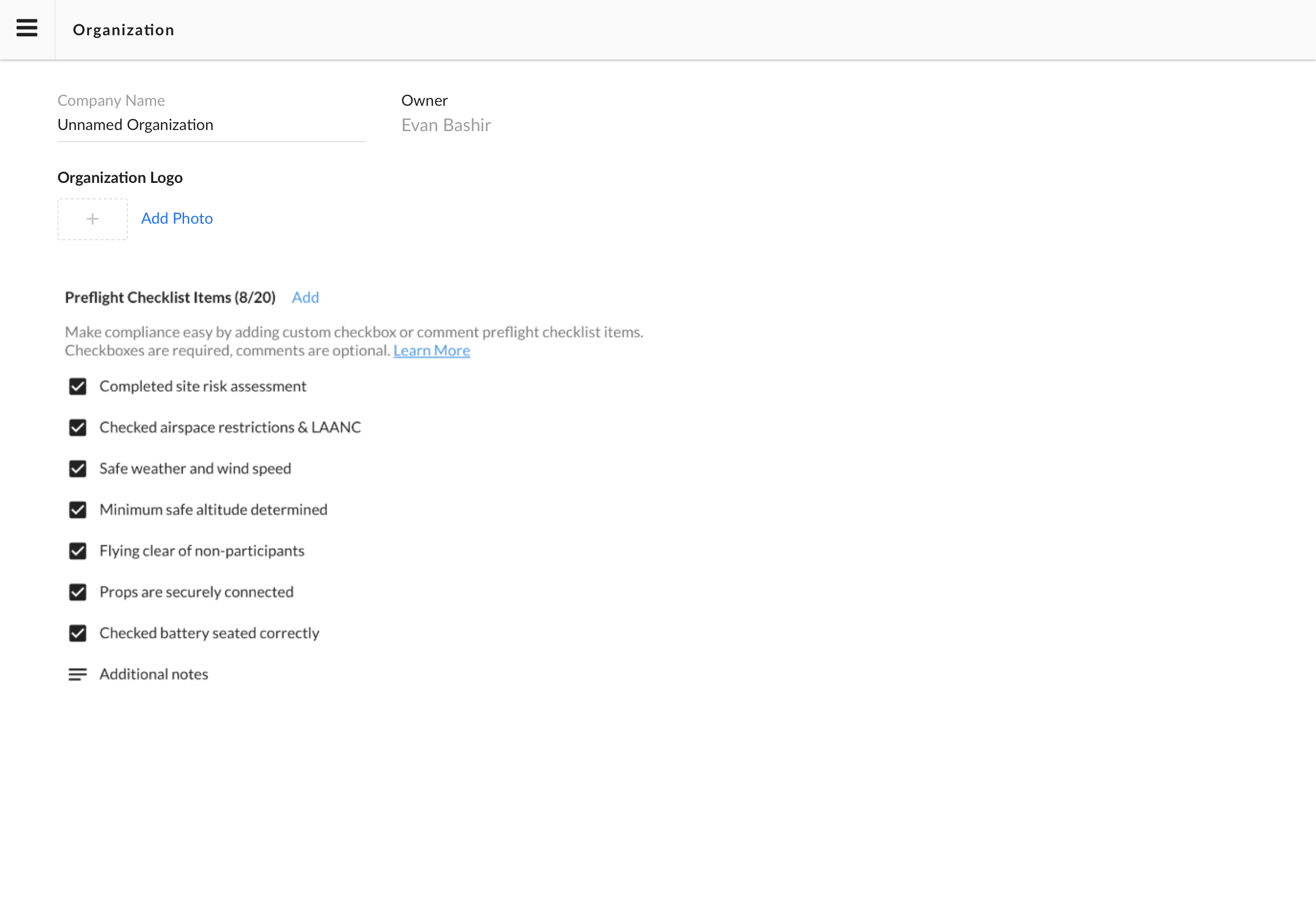 Pilots will need to go through and check off each checklist item before they are able to proceed to flight. Comments are not required: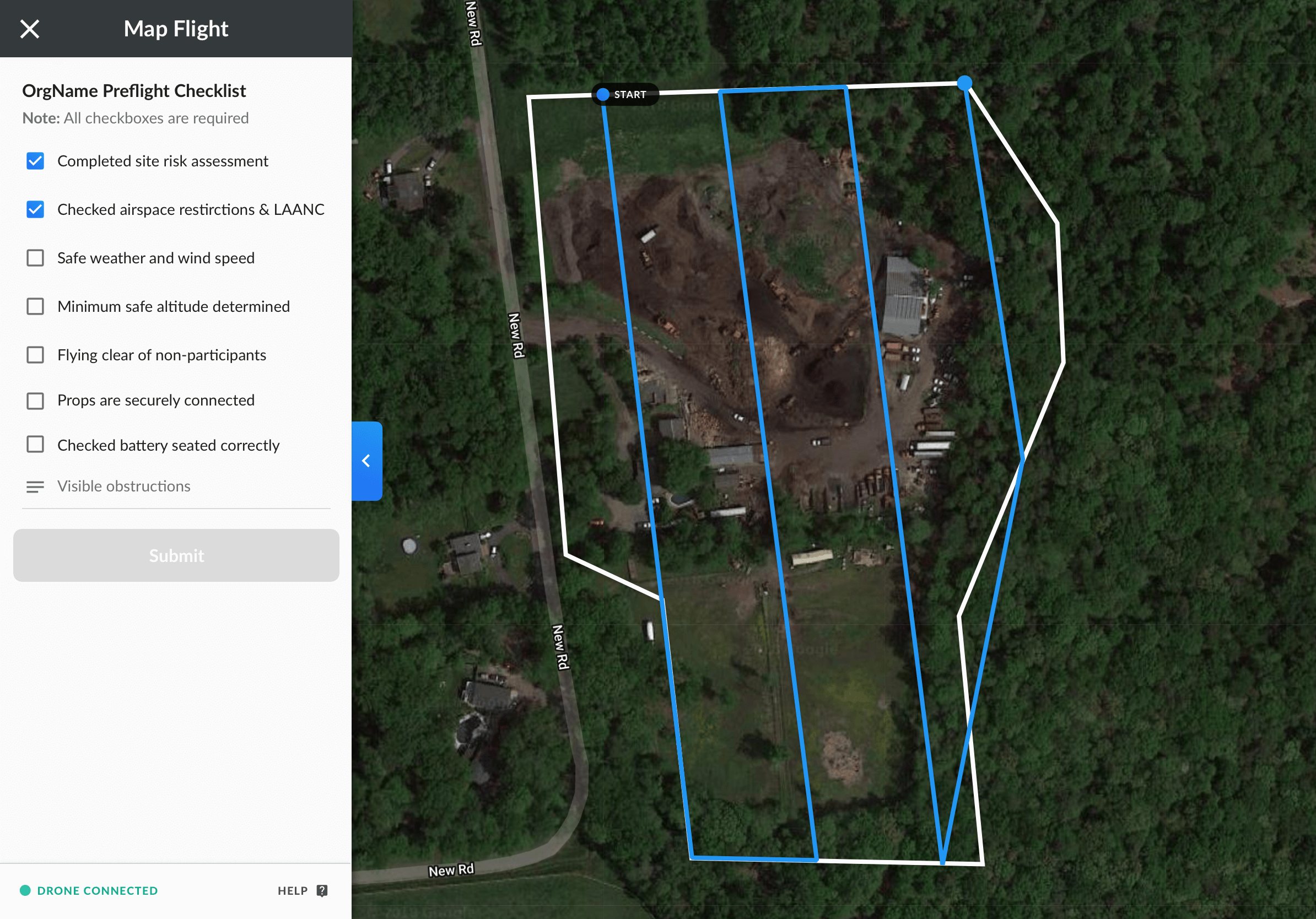 Once the pilot has checked all the items on the checklist, the submit button will be enabled: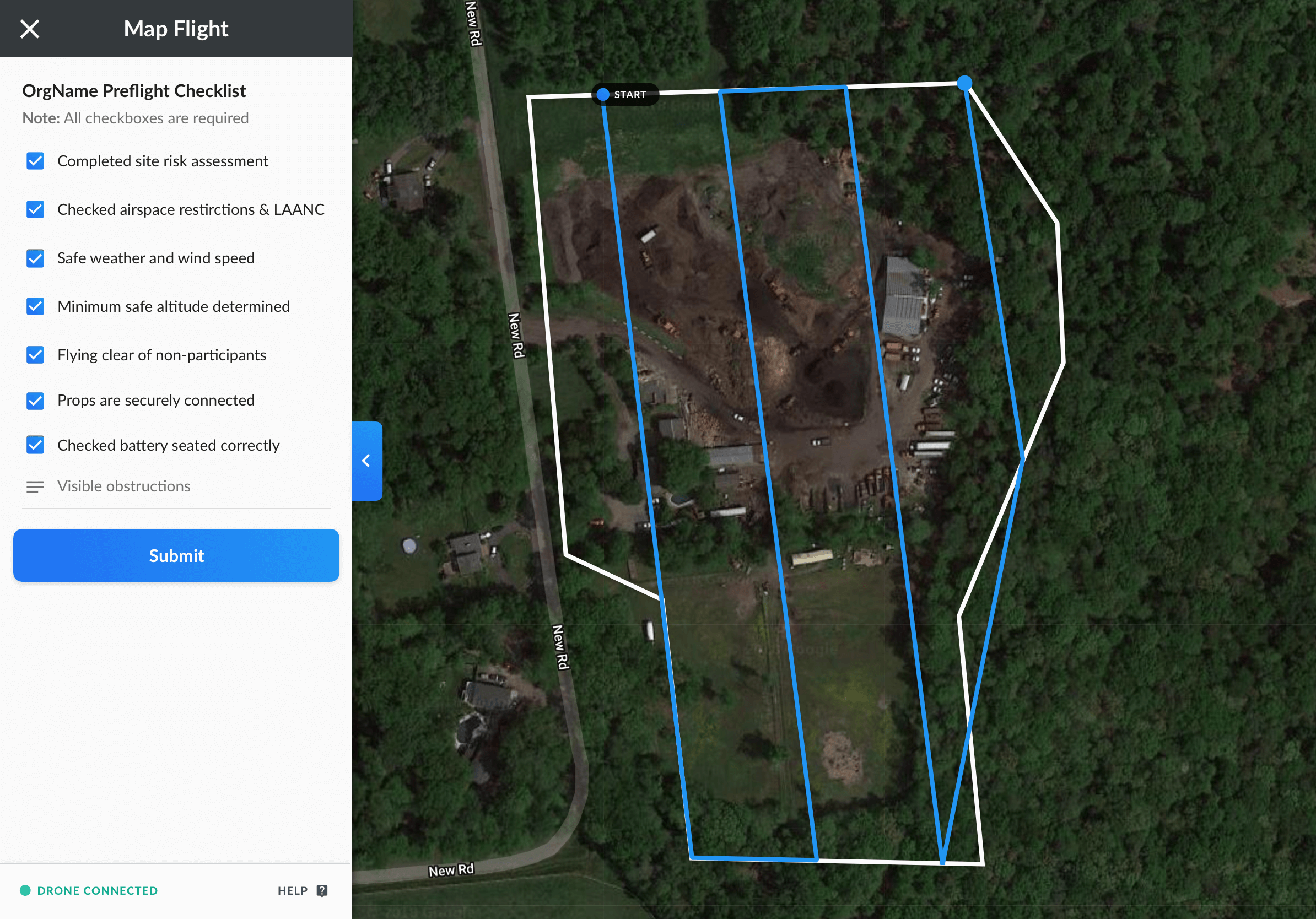 Once the pilot checklist has been submitted, the drone will go through the drone automatic checks and the pilot will be ready to fly safely!