Uploading of Walk data to DroneDeploy for processing can only be accomplished manually through the DroneDeploy website, and not via the mobile ground app in case of a sync failure.
There are two methods available for uploading your Walk data:
Manual Upload via DroneDeploy Website in .INSV or .MP4 format:

Navigate to the DroneDeploy website.
Access the UPLOAD tab.
If you are uploading .insv files, click on "New Upload" and proceed by dragging and dropping the ".insv" files. Ensure that each Walk comprises two .insv video files.
If you are uploading ".mp4" files, visit the UPLOAD tab, select "Special Upload Types," locate .mp4 walks, and follow the provided upload instructions.

Ensuring Correct Video Format:

Prior to initiating the upload process, confirm that your 360 videos adhere to the supported formats outlined in the 'Supported Video Formats' section.
Method 1: Uploading .INSV
Simply click the UPLOAD tab to begin uploading the file(s) to DroneDeploy.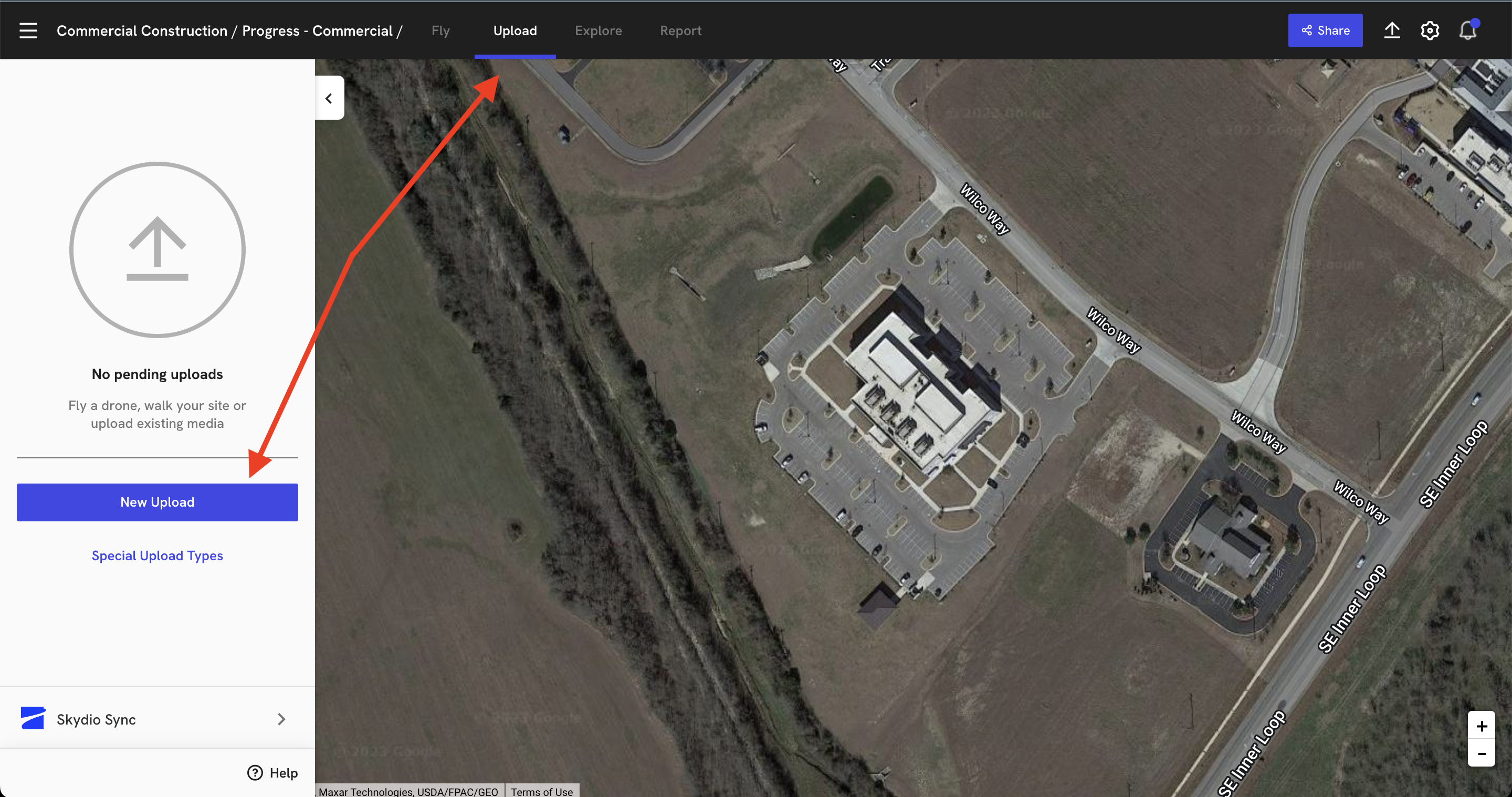 When your walk is ready you will receive an email. Click the View Walk button to align it to your site and explore the video.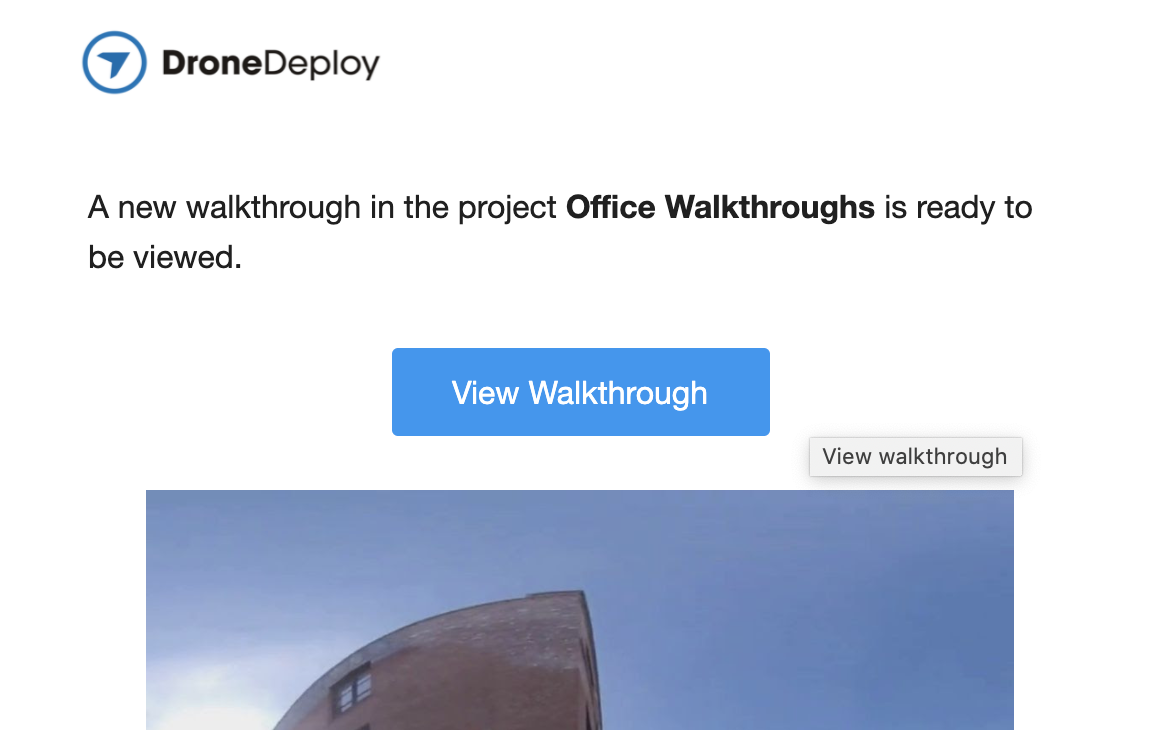 Alignment and Viewing
Please note alignment features are available only on the Desktop/Web version of DroneDeploy.
For the best experience, use the Ground App, which automatically aligns your walk. If you're not using the app, you can manually align walks:
Choose the start and endpoints with numbered blue pins on the left side of the alignment screen.

Select the layer for alignment (Basemap or uploaded overlays) on the right side.

Manipulate the points to align and scale the walk path.