For UAV operators that not flying in DroneDeploy, we support the creation of custom flight records.
This feature is available to Enterprise and Drone Operations customers.
How to Create a Custom Flight Log
From the left panel in DroneDeploy, select Flight Logs. Then in the upper right corner, choose Add Record: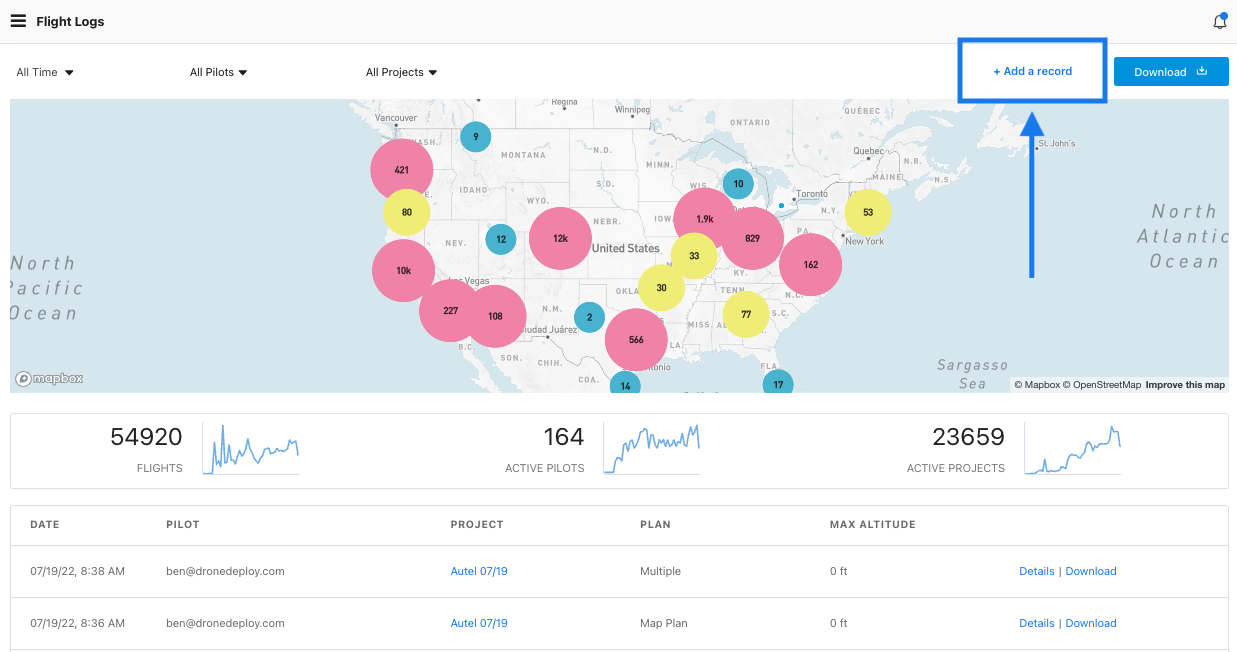 A pop window will open, revealing the options to fill out the pilot name, drone, date, time, and additional information if desired.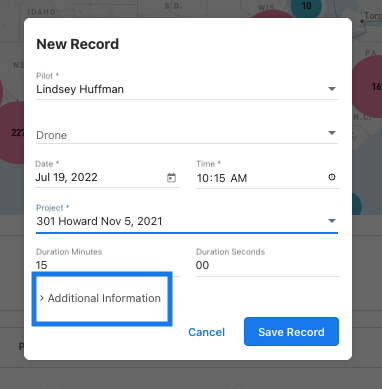 Select Save Record to complete the entry.