Add custom web layers from a tile layer URL as an overlay to DroneDeploy maps.
DroneDeploy introduces, custom web layer overlays! You can now add custom web layers from a tile layer URL as an overlay to DroneDeploy maps. To do so, select Project Files, choose Map Layer, select the type, then paste the layer URL. For some layers, you will be able to change the opacity to better view data beneath it.
Custom Web Layer Overlays Availability
Custom web layer overlays are available to Enterprise subscribers.
How Do I Add A Custom Web Layer Overlay?
1.) Select Add next to Project Files

2.) Select "Map Layer"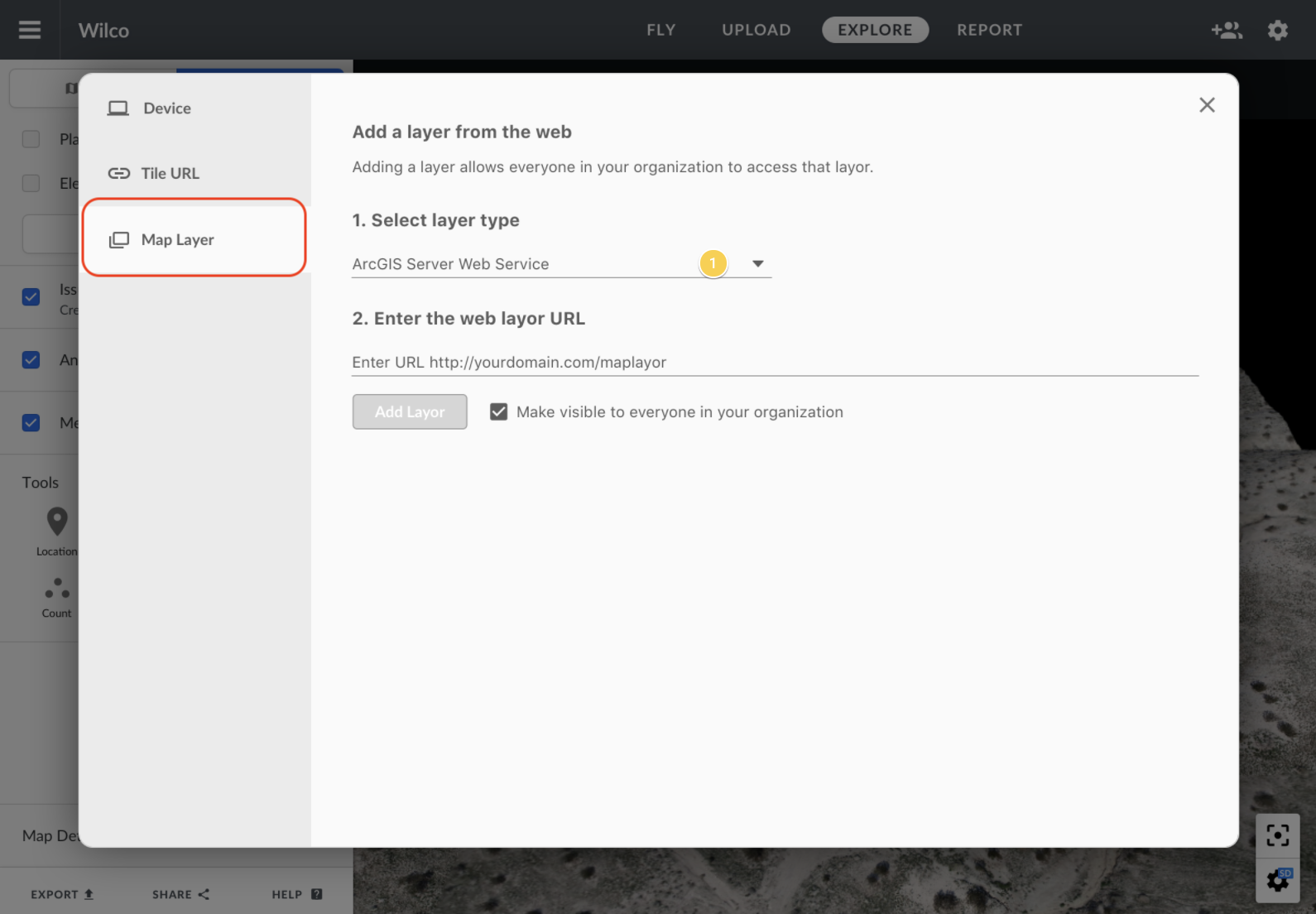 3.) Select Layer Type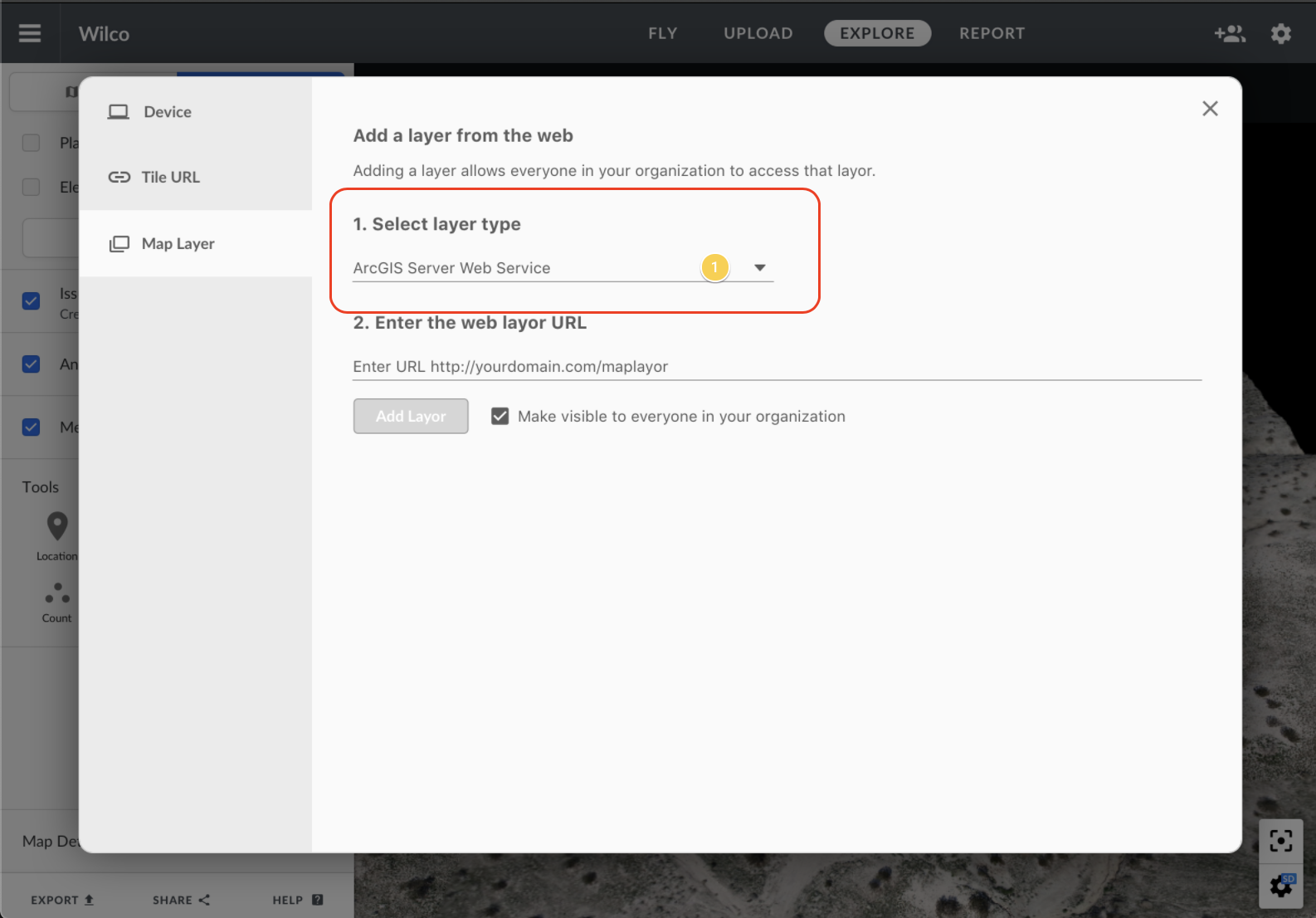 4.) Paste Web Layer URL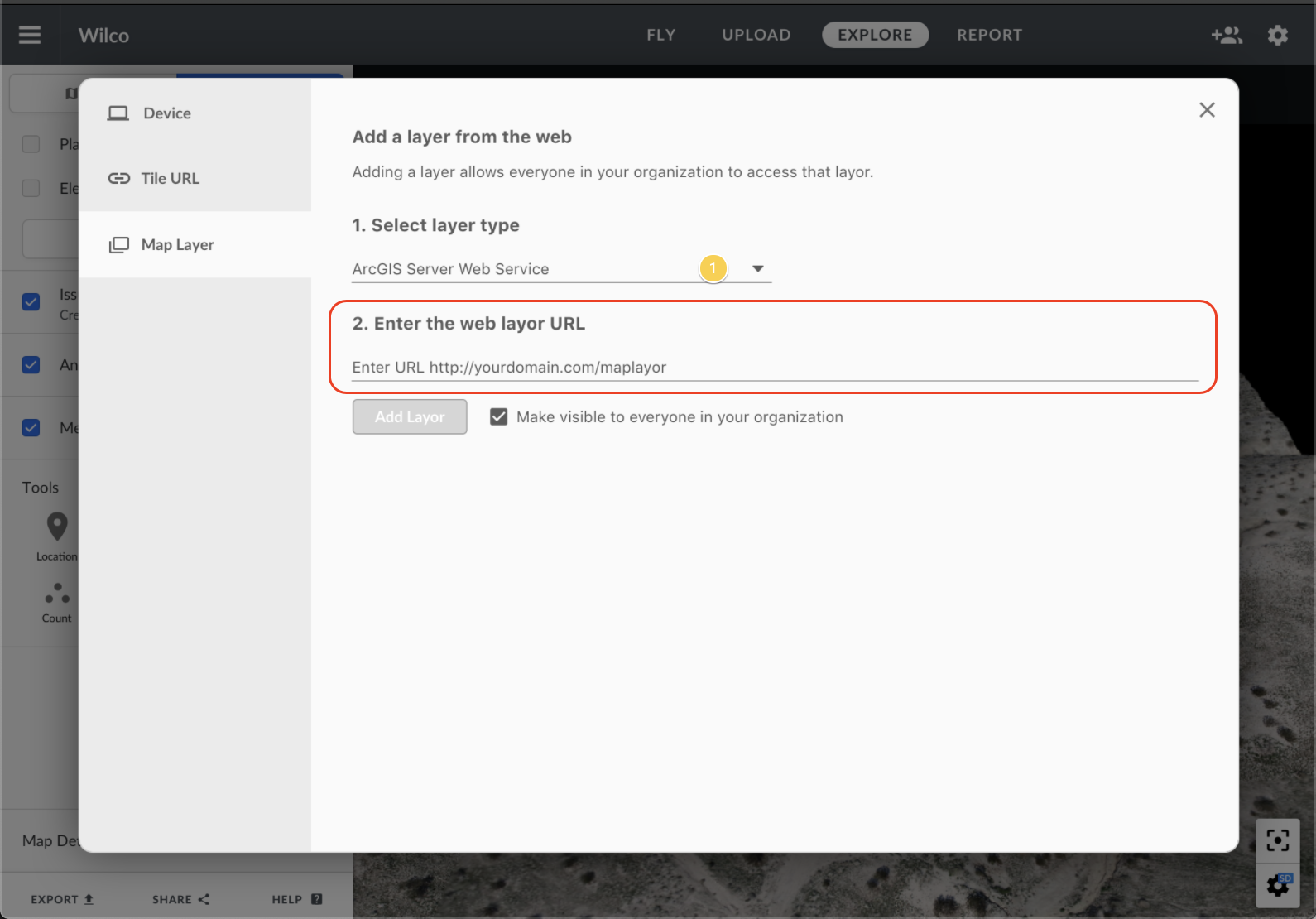 What Does It Look Like When Uploaded?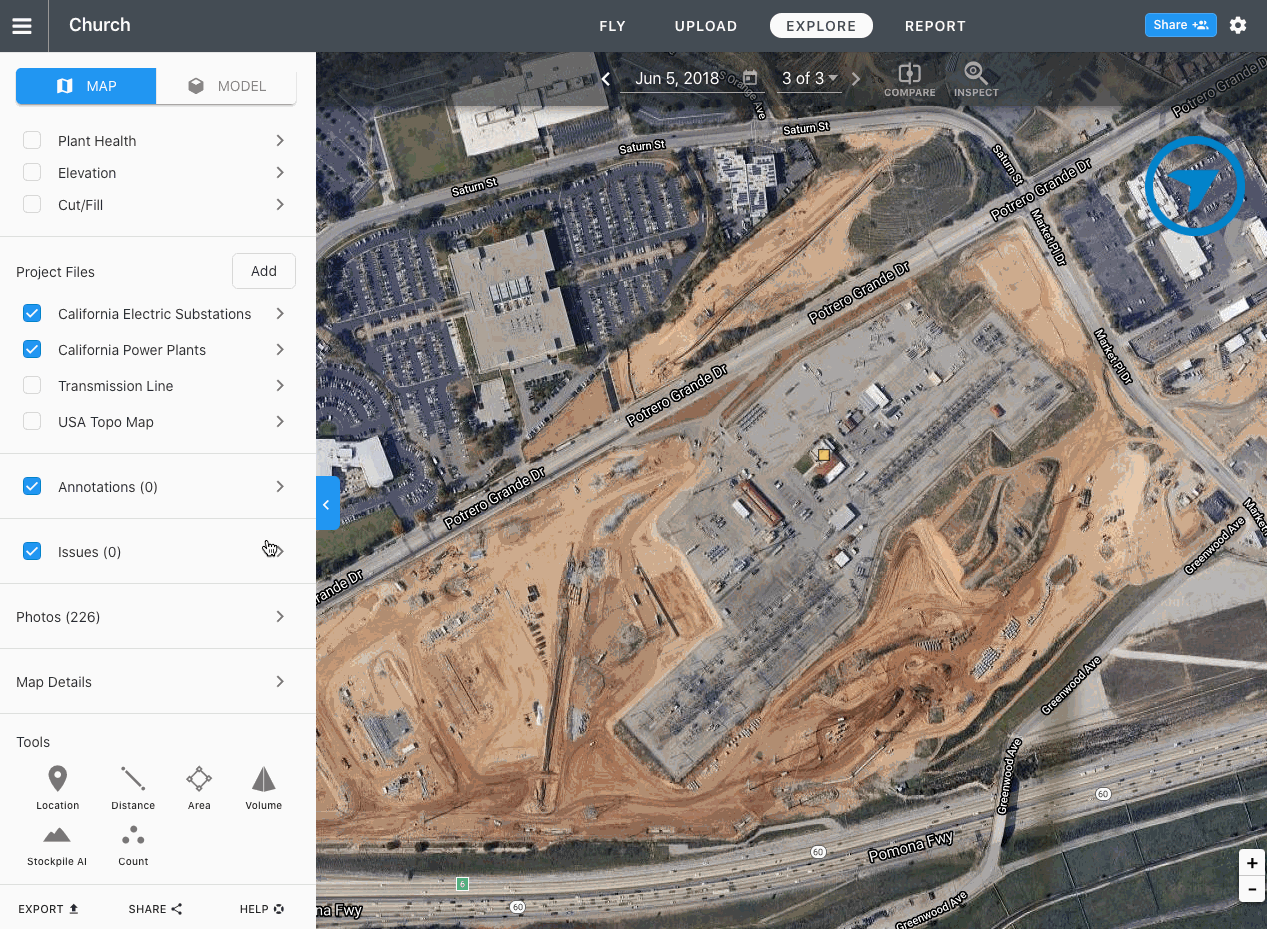 Custom web layer overlays allow you to make decisions quickly without having to navigate between platforms. Additionally, you can visualize drone data alongside geospatial data to get the full context of geographical information.
FAQs:
Is this available to view when flight planning?
Not yet, only on processed maps.
If I add one overlay in one project, can I use it in another project?
Yes, you have the option to save it at the org level to use in multiple projects.
Does it appear only for members of the org? Or to anyone who has access to the project?
Those who have access to project can see overlay.
How do I delete a layer that has been selected as "Org-wide"?
When adding a custom layer, if the user checks the box "Make Visible to everyone in your organization" the only way to delete that layer is for an Admin or Org Owner to do it.