A guide to your user interface within autonomous missions with DroneDeploy
User Interface for all Autonomous Missions
For all your autonomous flights you are able to see an array of information while you fly.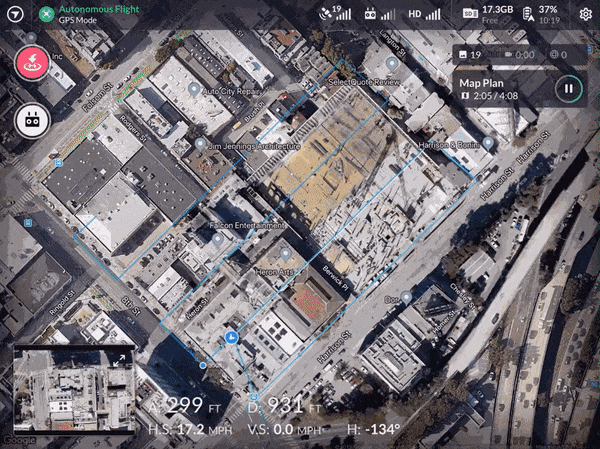 Autonomous Flight User Interface Key
Within the user interface of an autonomous flight, the pilot has access to detailed realtime information as seen below.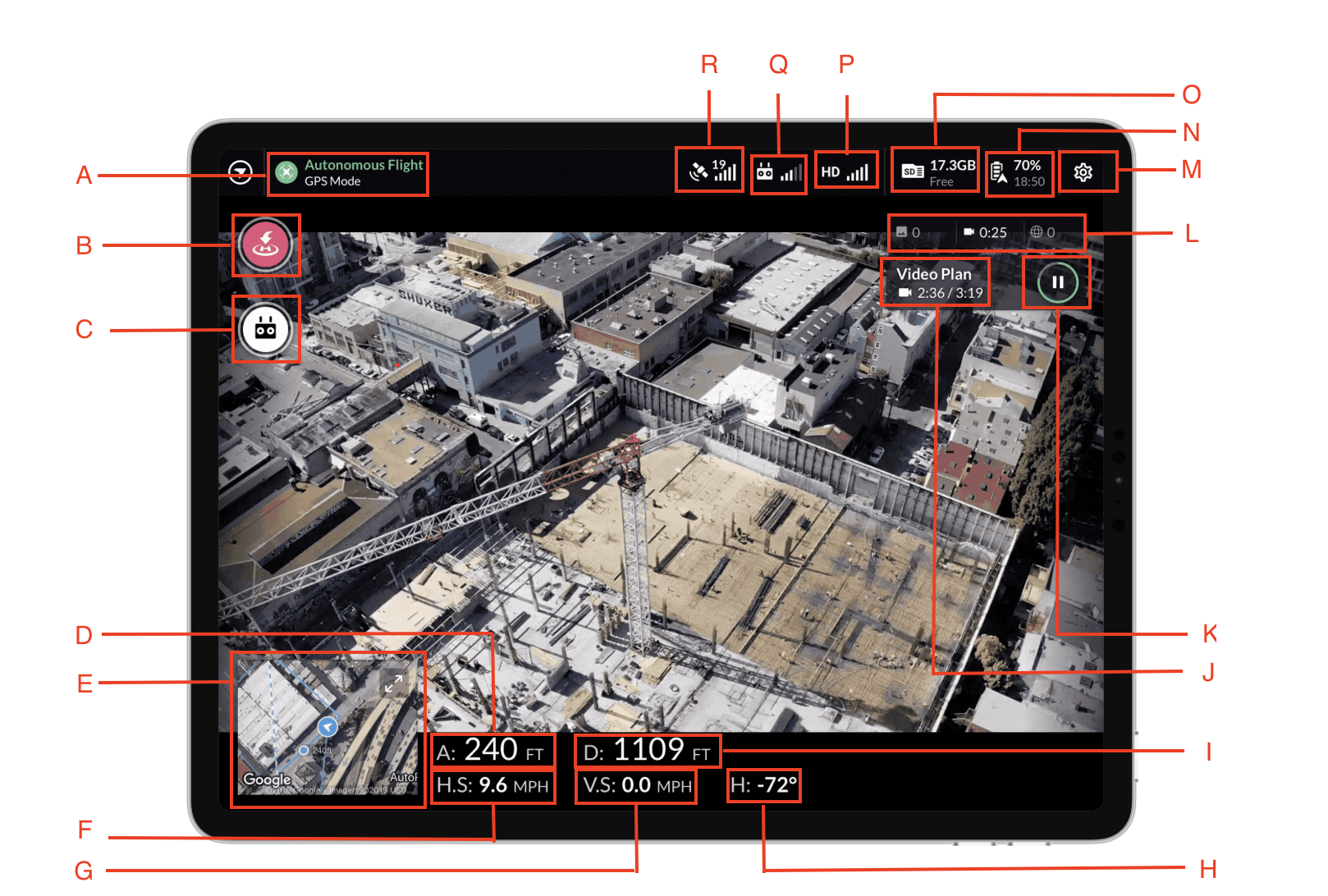 User Interface Key
A: Type of flight and the drones flight mode
GPS mode indicates that the drone is relying on GPS (good). Otherwise could shift into ATTI mode where it tries to fly without GPS.
B: Return to Home Button
The return to home button can be pressed to initiate an automatic return to home.
C: Manual Flight Button
The Manual Flight Button will allow the user to switch from autonomous mode to manual mode.
D: Altitude
The altitude displays the drones currently altitude relative to take off.
E: Aerial View
An aerial view of where your drone is in realtime.
F: Horizontal Speed
The drones speed moving horizontally.
G: Vertical Speed
The drones speed moving vertically.
H: Gimbal Heading
Gimbal heading degrees.
I: Distance
The distance from the drone to home.
J: Type of Plan and Footage Captured
Display of the plan the user is flying and the footage captured
K: Pause Button
Use the pause button to pause a flight.
L: Capture Counter
A summary of all capture taken during the flight.
M: Settings
A button to display current flight settings.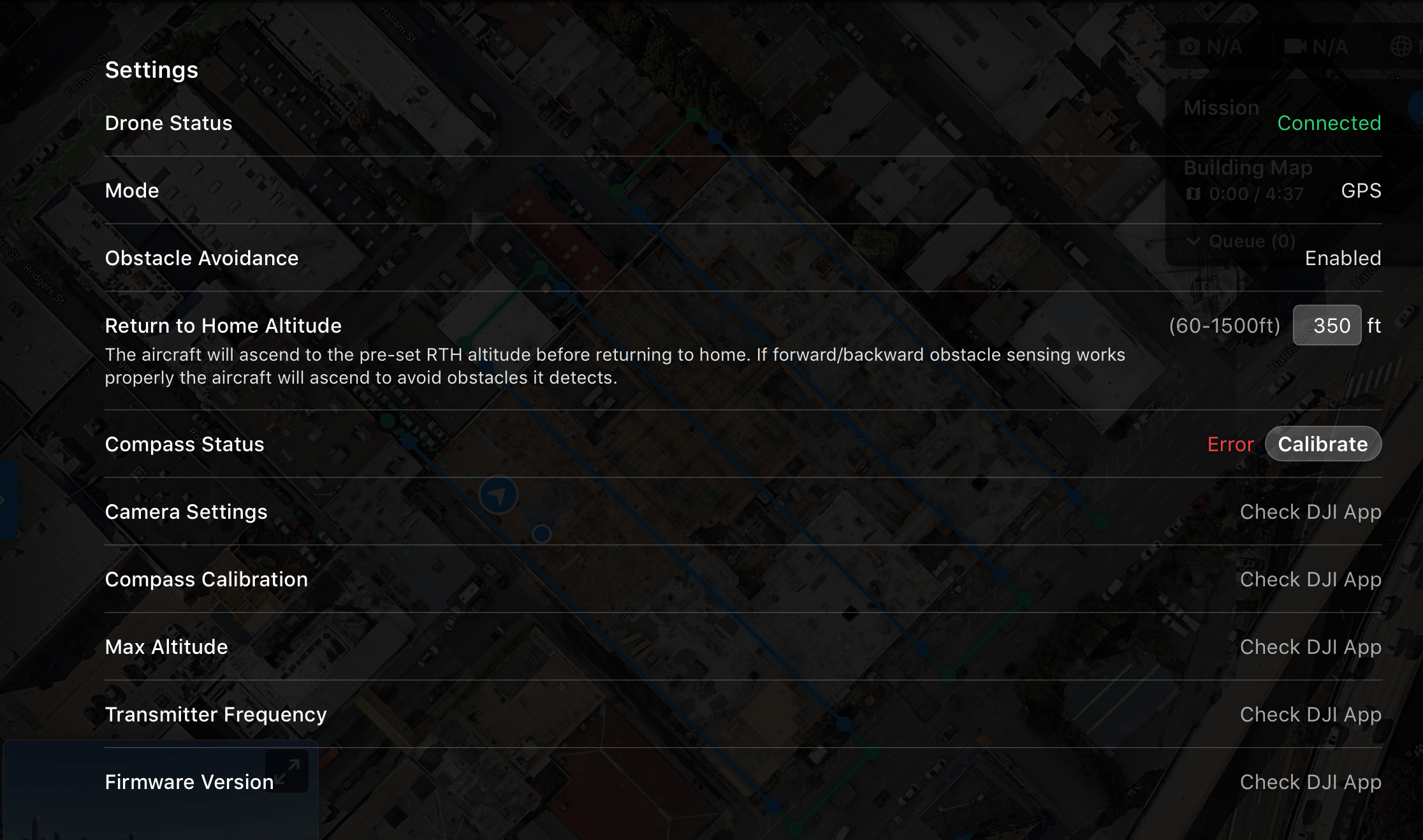 N: Battery
Battery percent and the remaining time.
O: SD Card Storage
Displays how much SD card space the user has.
P: FPV Signal Strength
Quality of the first person view streaming from the drone.
Q: Transmitter Signal Strength
Connection to the drone to control where the drone goes.
R: Satellite Connection
The number of satellites and connection strength.
Flight Missions (Chaining)
Flight Missions allow you to fly multiple plans together by adding all your plans to a mission for your drone to execute in a single flight.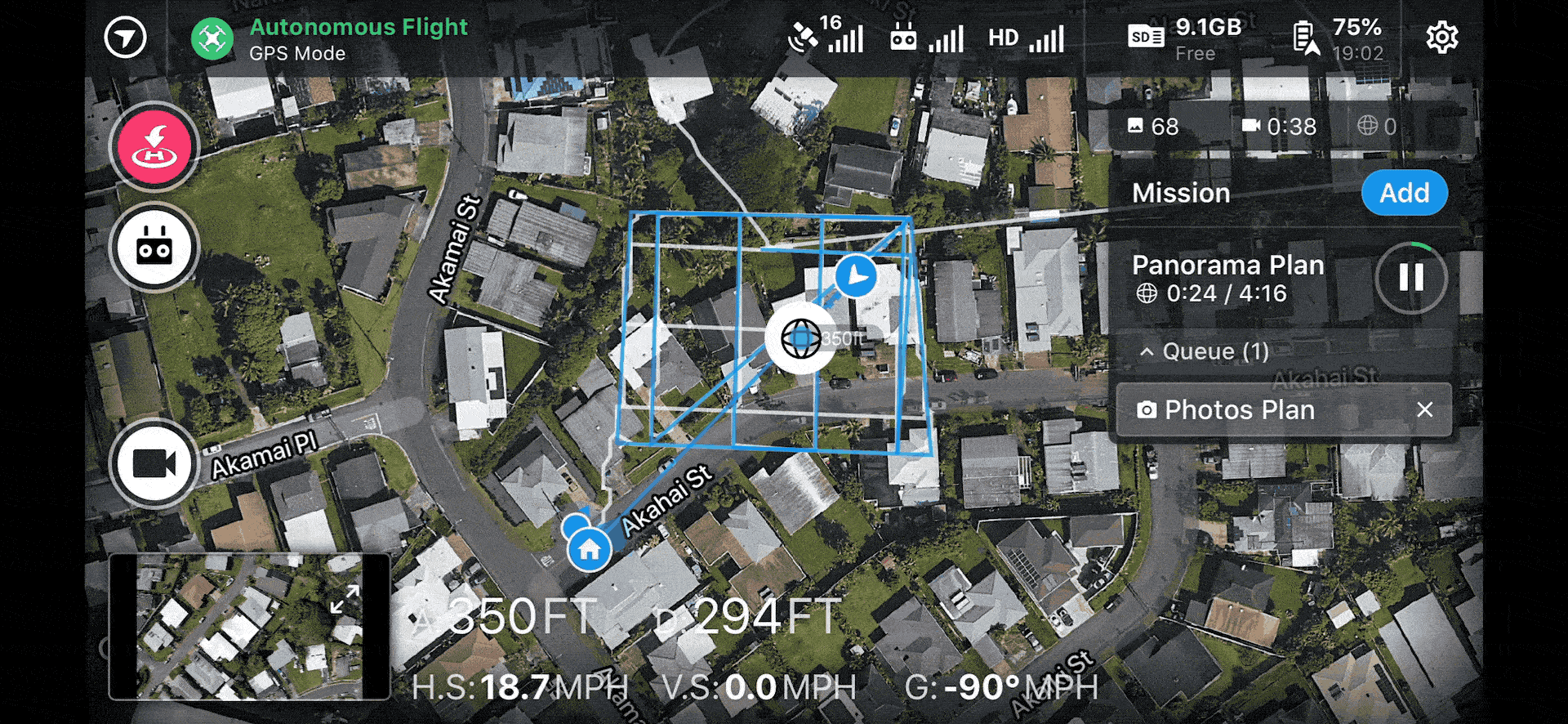 Multi-plan: Build a Mission by adding plans prior to flying.
Add plans mid-air: You now have the ability to add new plans while in-flight.
Flight Queue: Override the current flight by tapping a plan in the queue.
Mobile Upload: Easily upload all media through your mobile device on WiFi or your cellular data.
Drone Flight Settings
Within Drone Flight settings you can now calibrate your drone's compass or change your Drone's Return to Home Settings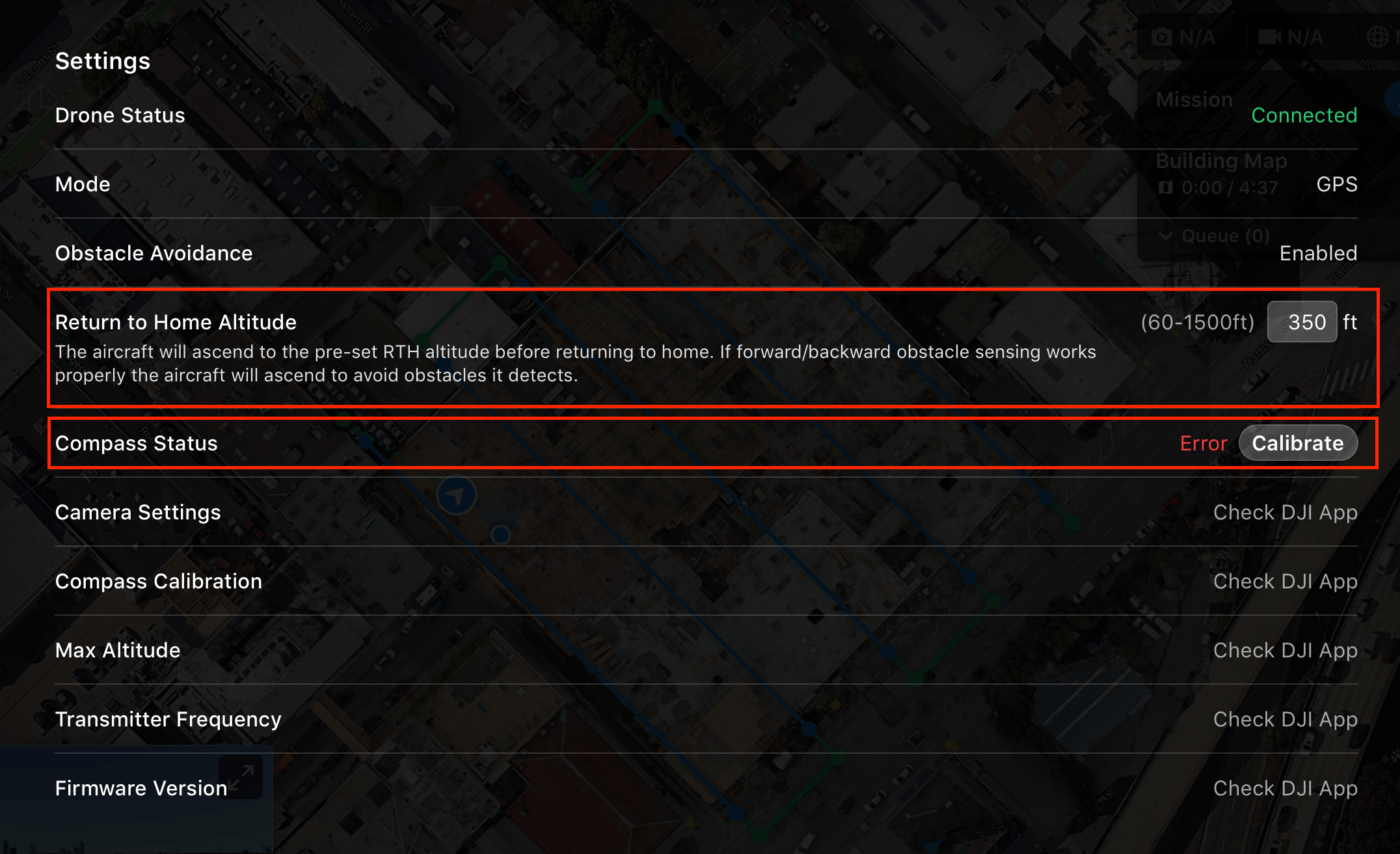 During Autonomous flight, the pilot will want to avoid changing any photo capture settings on the remote control during flight.