Terrain Awareness offers increased flight confidence and easy flight planning over complex terrain for improved map quality.
Terrain Awareness helps pilots achieve improved map quality over varied terrain with equal resolution and less likelihood of holes at higher elevations. Terrain Awareness enables the drone to follow the terrain throughout the mapping flight.
Availability
Terrain Awareness is available on DroneDeploy's iOS and Android Flight apps and can be enabled on desktop or mobile devices.
Terrain Awareness is available on Map, Corridor, and Stand Count plans on iOS and map plans on Android.
Terrain Awareness is also available for the Mavic 3E on standard mapping and modeling plans.
Offline Terrain Awareness is only available for DroneDeploy's iOS Flight app.
Enabling Terrain Awareness on Your Flight Plan
Next to the flight altitude indicator, your Terrain Awareness indicator will be blue when enabled and grey when it is disabled. If Terrain Awareness is disabled but we detect a conflict, the indicator will be Red. To enable or disable tap the button.
(Terrain Awareness is only available for plans under 200 acres)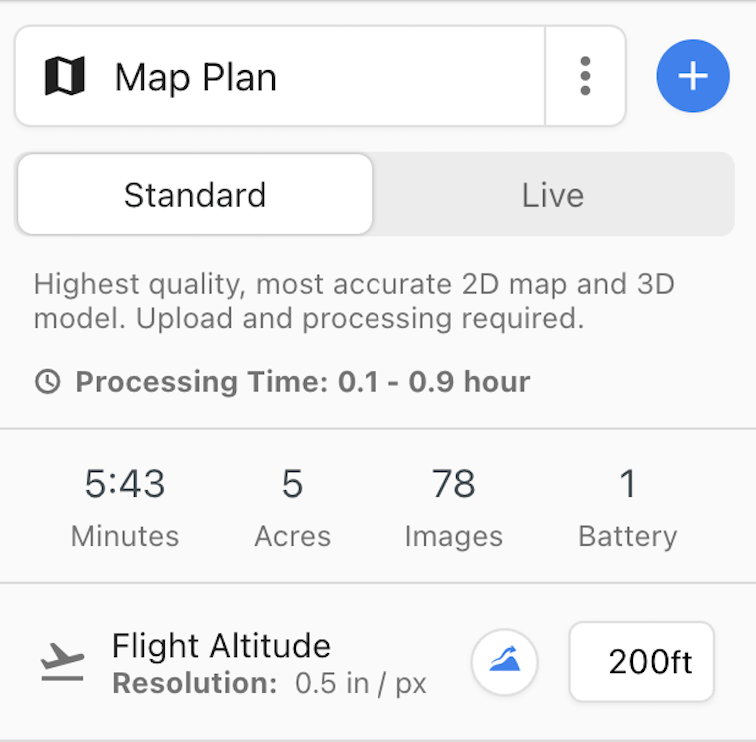 Once you tap into Terrain Awareness you will see your drone's projected path and elevation as it follows the ground's terrain profile.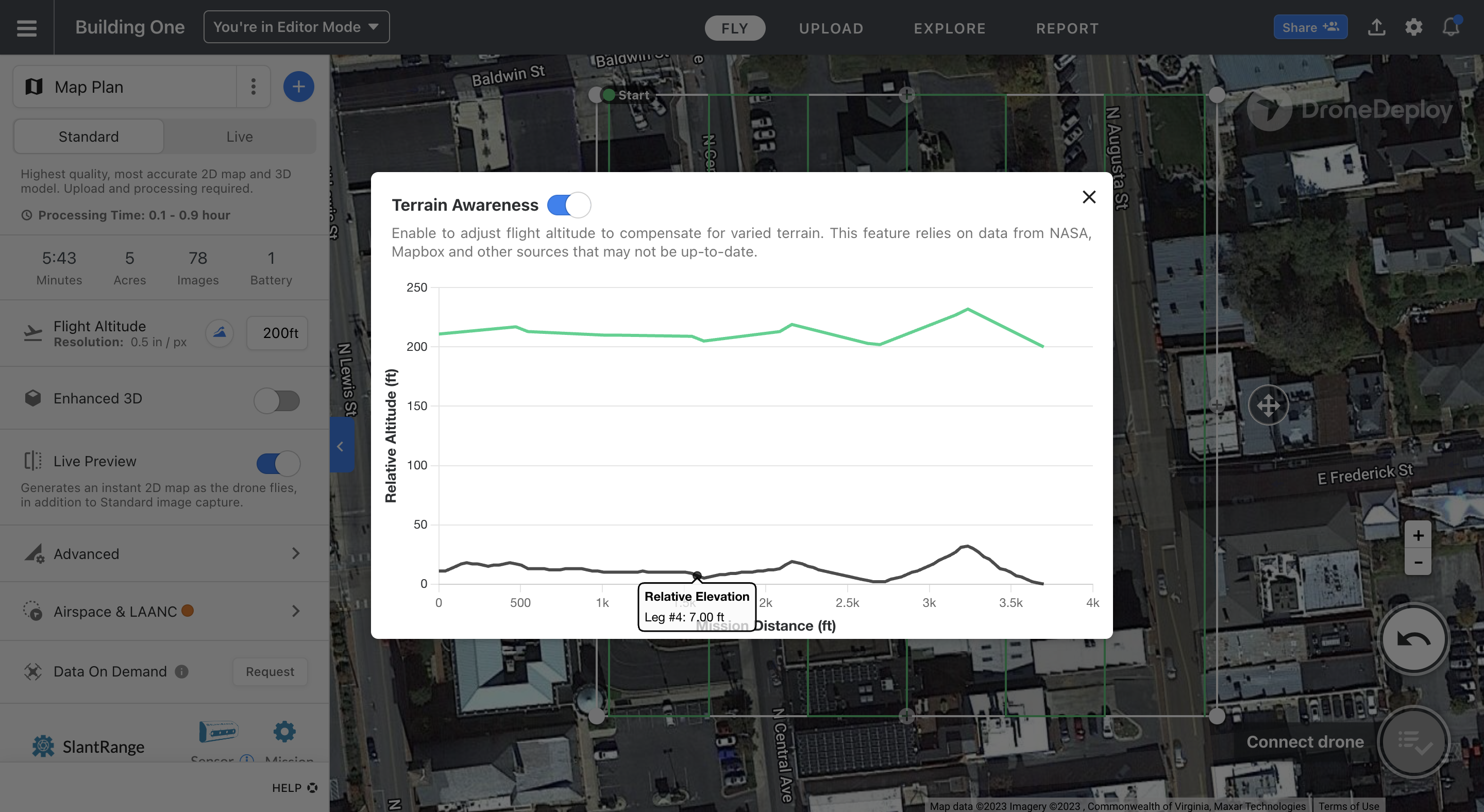 When Terrain Awareness is disabled, your chart will still show you how your drone will fly in relation to the ground and detect potential conflicts.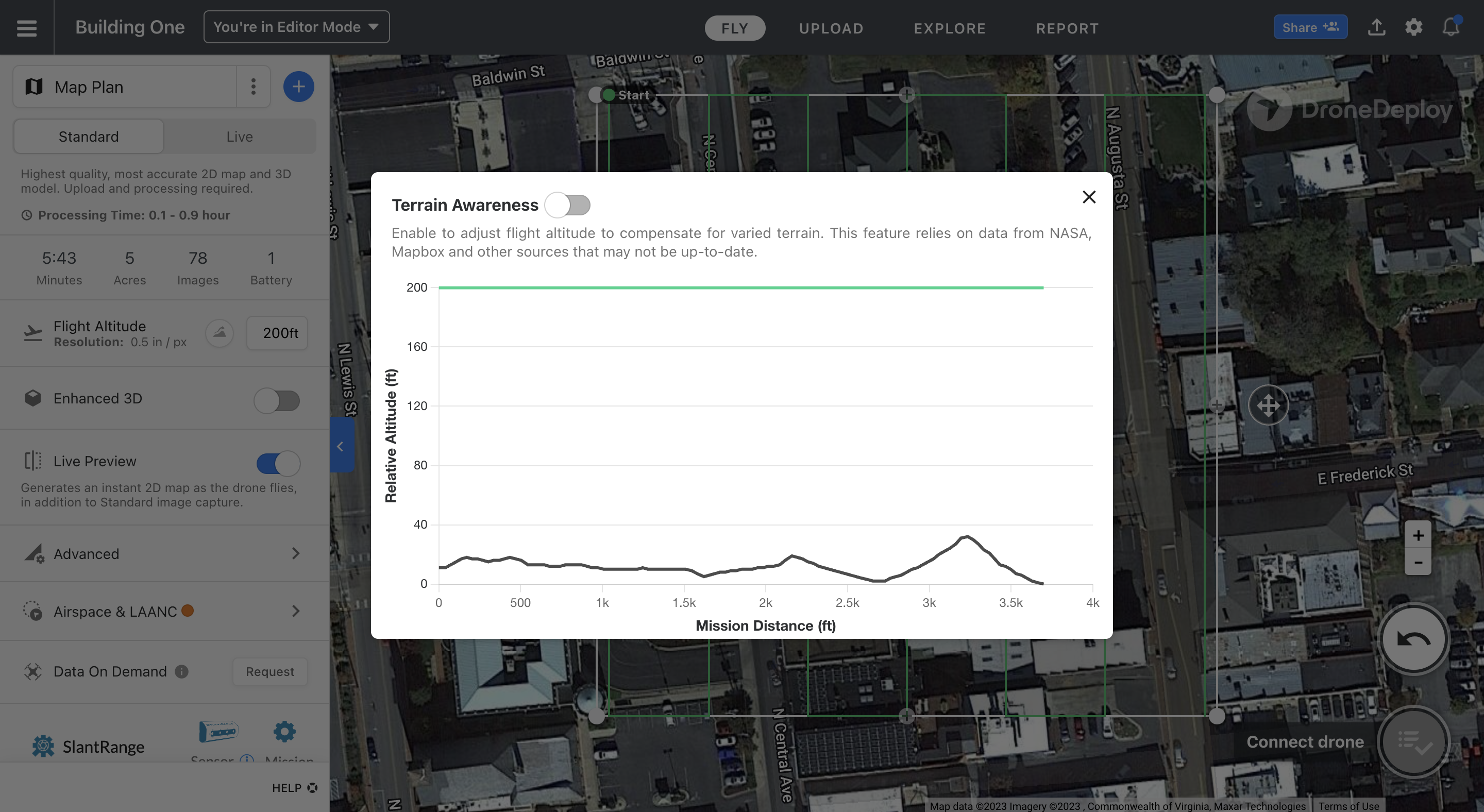 Flying with Terrain Awareness Enabled and Disabled
When you enable Flight Awareness the color of your flight plan will indicate the elevation changes as you fly so you know when to expect elevation changes. Additionally, the Highest and Lowest points will be marked.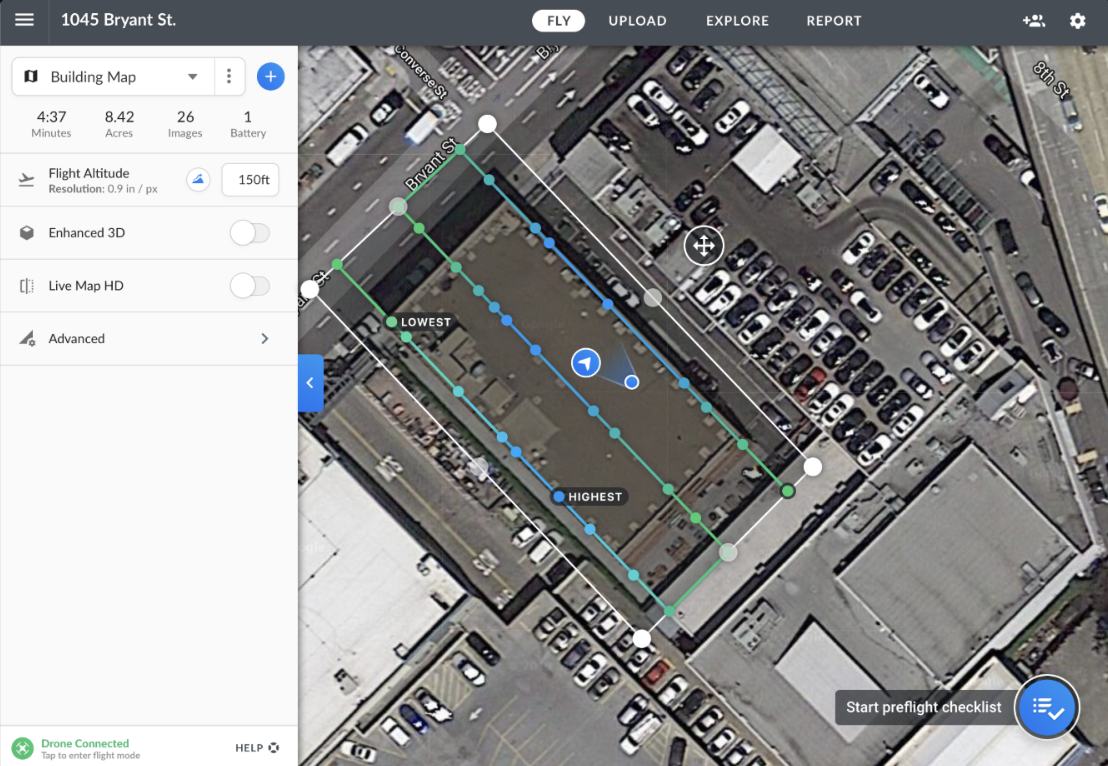 How do we know the Elevation Data?
Terrain Awareness uses Mapbox data sets that are based on NASA SRTM and highly augmented with supplemental data. High-resolution data is available in the USA, Europe, the UK, Australia, New Zealand, Mexico, Norway, and Canada. Other places on Earth use lower-resolution NASA SRTM data. Data sets are often based on stale data, so please do not assume the terrain data will be perfect. Additionally, buildings and structures are less likely to be reflected in the dataset.