DroneDeploy is excited to announce our new media features which will allow you to view the locations of your Video, Photo Progress Reports and Panoramic photos within the context of your map.
Panoramic Flight
Incompatible Drones/cameras: Phantom 3, Inspire 1, Mavic Air, All thermal cameras, All 3rd Party Cameras, DJI Zenmuse X7
Video Flight
Incompatible Drones/cameras: Inspire 1, Phantom 3 Line, Most drones are supported for video both at HD and 4K capture quality. Mavic 2 Pro video format must be set in DJI GO.
Progress Photos
DroneDeploy now supports the creation of Progress Photos using the Walkthrough app on mobile. Available to all trial users, or customers with a 360 walkthrough subscription. Learn more about Photo Reports & Mobile Capture here and our paid subscription plans or start your trial today.
Capture with the DroneDeploy iOS app
You can now plan two additional flight plans: Video and Panorama. iOS only.
Video
Video plans allow you to plan a loop to capture a smooth video of your site. The drone will take off with your preferred settings and execute the mission similarly to how mapping missions on DroneDeploy work today. The video will be stored on the SD card. If you would like to read more about creating a video flight please visit our support document on Video Planning.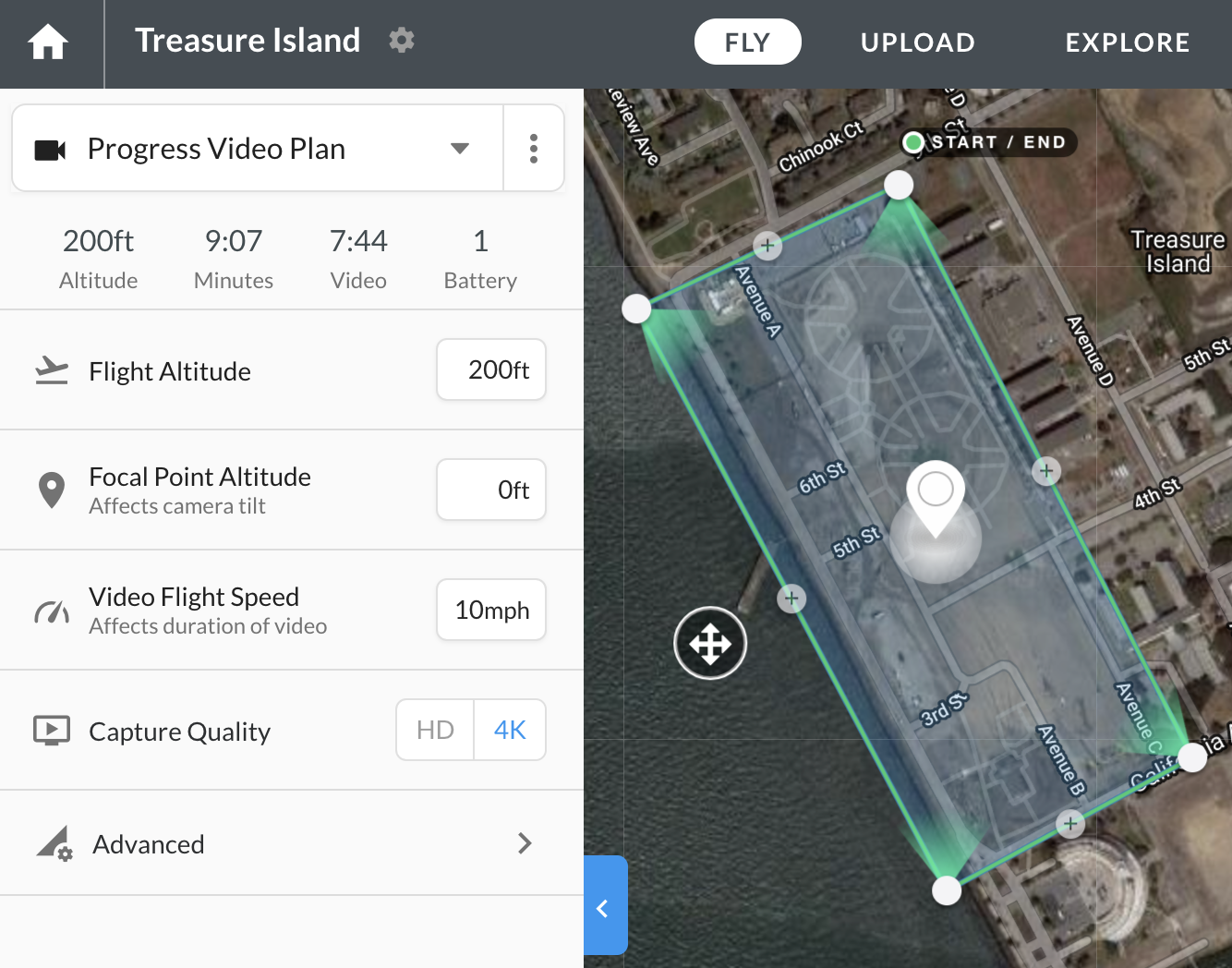 Panorama
Panorama plans allow you to automatically capture all required images to generate a high quality spherical panorama. Upon landing, you will have the option to mobile upload direct from your device, or to upload via desktop. DroneDeploy will then process the raw imagery into a single panorama. If you would like to read more about our panoramas please visit our Planning a Panorama Flight support page.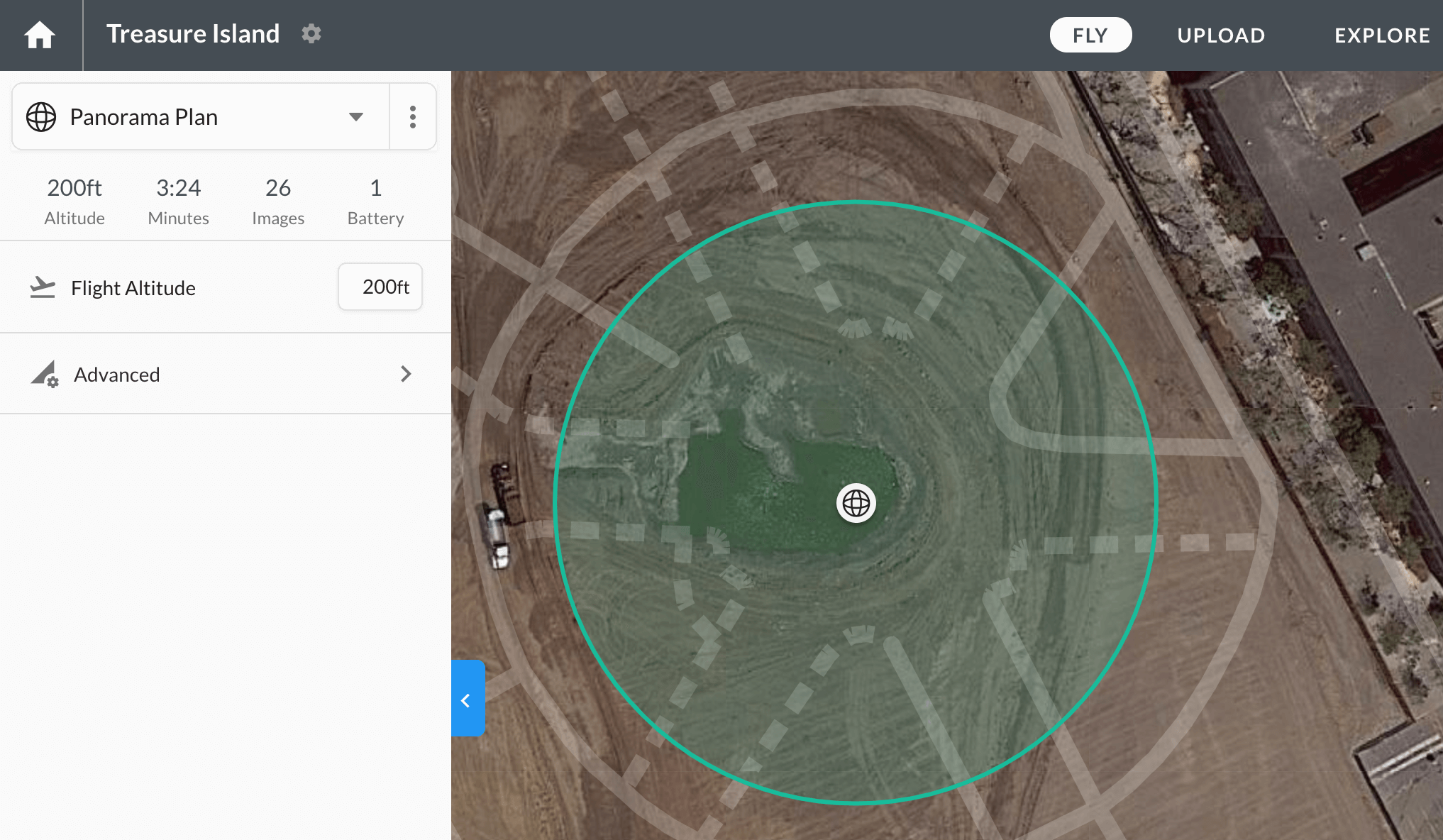 High-Resolution Panoramas
All Panos uploaded to DroneDeploy will be processed at over 130 Megapixels per pano so that you can immerse yourself in every detail. Fast loading speeds allow you to view and interact with 360 panoramas in full resolution on your mobile device.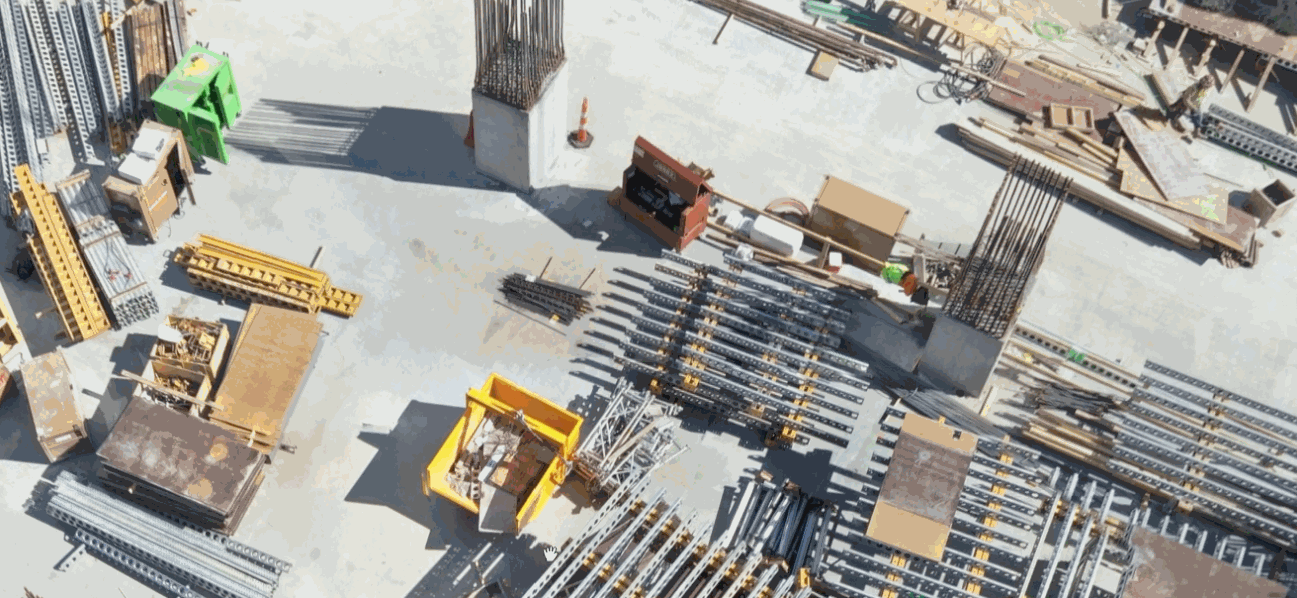 These features are available for all users for capture but uploading and hosting are reserved for our Individual, Advanced, Teams, and Enterprise Plan users.
Upload to DroneDeploy
In addition to Maps and Photos, you can now upload Videos and Panoramas to DroneDeploy. Videos should be uploaded on DroneDeploy.com and will be transcoded to several sizes for optimal streaming per device and internet connection strength. Panos can be uploaded via your mobile device or on DroneDeploy.com. Once the source images are uploaded, we will process the images into a completed panorama to view within DroneDeploy. We'll even add a surprise at the top of the panorama if you happen to look up!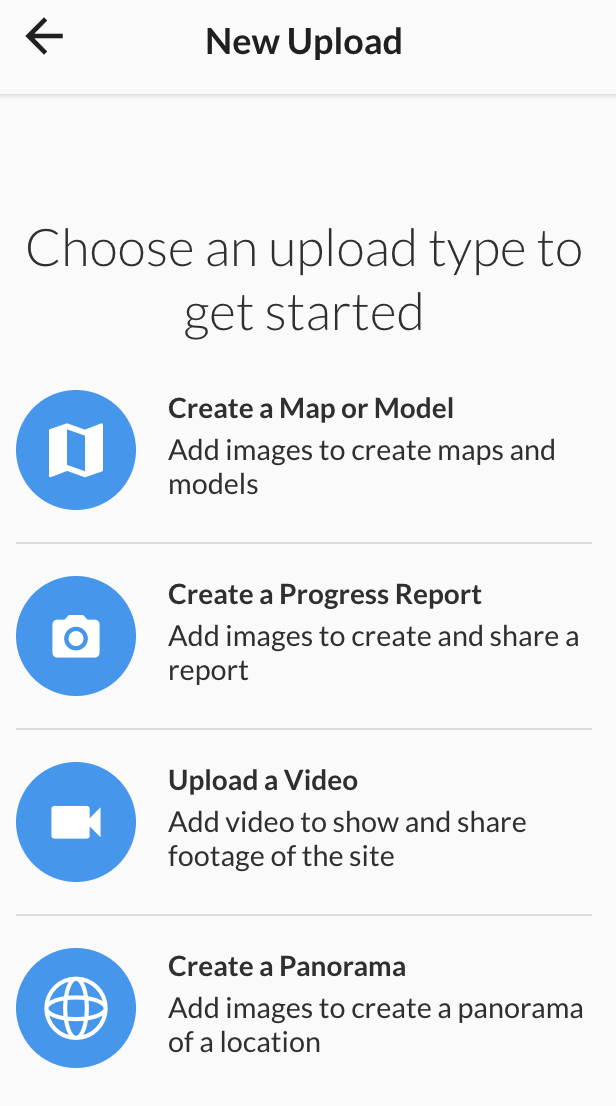 View the Latest Media
When you click to view your project from the dashboard, you'll see the latest drone data. Photos, panoramas, and videos will appear as icons on the map based on their locations.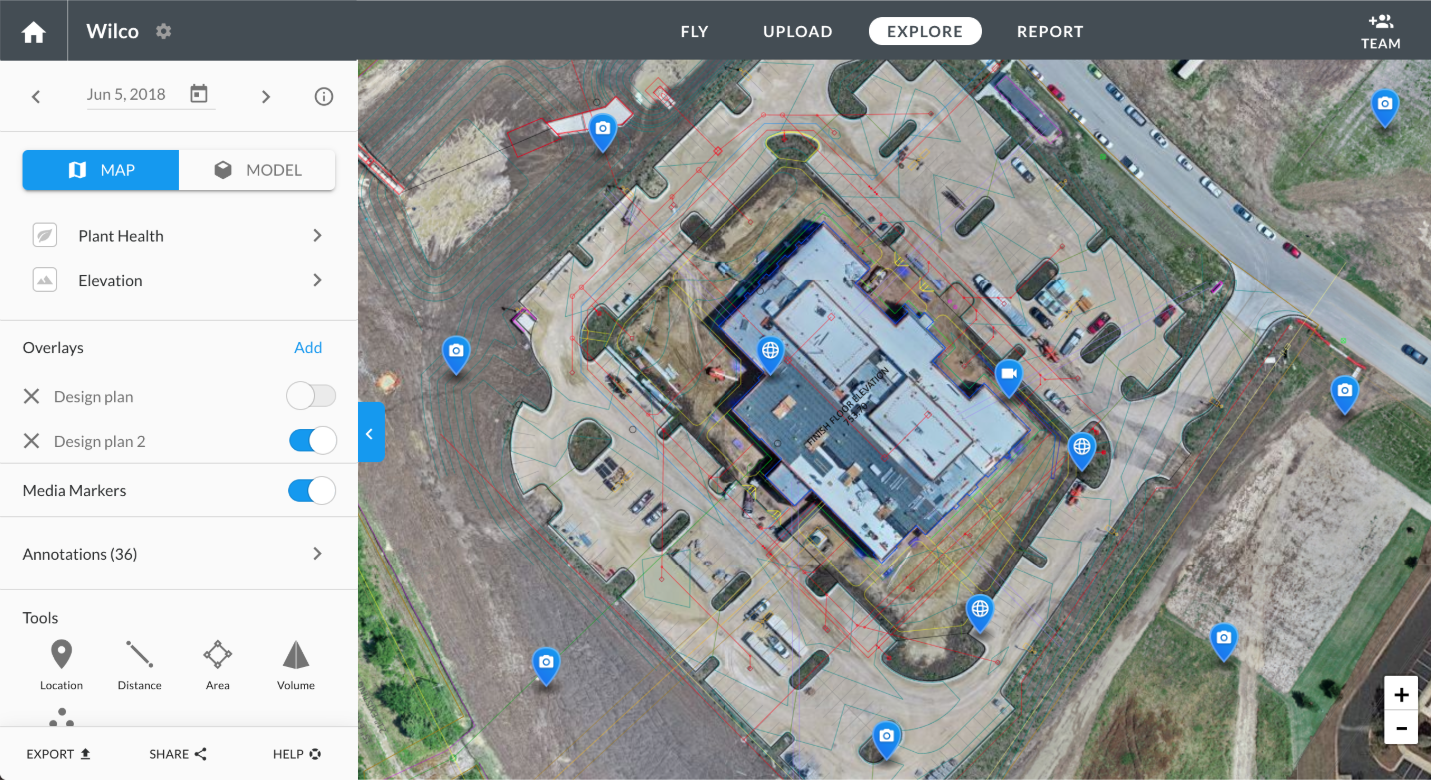 Click the icons to open and view a photo, panorama or video.

What if I don't see/want to delete my Media Marker?
If you have two or more Panoramas at the same location you may not see all the media markers on your map. Also, you may want to delete or move a media marker to a new location. If this is the case, please reach out to Support.
Support@dronedeploy.com.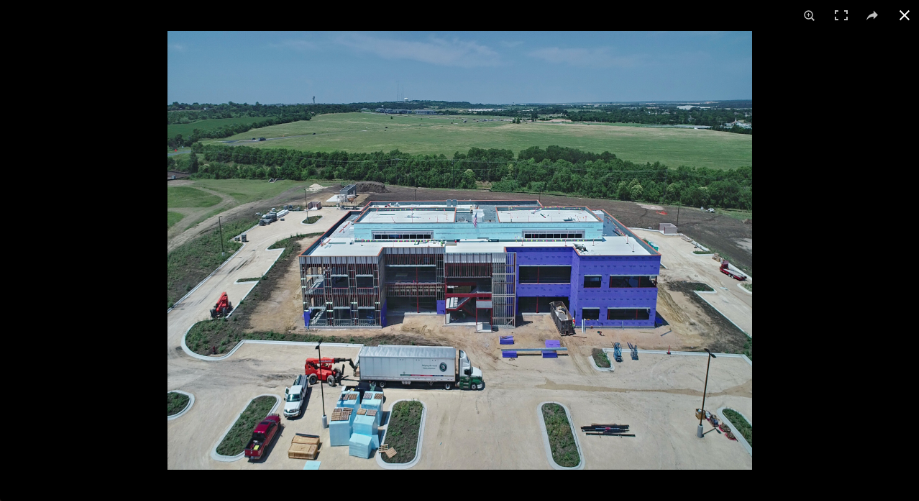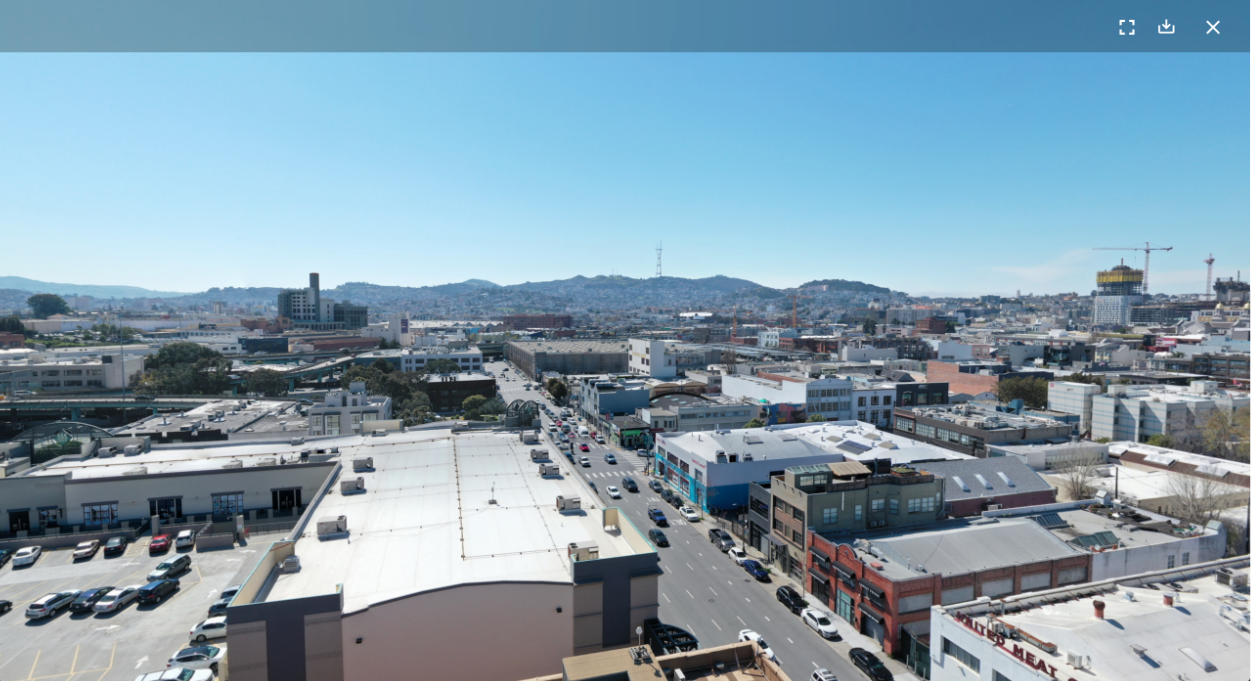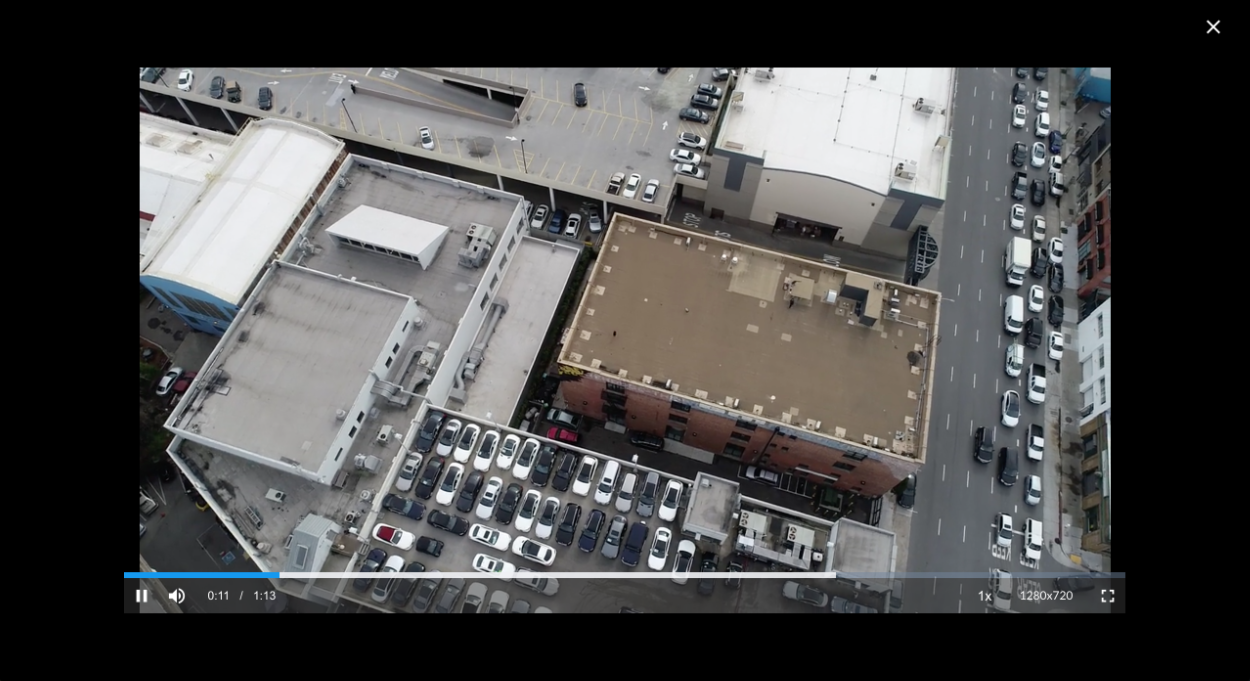 Use the calendar drop-down or the forward and next arrows to explore the visual history of your project.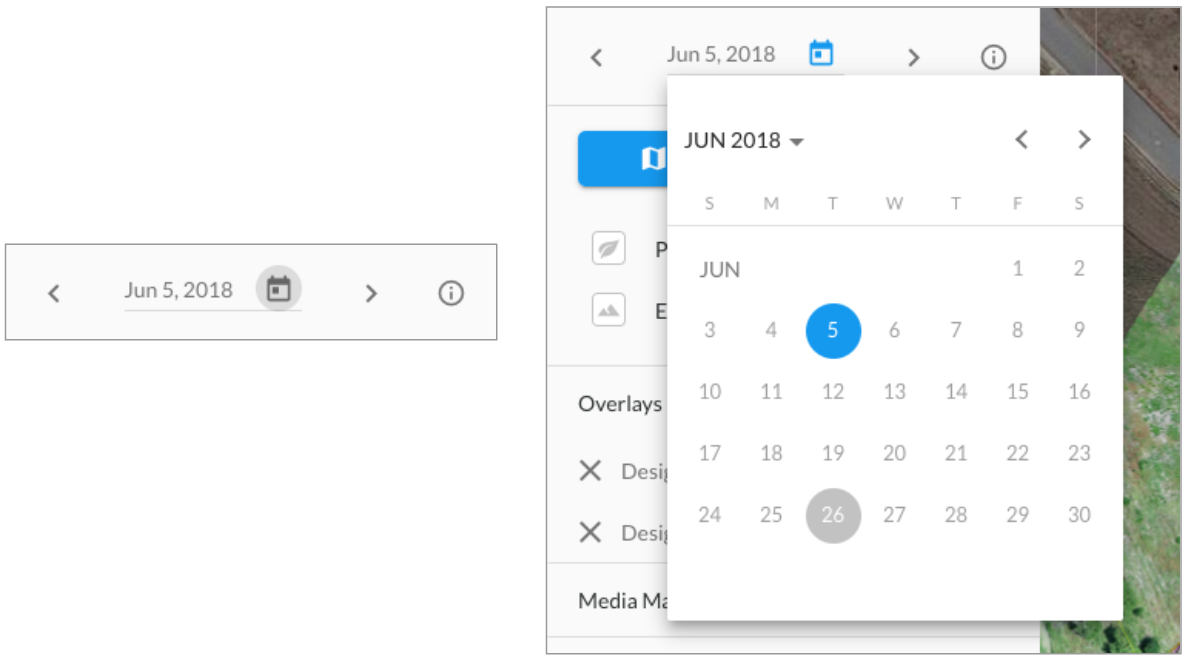 When you view a date where there are photos, panoramas or videos but no drone map, icons will appear on top of the satellite map.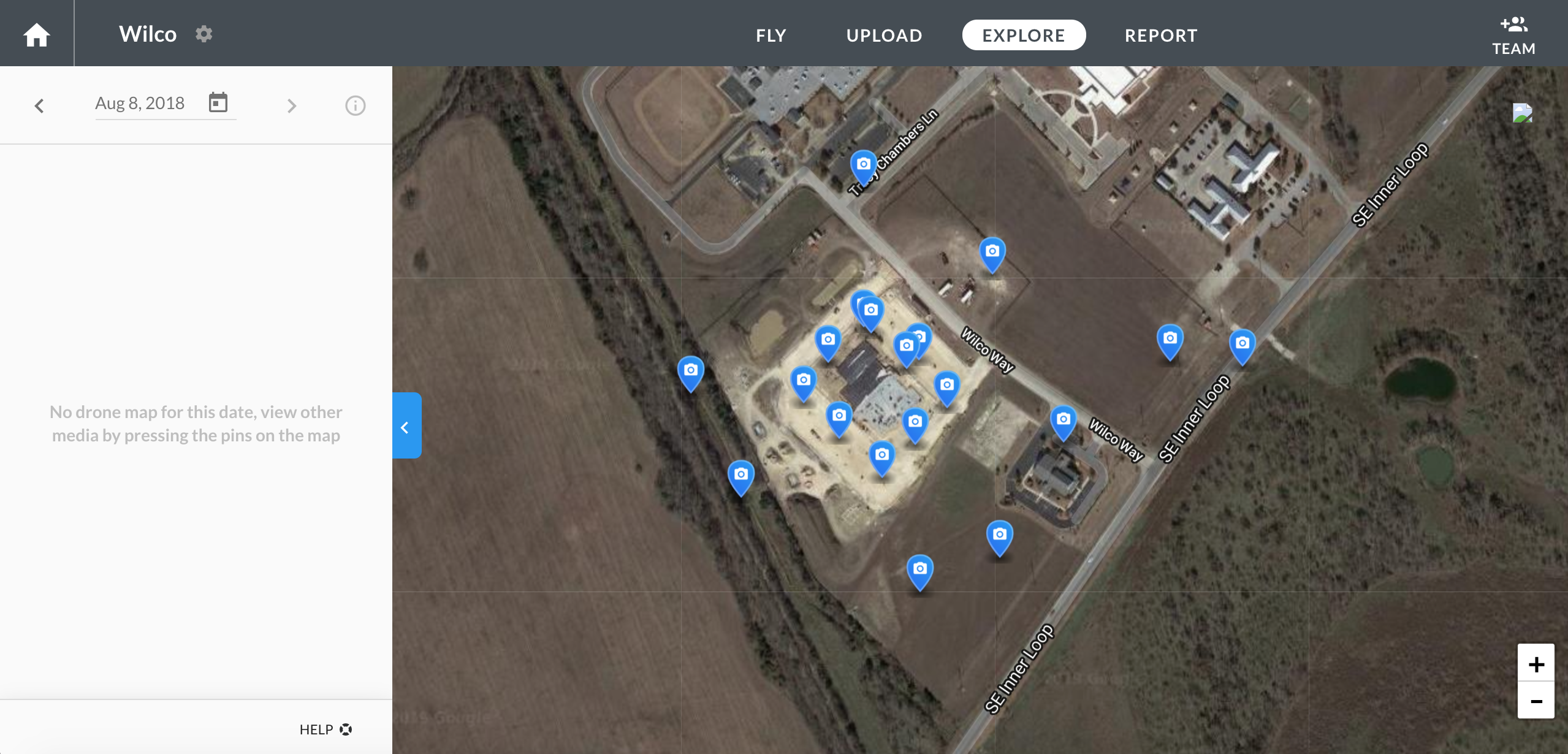 Share a Visual Record of Your Project
Share a visual record of your project to keep your team connected with the latest information to help reduce risk and keep your project on schedule.
While you can share a link to a progress photo report or share a link to an individual panorama (coming soon), the best way to share all of the latest maps and media for your project is to add members to your project team.

Enter the email address of the person you want to add to your project team. A new project team member will receive an email inviting them to the project.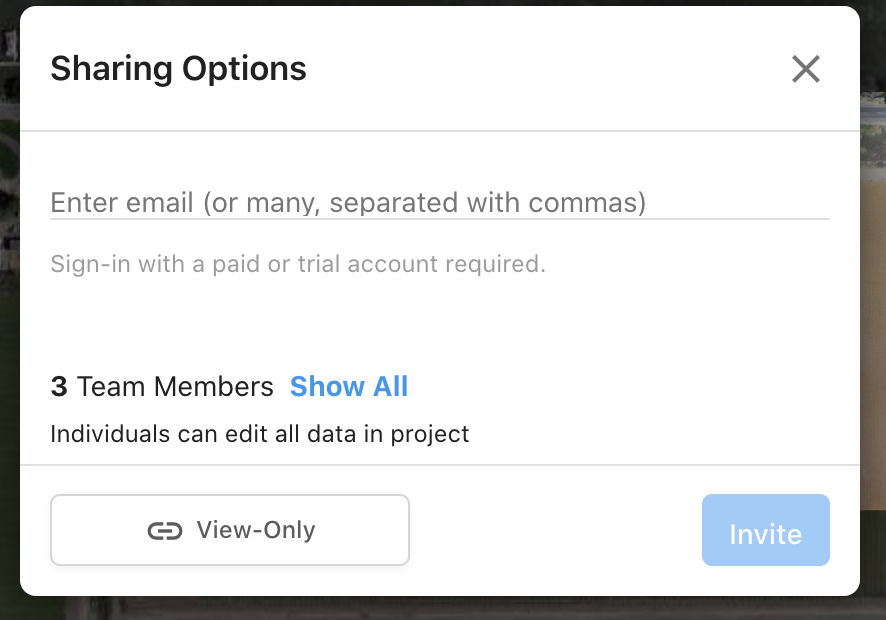 When they log in to DroneDeploy, they will be able to see the project on their dashboard and click on it to explore a complete visual history of the project, including all maps, photos, panoramas, and videos. They will also receive email notifications whenever there is a new map added to the project.
Share Individual Photos
DroneDeploy users can share a single progress photo, pano, or single WalkThrough frame. This gives users a simple way to share specific photos with clients, owners, and colleagues.
How to Share a Progress/Pano/WalkThrough Photo
1. Open the photo you want to share.
2. In the toolbar at the top right, click the Share icon.
3. You now have a shareable link. Users with the shared link can view the photo as well as the photo's location on a minimap.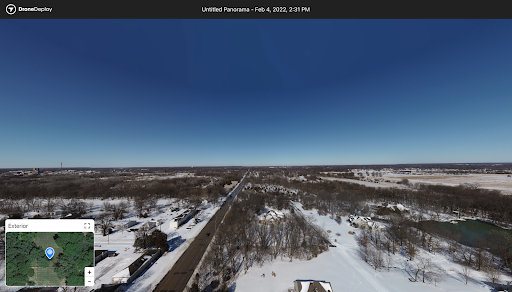 Share an Individual Panorama
You can share a link to an individual panorama that someone can view without needing to log in to DroneDeploy. To do this, open the panorama, click the share link in the top right corner to copy the link, and then share it with whomever you like.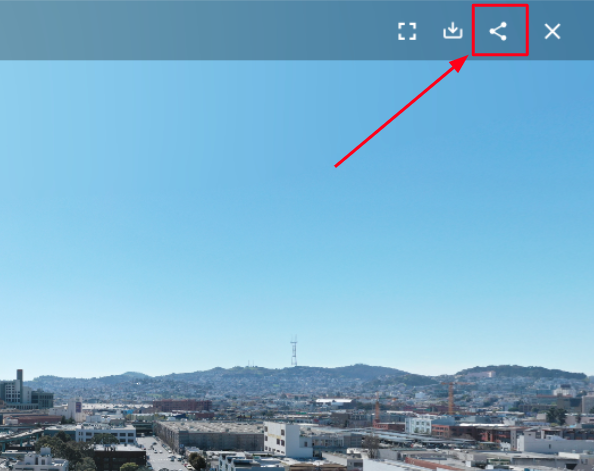 Delete Media
If you uploaded poor-quality imagery or uploaded to the wrong project, you may want to delete some of the photos, videos, or panoramas. You can do this by opening each asset you want to delete, clicking the trashcan icon, and confirming that you want to delete it. If you delete all photos from a progress photo report, the report will also be deleted. If you delete all assets from a particular date, that date will no longer appear in the date selector.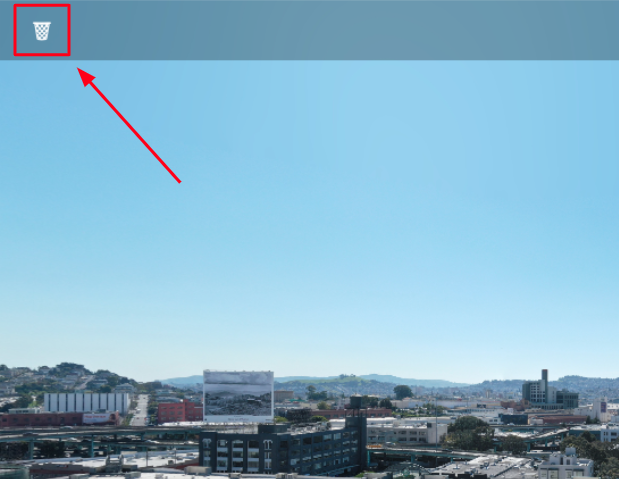 Only asset owners and administrators can delete items. If you are not the person who uploaded the asset and you are not an administrator, you will not see the option to delete it. If you see something that needs to be deleted, please reach out to your administrator for assistance.
Expandable Minimap
The new updated Expandable Minimap allows you to now expand and collapse the minimap on the media viewer pages in order to get more context out of your project and nearby media without leaving the viewer experience.

Expandable Minimap
Progress Media Minimap
The minimap has now been added to Progress Photos, Progress Videos, Preprocessed Panos, and Regular Panos on their respective media viewer and Progress Report viewer.
Navigable Media Markers on Minimap
With the minimap added to all progress media viewers, we've also added routable progress media markers to the minimap in order to allow you to move to nearby media points without leaving the media viewer and losing context.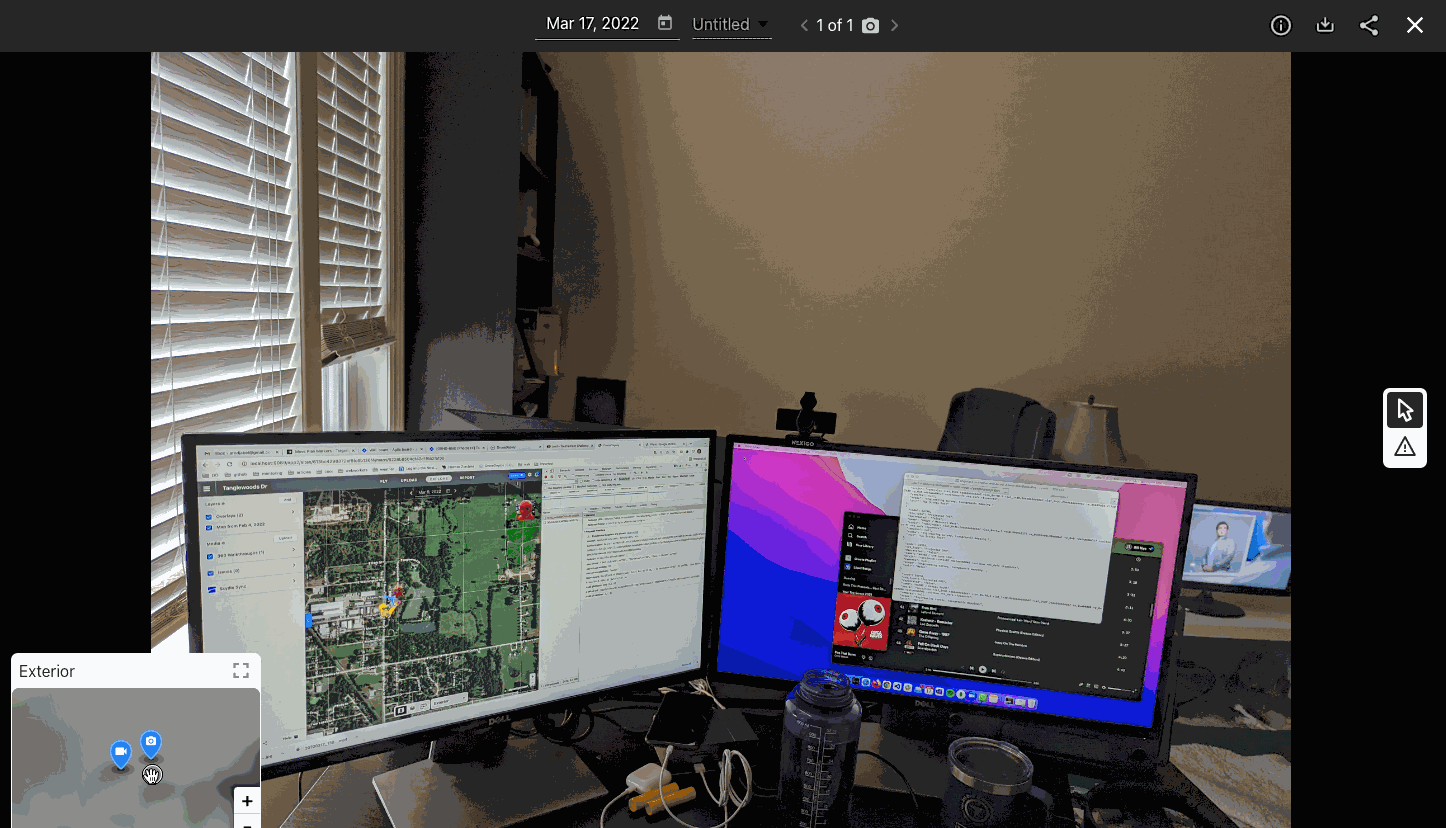 Navigable Media Markers on Minimap
Unified Media Viewer Top Bar
To make the media viewer experience more consistent, we've updated the top bar to have a more consistent layout and actions across all viewers.
We've also added the plan date to the top bar in order to retain context about the media that is currently being viewed.