Flatten unwanted elements in the Digital Terrain Model (DTM) using the Terrain Edit tool!
Currently in BETA and on a percentage rollout.
Advanced, Teams, and Enterprise customers can now utilize the Terrain Edit tool to manually clean up any 3D element you do not want to be measured within the DTM.
Please reach out to support@dronedeploy.com if you would like to enable this feature and are on one of the plans listed above.
Description:
You now have the ability to flatten unwanted 3D artifacts from your map for absolute ground truth when measuring cut/fill data and volumetric reporting.
What types of artifacts can be removed from the DTM using this tool?
Artifacts such as job site trailers, equipment, conveyor systems, trees, buildings, vegetation, vehicles, and even water anomalies can be flattened with the Terrain Edits tool.
Who has access during BETA?
Enterprise and Advanced customers only
How does it work?
1. Navigate to the Terrain Edit tool within the Annotation sidebar on the right-hand side of the project EXPLORE tab
2. Use the Terrain Edit tool to outline the artifact you would like to remove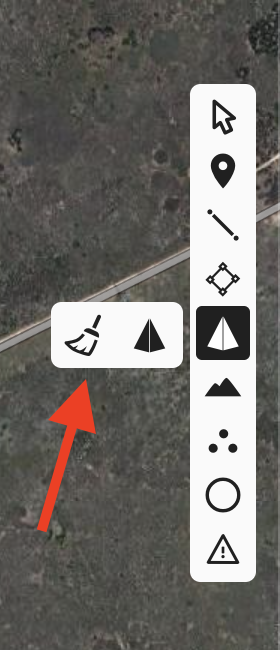 3. Once outlined the artifact will flatten and a Terrain Edit Annotation will appear on the left-side panel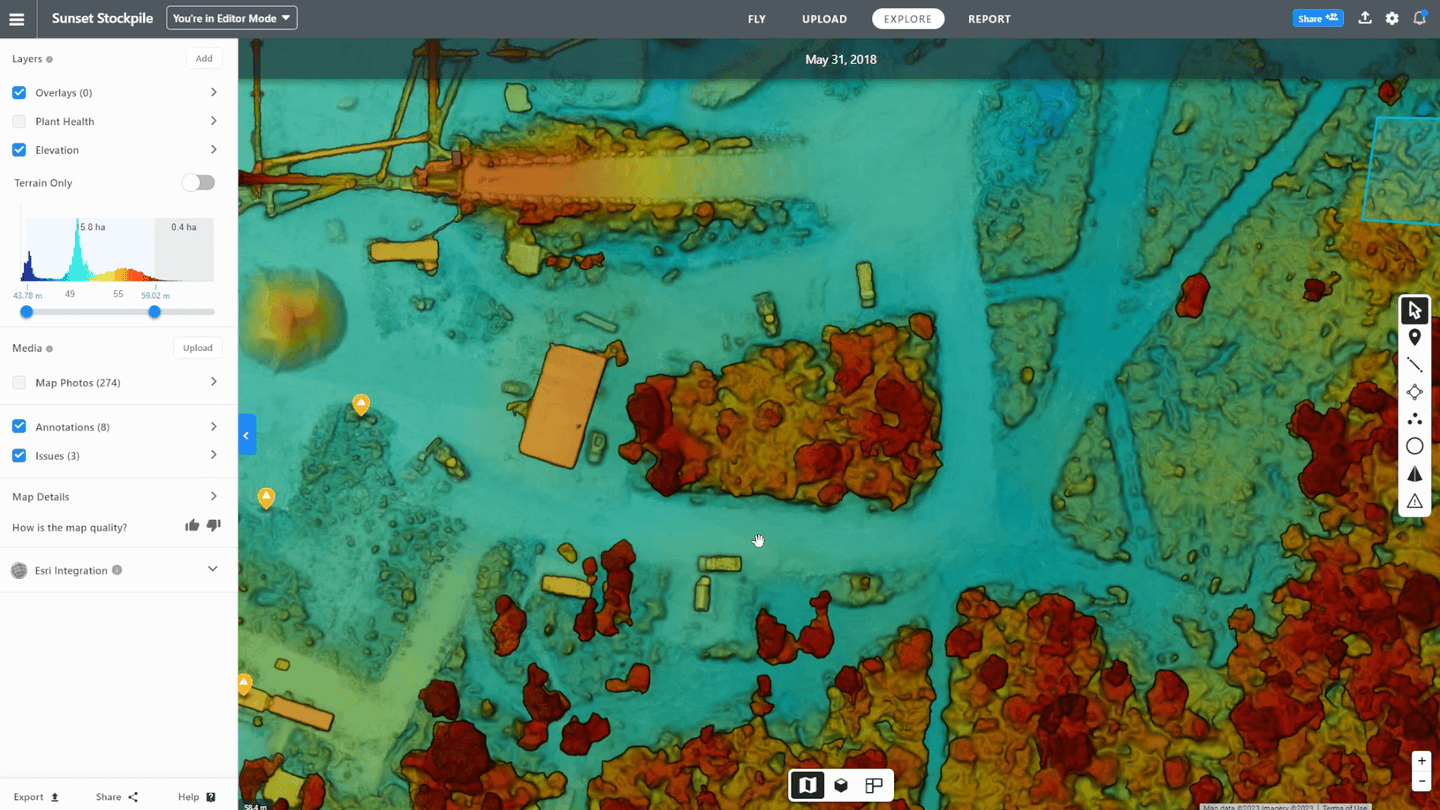 4. You can rename this annotation, select a color, and even delete the annotation which will revert the artifact to its original state.
BETA Limitations
Exporting data with the terrain edits is not possible for point cloud exports only. DEM exports will reflect the edits when exported.
Only available for Enterprise and Advanced customers
FAQs
Do my terrain edits transfer over when I use the Copy Annotation tool?
Yes! If you copy your annotations from one map to another the terrain edits made on the original annotation will stay consistent between maps.