Most issues related to flying with the DroneDeploy mobile app are due to incompatible firmware. Below is a guide to checking your firmware and compatibility.
Here, we will be explaining how to:
Make sure you have the newest version of DroneDeploy
Currently, this is V.2.0.11
Checking firmware
DJI GO app
The DJI GO app is very helpful for working through any issues in the DroneDeploy app (though please do keep in mind they cannot be open on your mobile device at the same time). Follow the steps below to check your firmware version.
Step 1: Turn on your system
Turn on your aircraft and remote control, and then connect to the DJI GO app via USB.
Step 2: Enter Camera View
Once you're in Camera view, you will see the menu button in the upper right. That button is shown inside a red box in the figure below.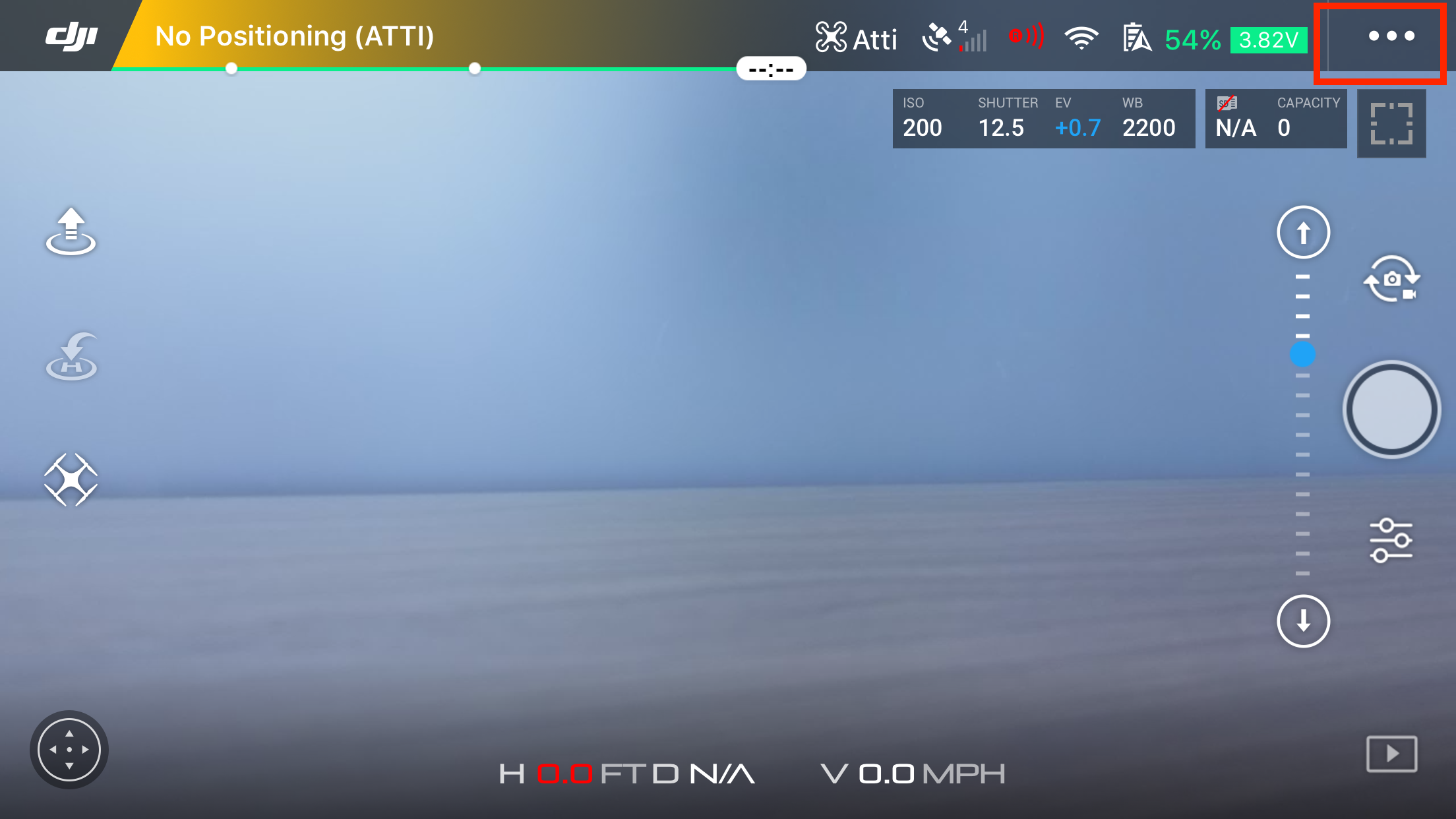 Step 3: Choose more options
Click the ellipsis icon in the bottom left of the screen.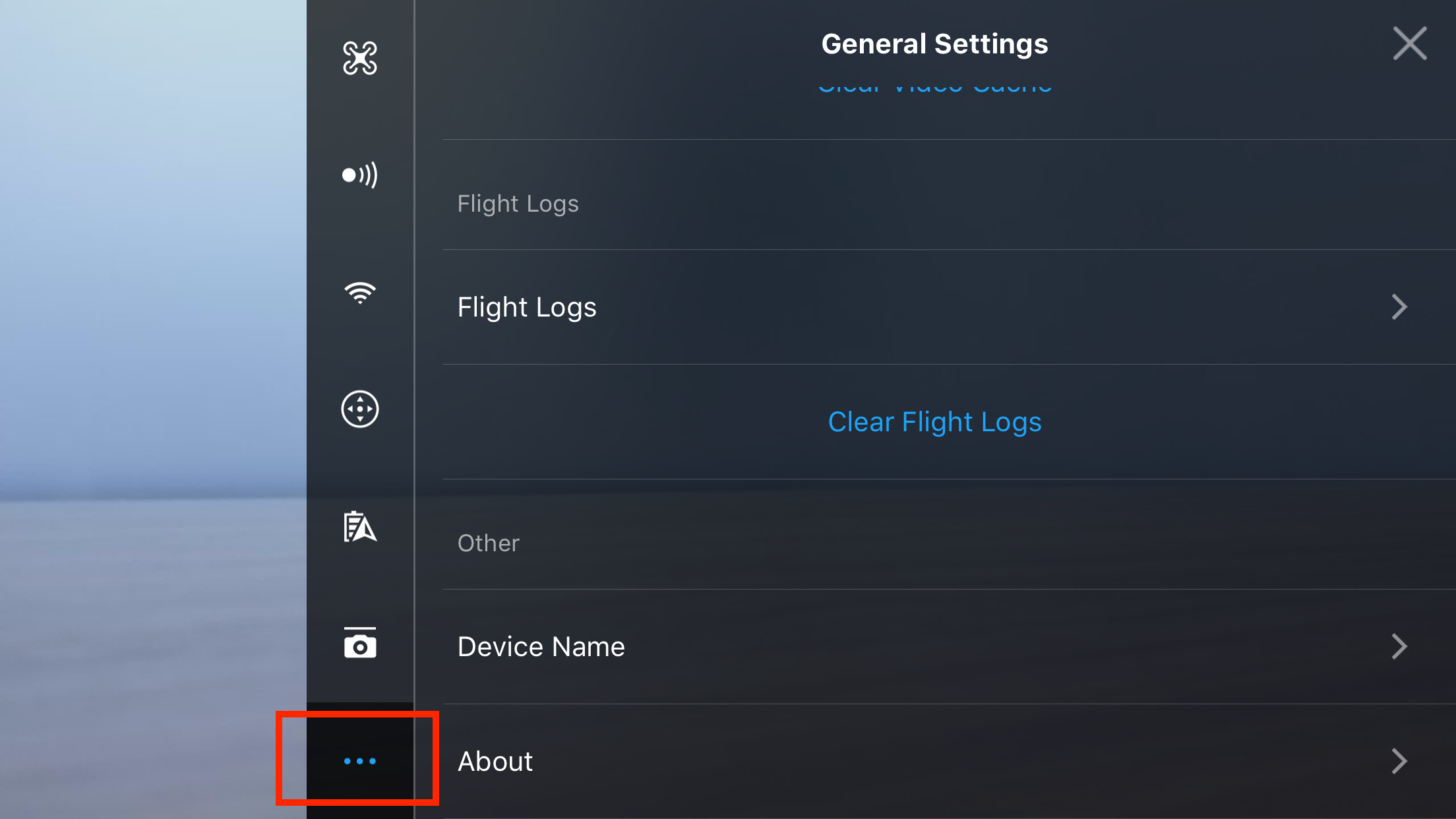 Step 4: Scroll down to "About"
Choose "About" at the bottom to get more information.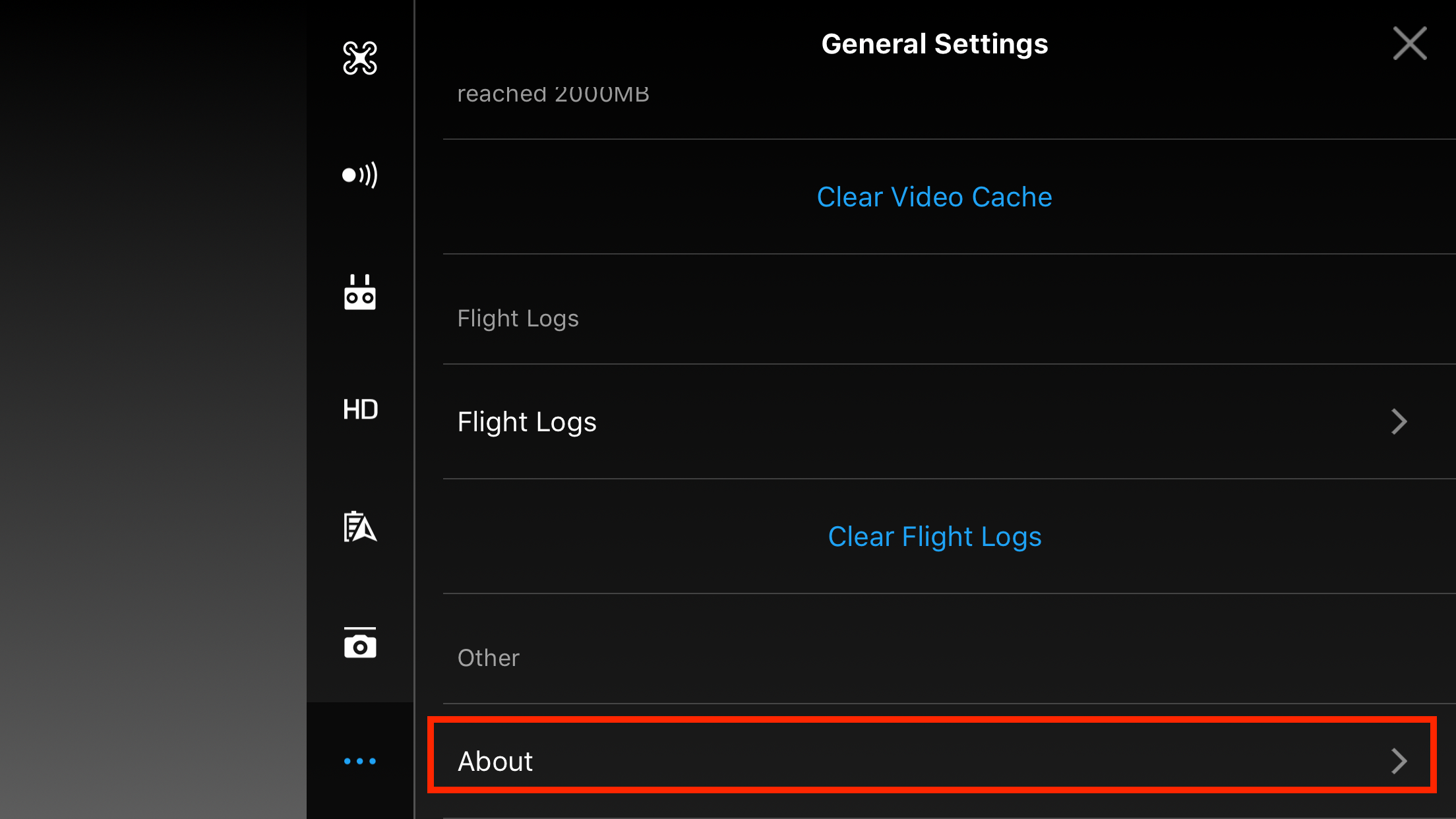 Step 5: Check version
The firmware versions of your setup will be listed as shown below.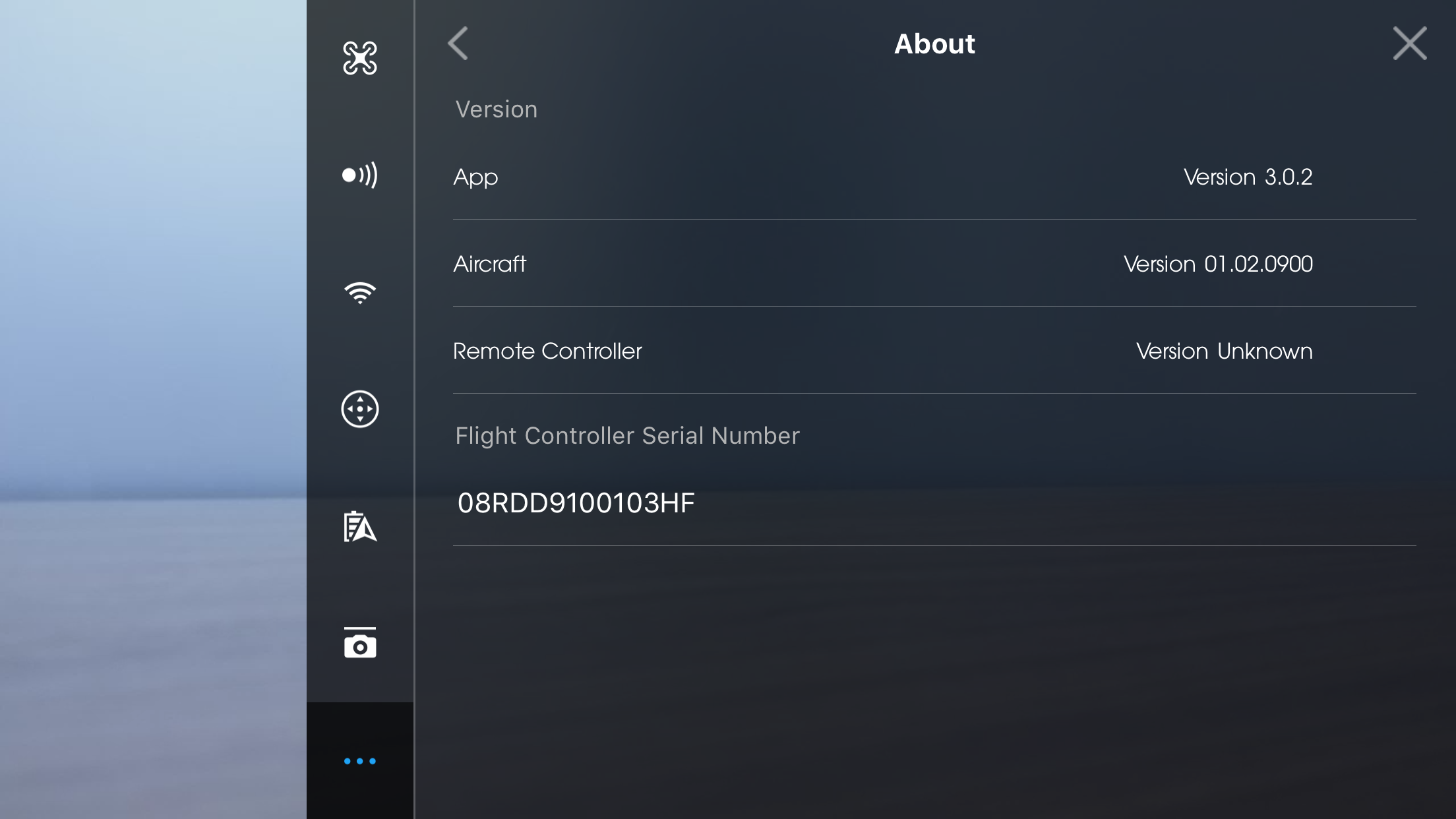 Check with DJI for the latest firmware version
Check with DJI to see the latest firmware available for your drone:
If the most recent firmware version number matches the one found on your setup, you're all set. If a newer version is available, please update your firmware before continuing to use DroneDeploy.
Updating firmware
[See here](http://support.dronedeploy.com/docs/upgrading-firmware-on-phantom-3-inspire-1-beta-v112) for step by step instructions on updating firmware on your aircraft.