Welcome to DroneDeploy! This is a document to help you get set up and fly with the DroneDeploy app for flight automation. Please take a look at our Supported Drones and Supported Devices articles for information on compatibility with your aircraft and operating system.
Check compatibility with your DJI drone and your mobile device
Please
see here
for a complete list of supported drones. Please
see here
for a complete list of supported mobile devices.
1. Check that your mobile device OS and DroneDeploy and DJI Apps are fully Updated
First, please check for iOS or Android updates for your mobile device.
Then, please check the App Store or the Google Play store for updates to DroneDeploy and DJI. We would recommend that you turn on automatic updates.
2. At Home, Check Drone Firmware in the DJI App
To use DroneDeploy, you must upgrade to the latest firmware for your aircraft and make sure your plane is fully calibrated. Uncalibrated hardware and out-of-date firmware are the two most common issues that prevent people from flying or cause unexpected behavior.
Please check for updates before you leave home. Checking for updates in the field is a recipe for waiting too long for a download or flying with out-of-date firmware.
How to check firmware
Connect your controller and drone to your mobile device and open the DJI App. The first screen shown will also load firmware updates as it first searches for those updates. Please enter your drone if there are no pending firmware updates, and make sure that the aircraft status is
'Normal - Ready (GPS).'
(You can also check out additional information on updating firmware using the appropriate DJI App and the link here.)
3. In the Field, Confirm Flight Readiness
At this point, you've confirmed that your drone is updated, and you're now out in the field at your takeoff point.
You're set to fly with DroneDeploy after 'Ready to Go - GPS' status in DJI
Just make sure to hard-quit the DJI App before opening up DroneDeploy!
Before opening up DroneDeploy, we highly recommend opening up the DJI App first to ensure that the compass and IMU do not need to be recalibrated (travel can cause these instruments to become uncalibrated) and that you have ample satellite coverage before takeoff.
Manually Fly to Check the Altitude of your Highest Obstacle
Obstacle Avoidance is not 100% safe proof and cannot be relied upon to avoid crashing into objects. It is essential to plan your mission with altitude at the top of your mind. Before opening up DroneDeploy, you can use the DJI App to fly to the highest obstacle in your mission area and take note of its altitude. We recommend flying a minimum of 50 feet higher than the highest obstacle within your mission area.
4. In-Flight Safety Precautions
You are always in control
When flying with DroneDeploy, you'll be prompted to switch to:
P mode for Phantom 4 series
P mode for Mavic Pro
"Normal" for Mavic Air, Air 2/2S, M3E, M3T
F mode for Inspire series
If at any point you are feeling uncomfortable, take manual control of the drone:
Switch to S mode for the Phantom 4 series
Switch to S mode for Mavic Pro
Switch to P mode for the Inspire series
Switch to "Sport" for Mavic Air 2/2S, M3E, M3T
Or initiate a Return to Landing using the remote controller or home button on the app.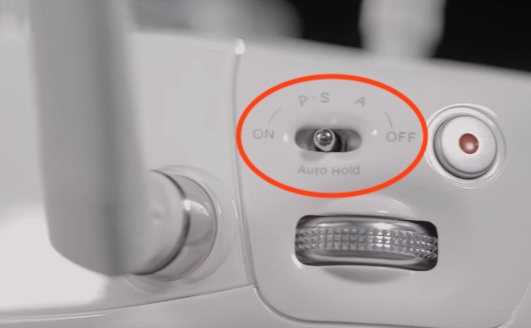 5. Help Promote a Strong Signal between Drone and Controller
Distance, physical barriers (a big building, a hill, a tree), and electromagnetic interference (such as power lines, reinforced concrete, or large metal objects) are the most common reasons your drone can disconnect from the controller's signal.
To help avoid this, we recommend:
Taking off from the high point of the map. A vantage point has a good chance of the signal propagating strongly throughout the area.
Take off as centered within the area as possible
Avoid sources of interference; examples given above
Avoid flight plans that take the drone out of the line of sight
Walk with the drone if necessary if the flight plan must take the drone out of your line of sight
Adjust flight direction and flight shape, especially near the specific problem area.
Stay within the advertised range of the drone.
No Fly Zones/Restricted Areas
DJI's NFZ unlocking SDK could be more reliable and buggy. Mapping in and around an NFZ, even with proper authorization, may not work. You can read more about it
here
.
Using the app
Where to from here?
After you've flown, your images can be uploaded for processing via an automatic Mobile Upload (if available) or can be added to the existing map or a fresh map by following the How to Process Datasets article for instructions to upload images from your SD card to your DroneDeploy dashboard. Processing of images is a feature only reserved for our paid users on our Lite, Individual, Advanced, Teams, or Enterprise subscriptions.