Photo Reports Are Available On Desktop and Mobile!
Photo Reports are available to all trial users and paid customers. Learn more about our
paid subscription
plans or start your
trial
today.
Mobile Capture Photo Reports
DroneDeploy now supports the creation of Photo Reports using the Walkthrough app on mobile. Available to all trial users, or customers with a 360 walkthrough subscription. Learn more about Photo Reports & Mobile Capture here and our paid subscription plans or start your trial today.
1. Open Your Photo Report
Shortly after uploading your progress photos, either wirelessly or on desktop, you can find the progress photo report within a Project by navigating to the Report section at the top of your screen and then clicking the View option.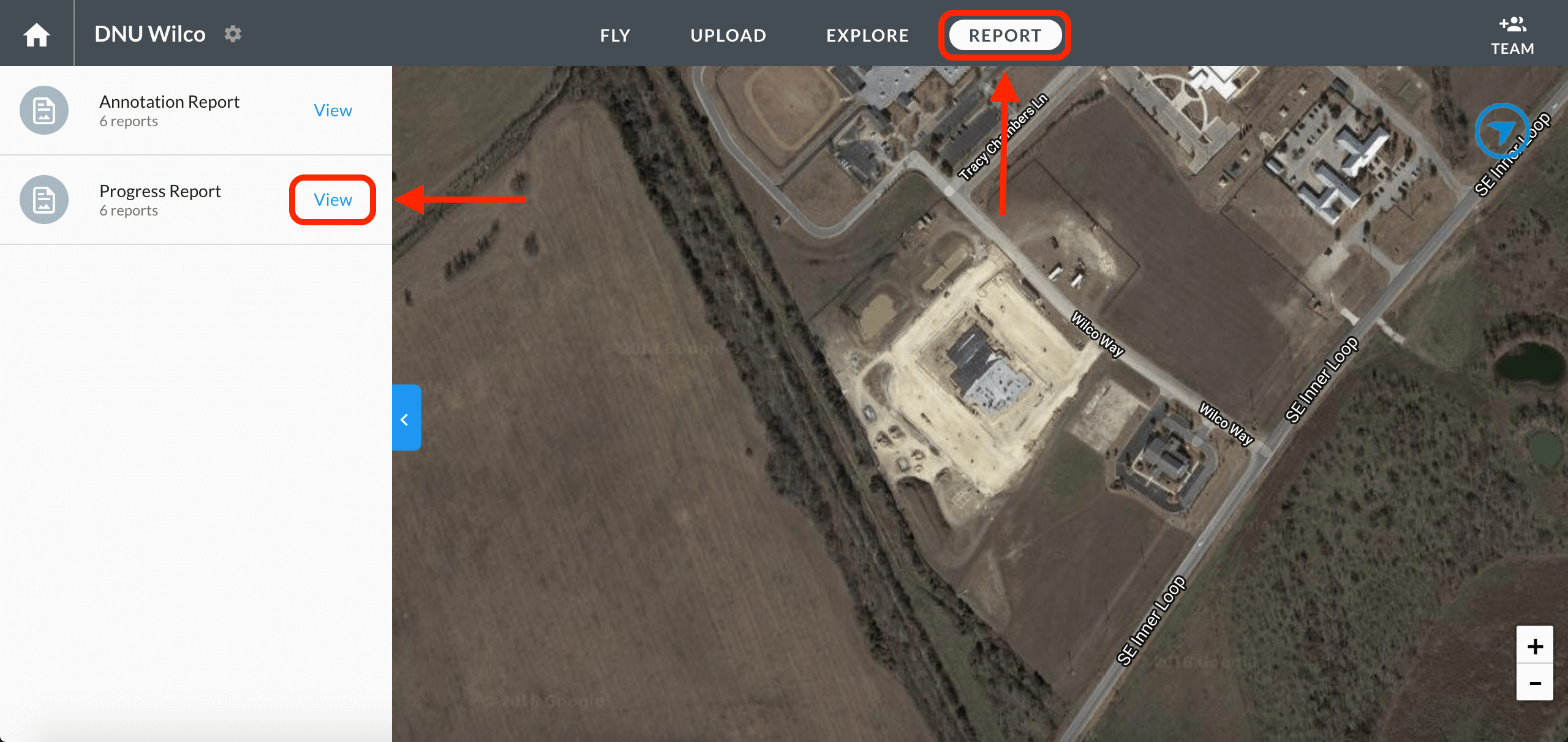 2. Customize Your Report
Edit the report title, report description, and photo captions to customize your report. Edits are automatically saved when you click out of the text box or when you press the tab key on your keyboard. If you have an Individual, Advanced, Teams, or Enterprise account, your company logo will appear in the top right corner of your report. More information on uploading your company logo to your DroneDeploy account here.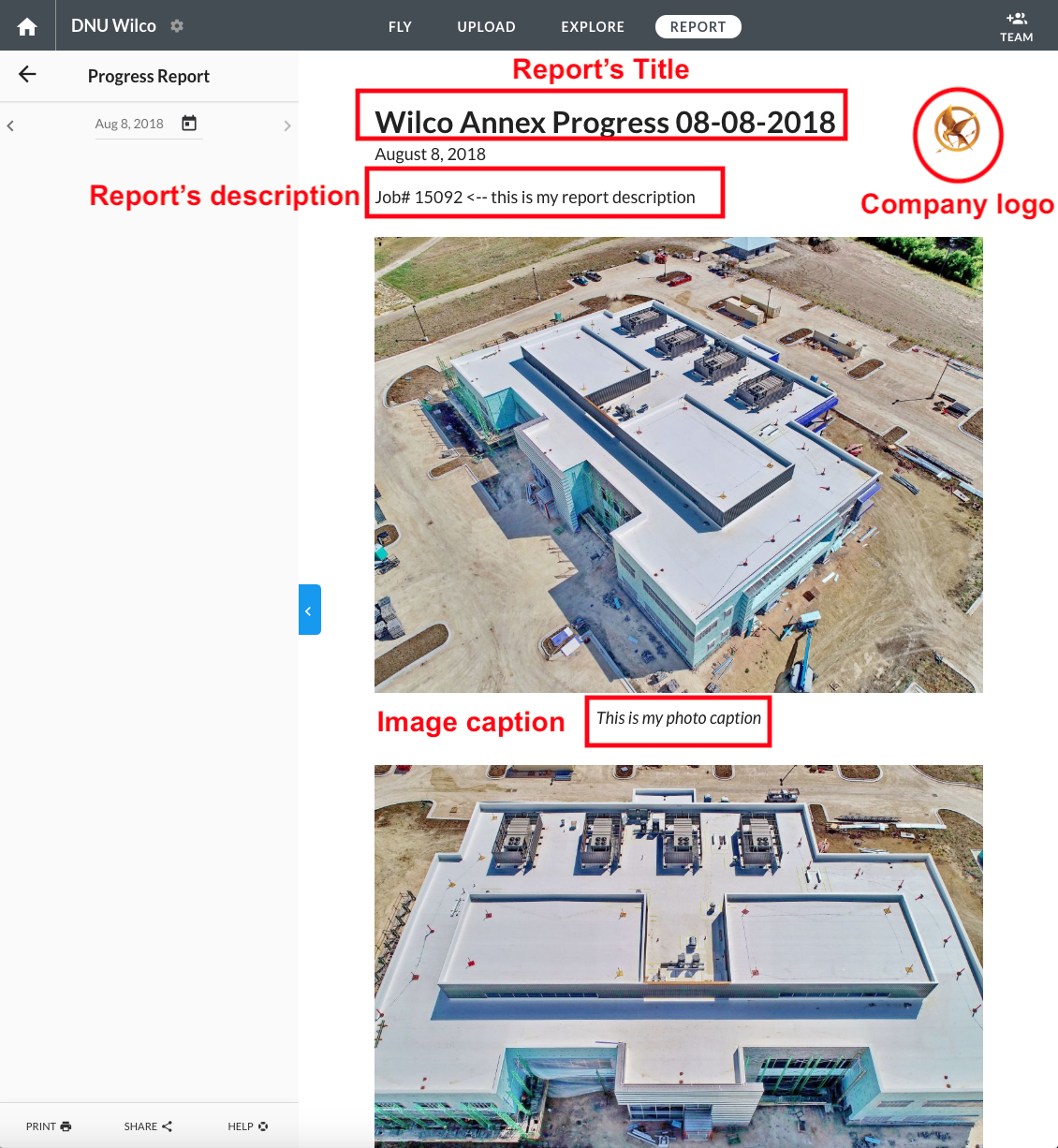 Should you need to change the image order, simply click into the image and use the blue directional buttons to move the image in the order you would like.
3. Share Or Print Your Report
Click the Share icon to copy a share link to your clipboard. This creates a public share link that anyone can view, even if they do not have a DroneDeploy account.
Click the Print icon to send the progress photo report to your printer.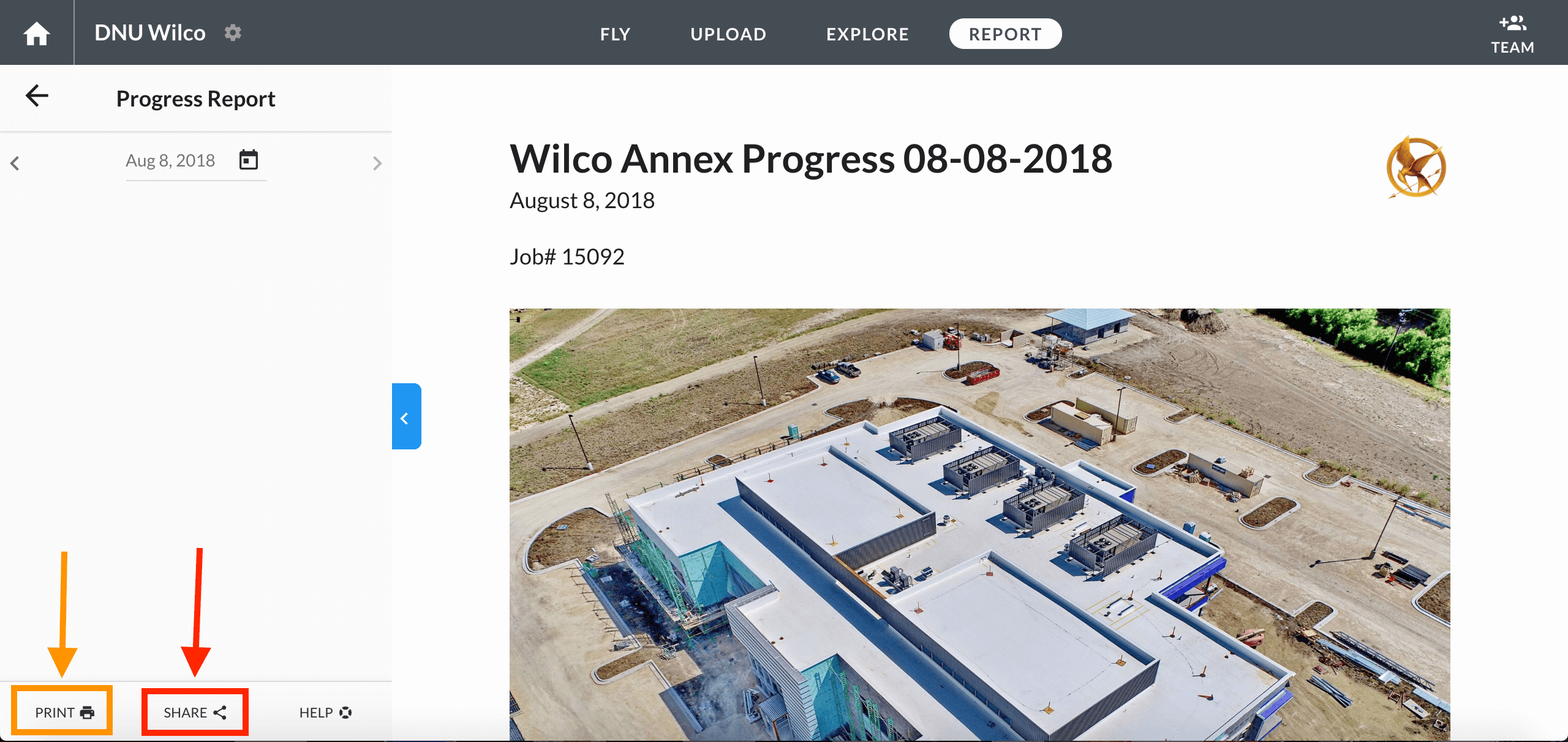 You can also select Save as PDF in the print menu to download your report as a PDF file.