You are able to add GCPs to an already-processed map by following the instructions below.
Navigate to the Explore Tab of the map. Then click "Map Details" located on the left side panel.
1. From Map Details select "Add More Images":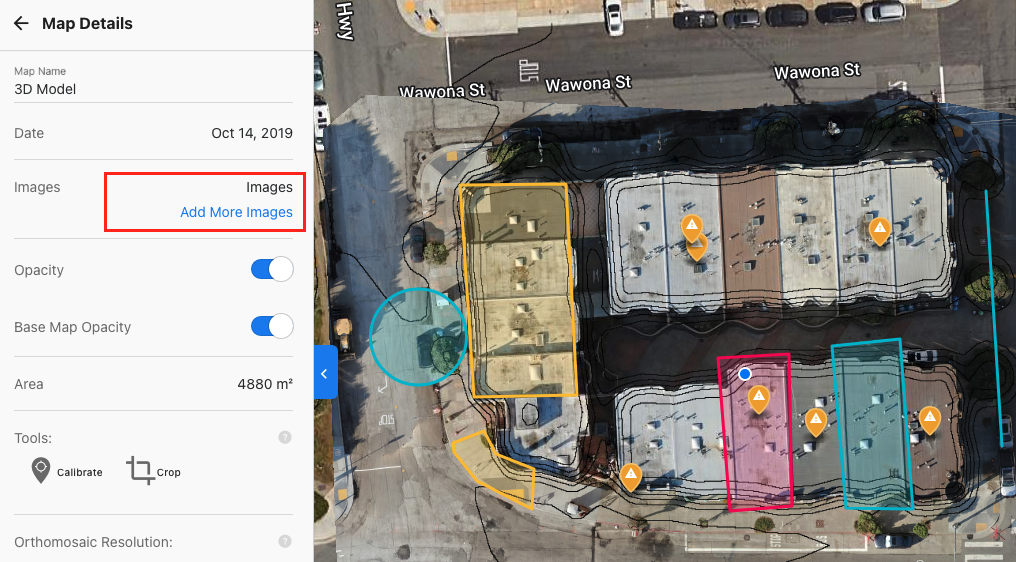 2. Then, please wait a few moments for the "Continue to Processing" link to appear. Please note, it can take up to 10 seconds for this option to load. Once loaded, click the link: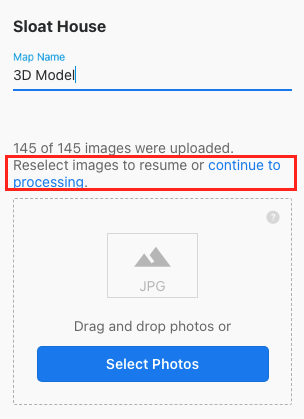 3. From here click on "Ground Control Points" in order to add your .csv, EPSG code.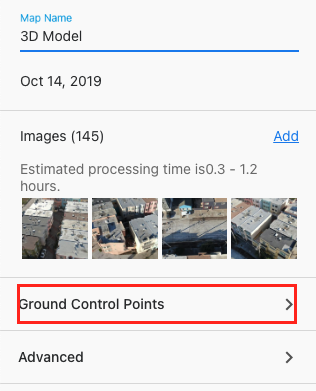 4. Follow the onscreen steps, then click Add GCPs

5. **IMPORTANT** Make sure you click Start Processing: