Now you can easily organize, search, and navigate to all of your projects - more efficiently than ever.
How to Navigate our Project Interface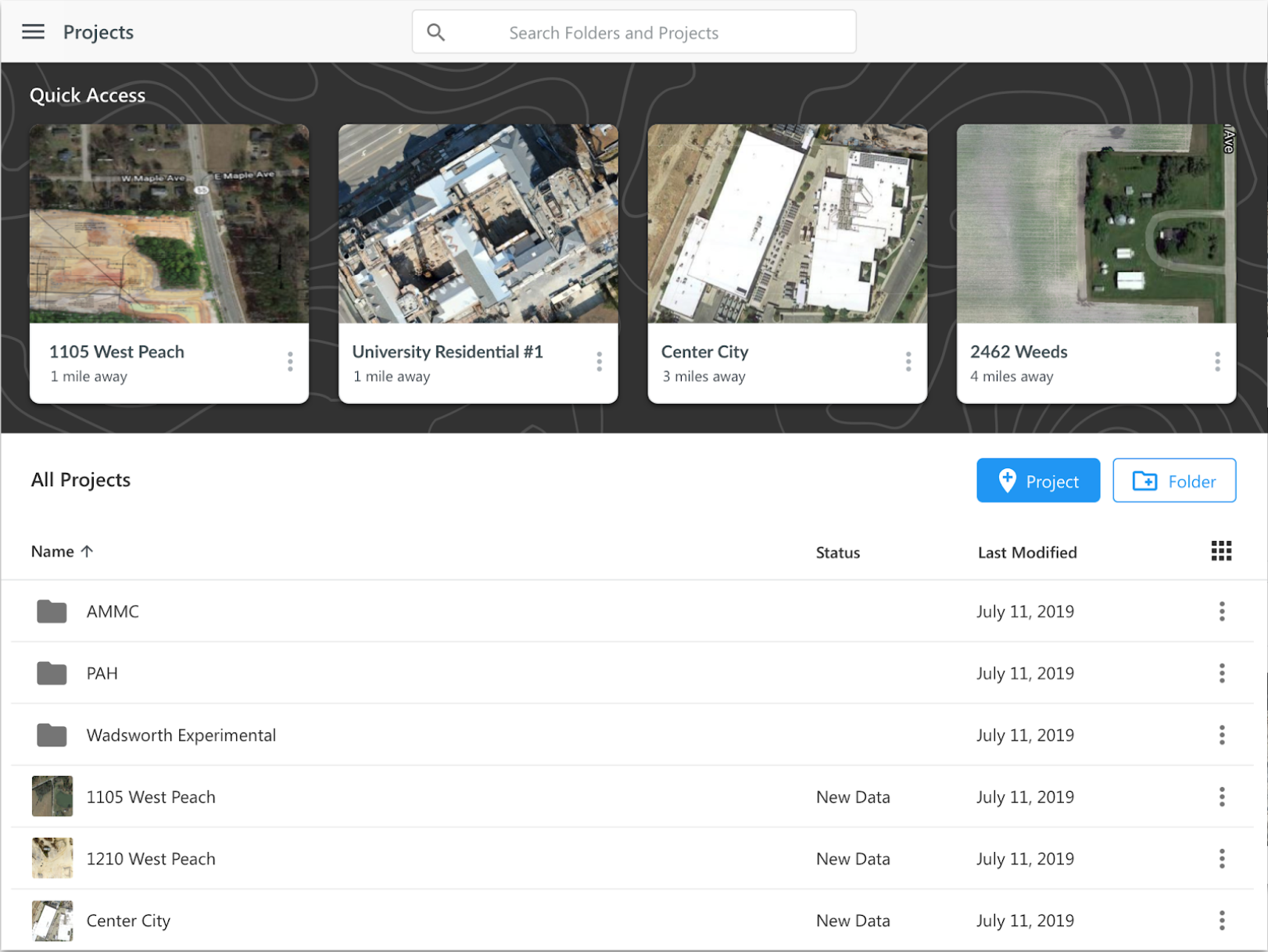 Quick Access
At the office
Quick Access is going to provide you with projects you have most recently worked on. This allows you to easily navigate between your most relevant maps.
In the field
Quick Access uses Location Services to pull up the closest project to you, saving pilots time and energy finding the flight plan. Now you can show up to the job, open up DroneDeploy and easily access the flight plan you need.
For your Organization
Administrators can now easily organize, search, and navigate to all of their company's projects to match the layout of their shared drives.


Owners and admins have the ability to toggle between personal projects, and org-wide projects.

Search Your Data
With the new dashboard, comes a powerful search feature. Search by project name or folder name to easily find the data you need.

Switching to List View
If you'd like to see your projects in a list format, click the icon in the top right corner of your dashboard.
With list view, you can see your project organized by name, status, and date last modified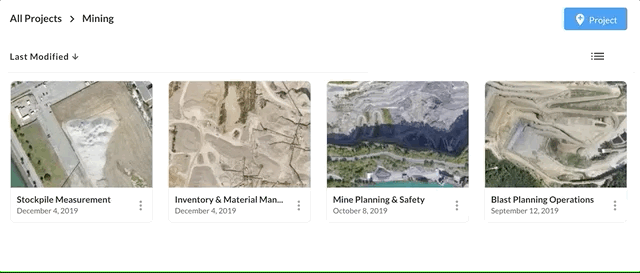 Map View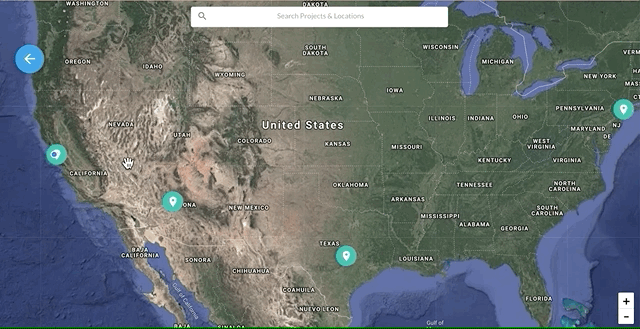 Organizing Your Data
From the new dashboard, easily organize your maps and data. Select the three dots to reveal your options. For Projects, you can easily fly, upload and share right from your main screen!