Enhanced Project Information: Gain Insights at a Glance
We are thrilled to introduce an exciting new user interface that provides project users, especially project coordinators, and administrators, with quick and convenient access to essential project information. With the enhanced project information, you can now effortlessly stay up-to-date with the latest developments and gain valuable insights into your projects' status.
Project Interface Key Benefits
We understand that project coordinators, superintendents, project managers, and administrators, among others, require immediate access to key project details. With enhanced project information, you can now enjoy the following benefits:
Captures Overview: Stay informed about the number of captures associated with each project. Easily track the progress of data collection and get a comprehensive view of the project's aerial data.
Last Capture Date: With just a glance, find out the date of the last capture for each project. This valuable information helps you keep track of the project's latest data updates.
Ground Captures Check: Identify whether a project has ground captures through Walkthrough or StructureSite. This feature enables you to quickly determine the availability of on-site imagery for enhanced project analysis.
Project Sorting Options: Take control of project sorting based on least/most recent captures. Choose your preferred sorting order to focus on the projects that require immediate attention.
Folder Contents Preview: Gain a deeper understanding of your project organization with the ability to view the contents of a folder. See the total number of subfolders and projects contained within, streamlining your project management process.
How does it work?
The Grid & List View variations are designed to optimize the way you interact with your projects, offering a range of benefits that enhance your project management experience:
Grid View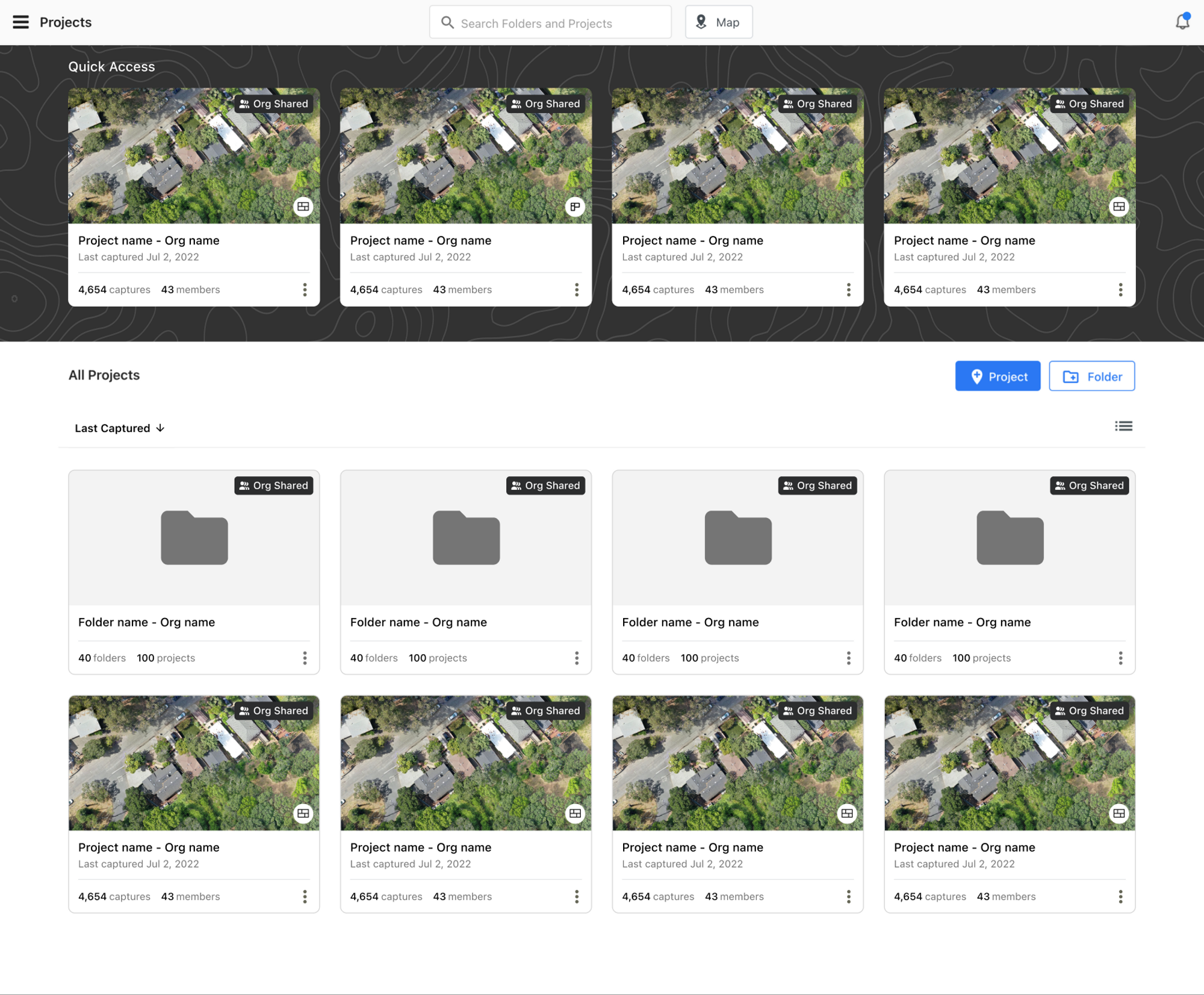 List View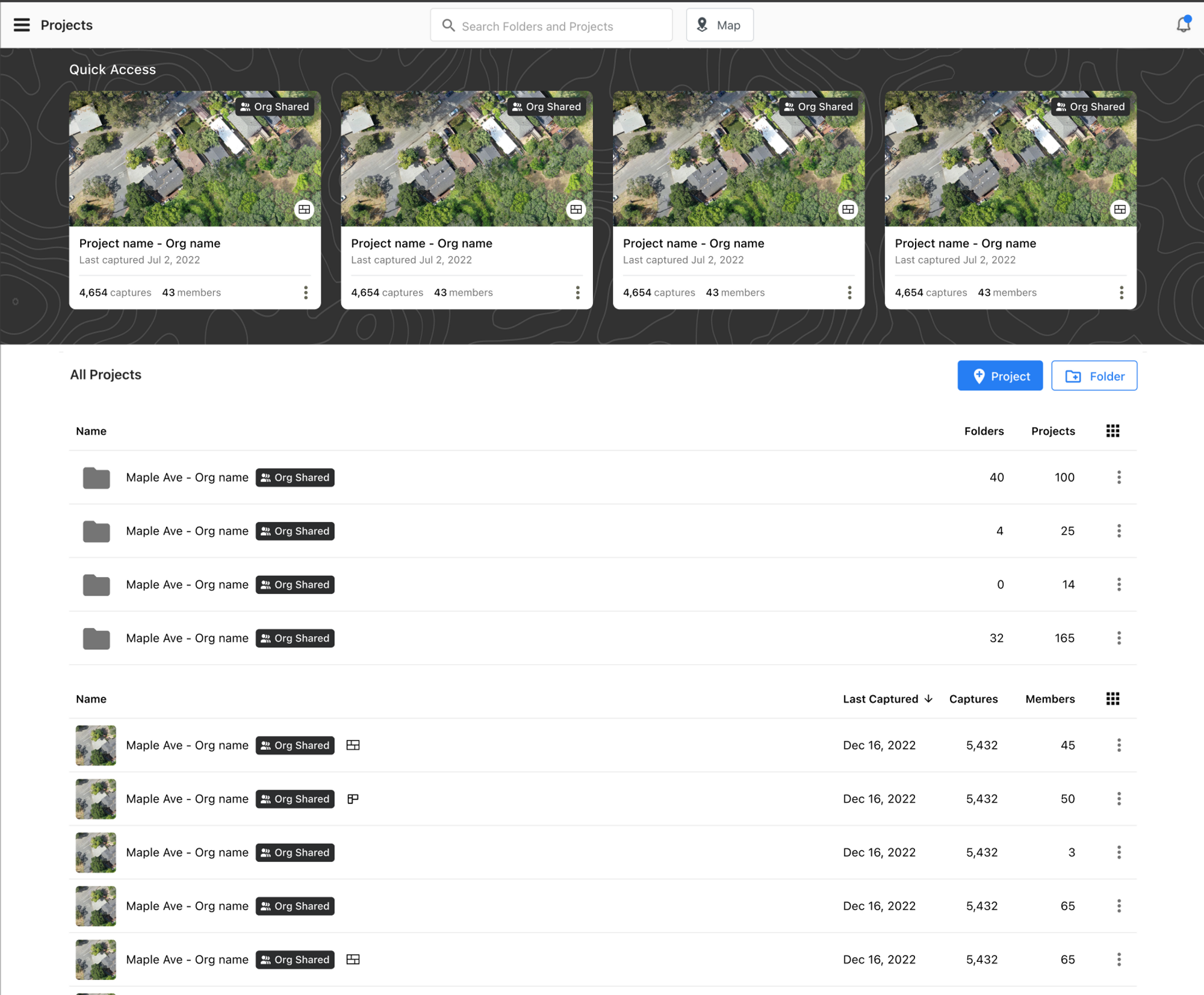 The Project Card
Here, you can view the total number of captures, members, and the last capture date.
You can also check if interior capture is enabled. If your project is linked to StructionSite, the StructionSite logo will be shown. If you are using Walkthrough, the interior logo will be shown.
The Folder Card
Here, you can see the number of sub-folders and projects contained within the folder.

Quick Access
At the office
Quick Access is going to provide you with projects you have most recently worked on. This allows you to easily navigate between your most relevant maps.
In the field
Quick Access uses Location Services to pull up the closest project to you, saving pilots time and energy finding the flight plan. Now you can show up to the job, open up DroneDeploy and easily access the flight plan you need.
For your Organization
Administrators can now easily organize, search, and navigate to all of their company's projects to match the layout of their shared drives.


Owners and admins have the ability to toggle between personal projects and org-wide projects.

Creating a Project and Folder
Create a new project or folder right from the dashboard. Search for a project location either by name, address, or coordinates.

Search Your Data
With the new dashboard, comes a powerful search feature. Search by project name or folder name to easily find the data you need.

Switching to List View
If you'd like to see your projects in a list format, click the icon in the top right corner of your dashboard.
With list view, you can see your project organized by name, status, and date last modified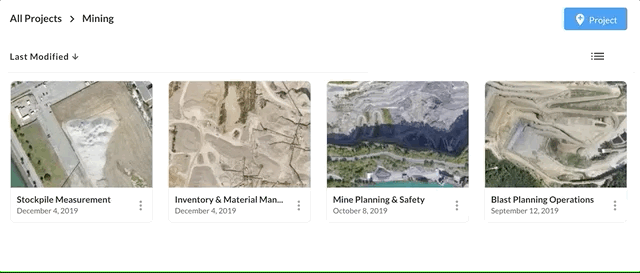 Map View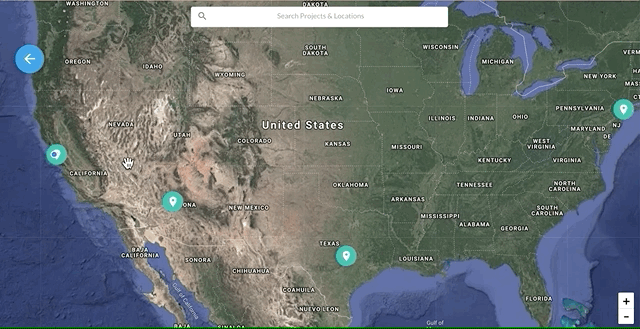 Organizing Your Data
From the new dashboard, easily organize your maps and data. Select the three dots to reveal your options. For Projects, you can easily fly, upload and share right from your main screen!