Learn how to remove a member from your organization as an admin!
Removing a member from your organization will downgrade their account to our free "Explorer" plan. They will no longer have the advanced annotation or analysis features nor will they be able process and export map data.
Any maps they made while a member of the organization will be transferred to the organization owner. They will no longer see any maps owned by your organization.
The removed member will then be able to buy their own DroneDeploy subscription plan if they wish.
To do this, please go to 'Settings' and click on the 'Manage' button for your organization.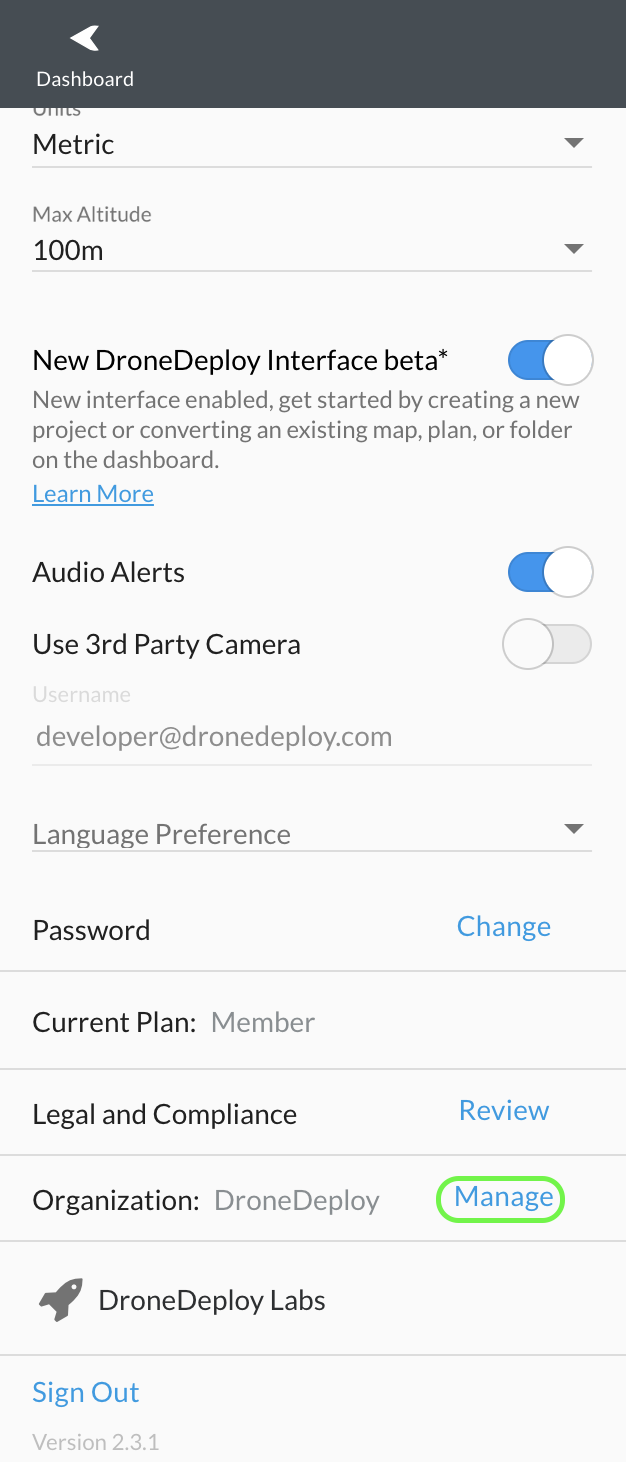 Click on the 'Users' Section

Usernames will be shown on the left (hidden on this document). The 'Remove' button is on the right hand side of each row.