Users can now request any type of access from their account admins. For example, if viewers can request edit access or edit access can request a coordinator.
How do I know what access I currently have?
There is a tag at the top left of any project to signify what current access level you have.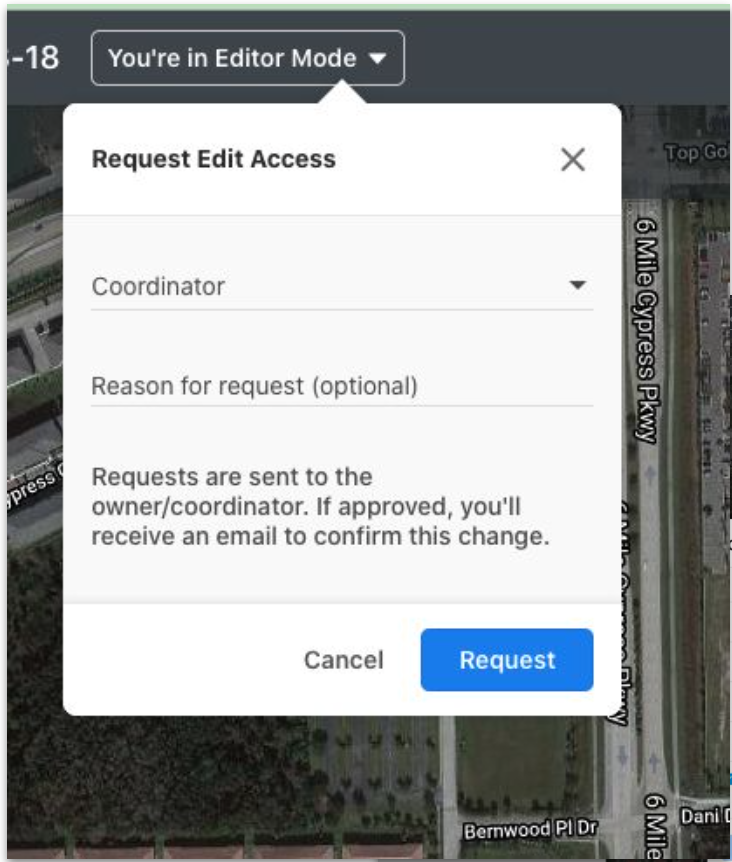 A Note on Project Owners
Project owners will not have the ability to request access as they will already have the highest access level as the owner of that project.