Instructions for generating automatic exports for rooftop DXF reports.
Rooftop DXF reports availability
Rooftop DXF reports are available for purchase through your sales representative.
Auto Export Availability
Configuring Auto Exports is available to Enterprise-level administrators. Your organization must own a Project in order to add Auto Exports to it. Please reach out to your sales representative, or [Contact Us](https://www.dronedeploy.com/about/contact/), if you'd like to add this feature to your account.
Navigate to your Auto Exports page and select Point Cloud as your layer.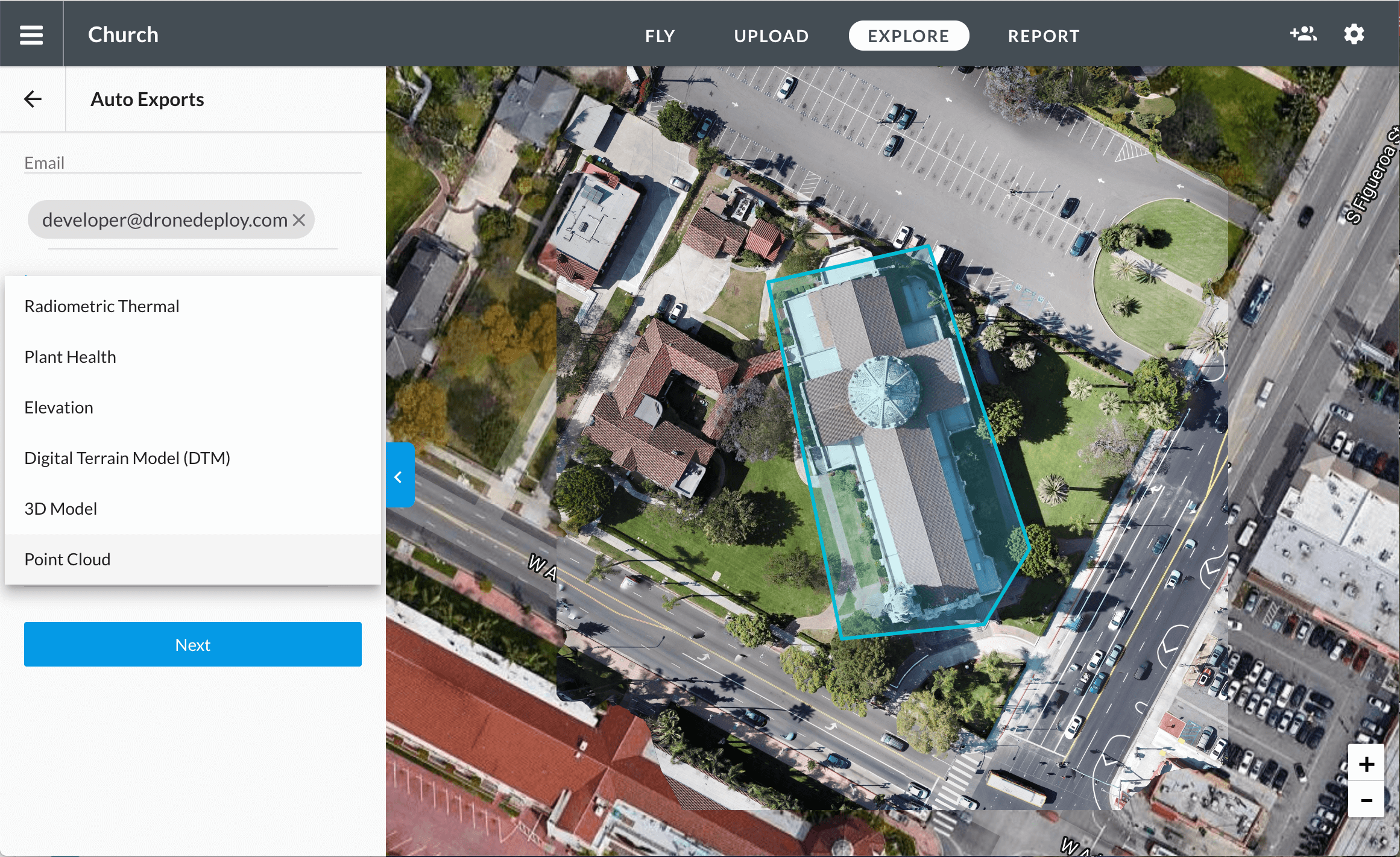 Then select Rooftop DXF as your file type.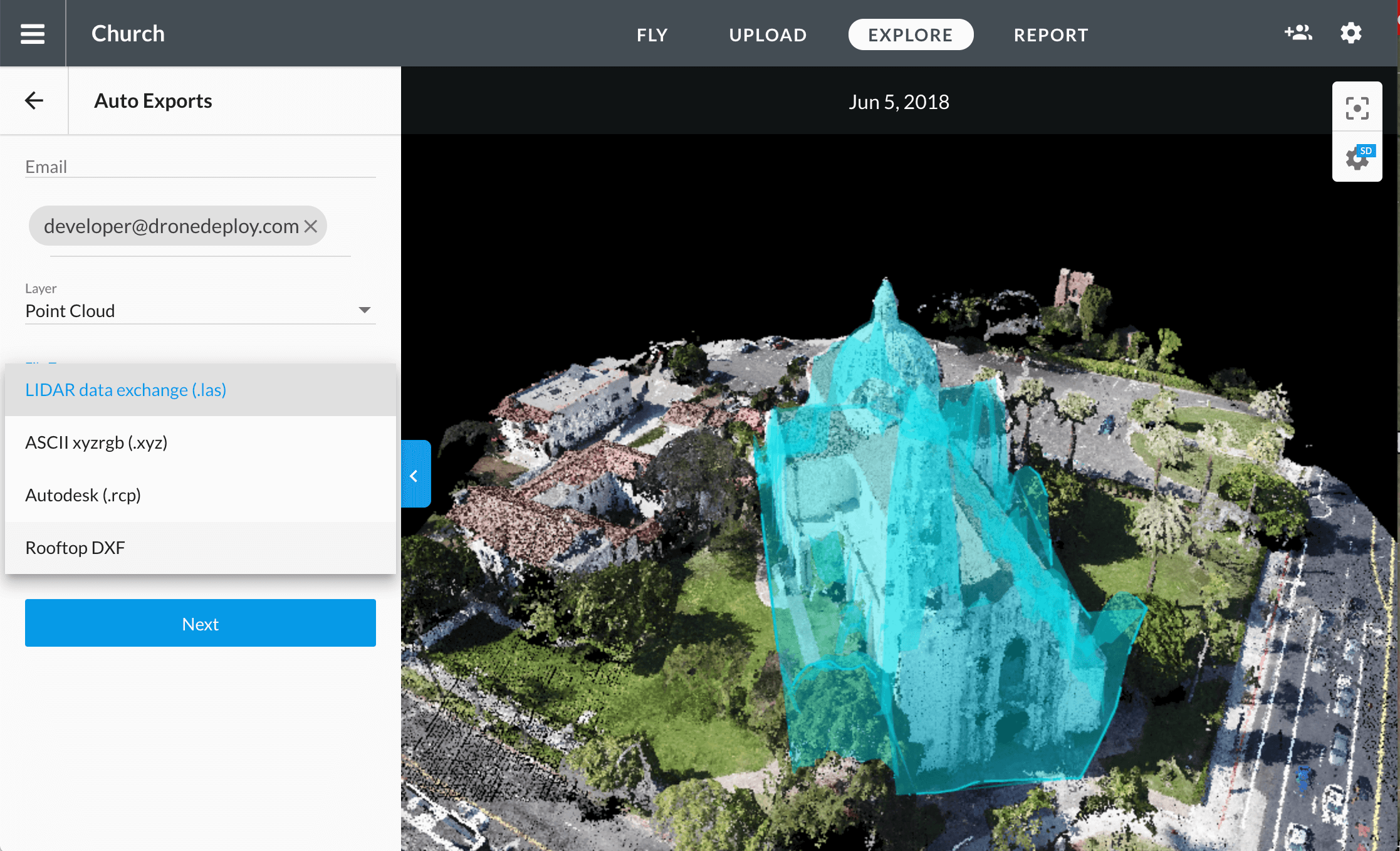 Select your destination for our Auto Export.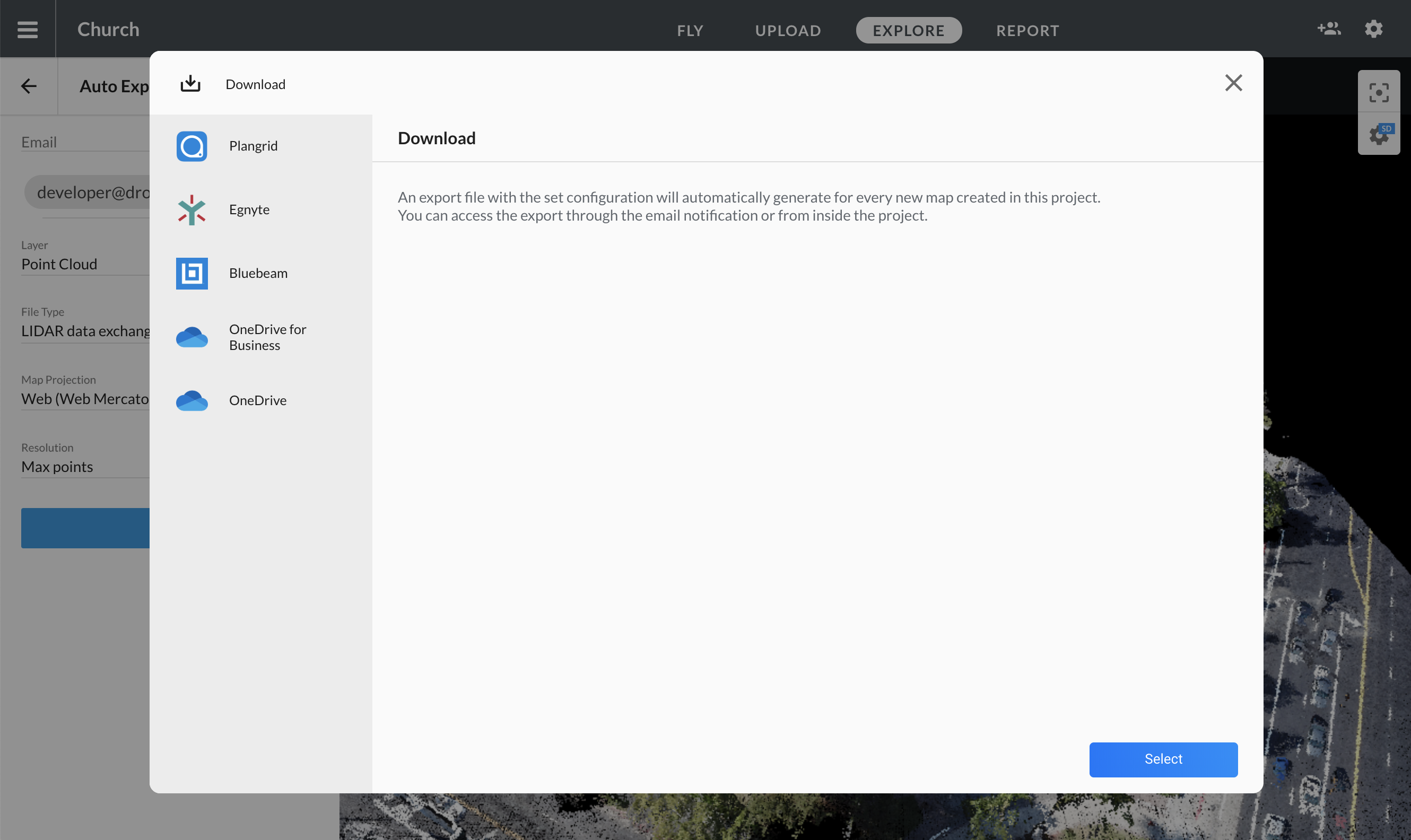 Once the Auto Export is configured, you may run the export on an existing map, or when a new map is processed inside of that project, the export will automatically be generated.