Not all files and file sizes are supported for every integration
You can find the official support chart here
After you've navigated to the Auto Exports settings window for your Project and have configured the parameters for your export, you're ready to finalize the Auto Export by pointing it to a destination.
To point it towards Google Drive, first install the Google Drive app available at the DroneDeploy App Market.
After installing the correct app, Google Drive will show up in the top left-hand side of the pop-up window after you make your Auto Exports selection. Please be sure to select it, and log in to Google Drive by pressing 'Connect Google Drive':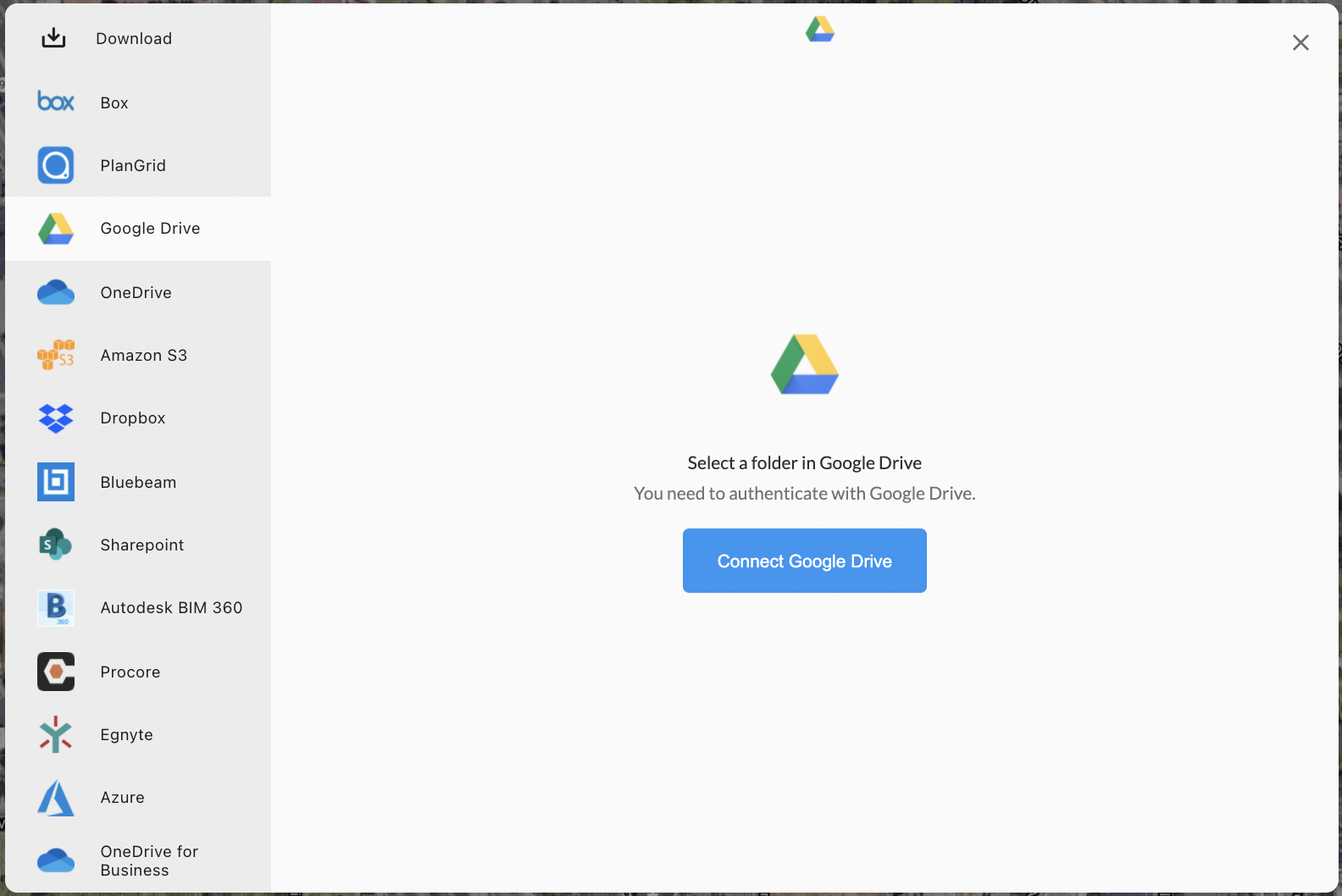 Choose a destination folder, highlight, and choose "Select" to confirm: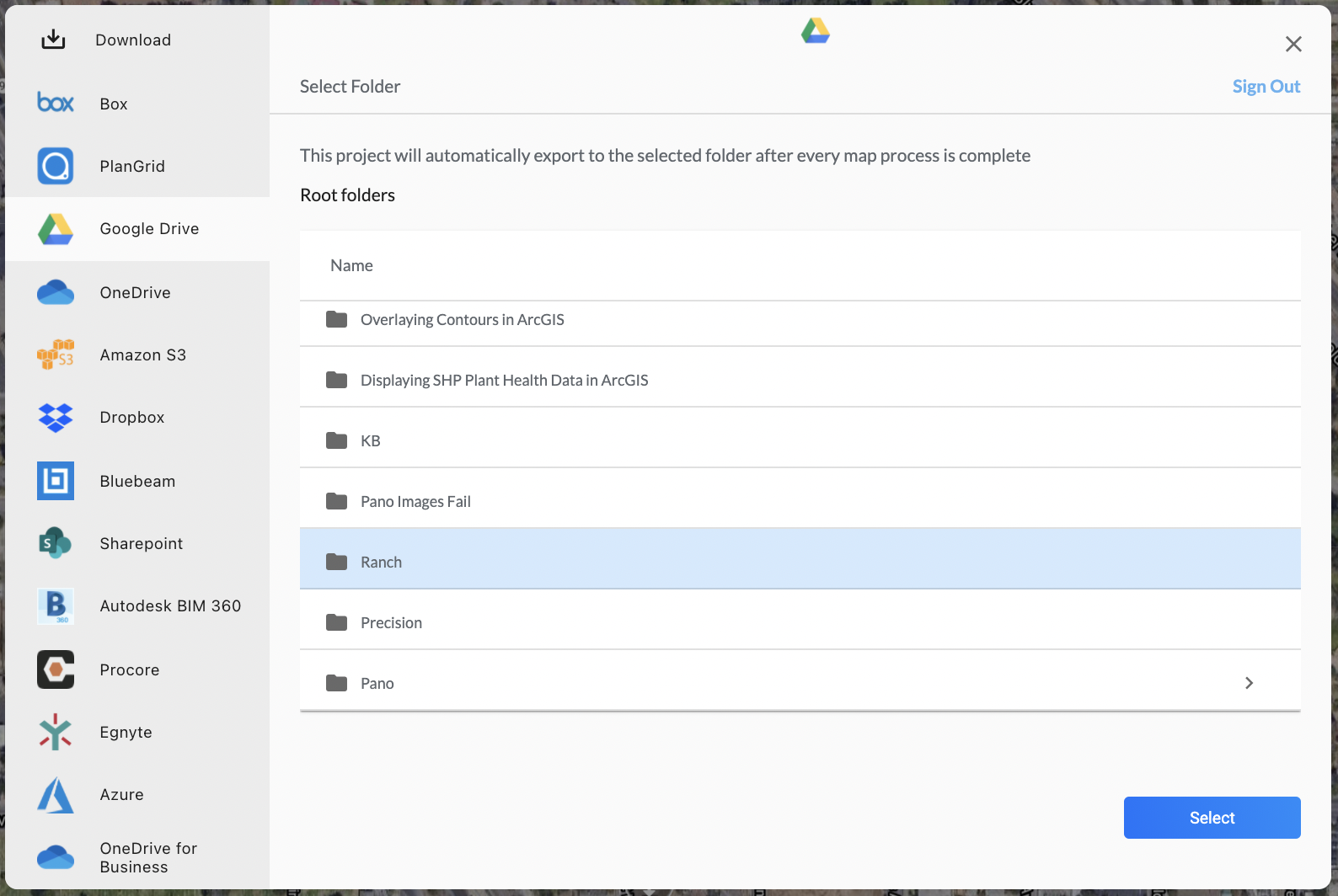 A message should appear confirming this was successful: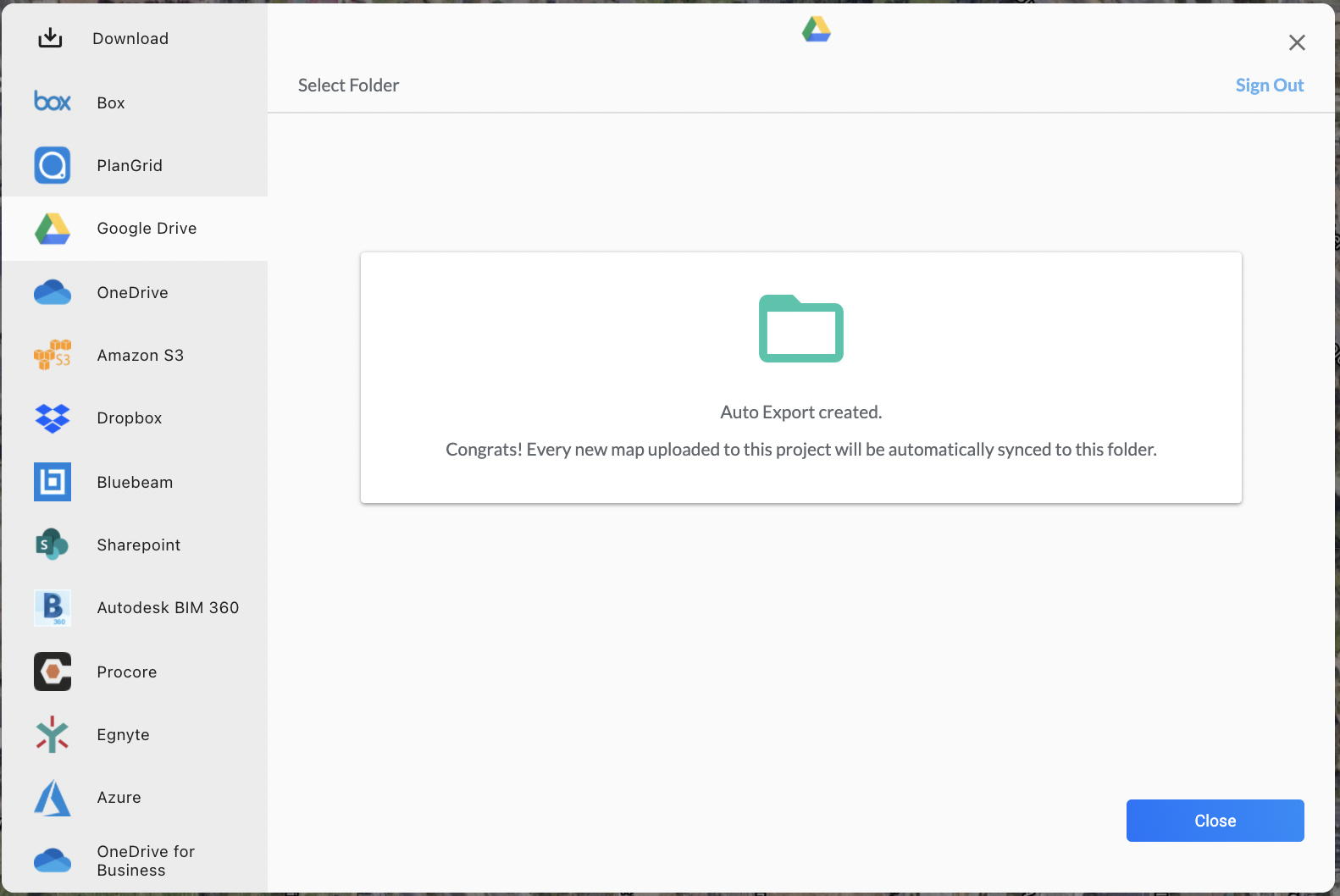 All auto-exports will live on the left panel of the project. You can navigate to this list through the project settings (upper right corner, gear button). You can also see this under the "Auto" tab when creating any project export.
Choose the three dots to reveal options to "run" the export, delete it, or apply it to all of organization's projects.