An In-Depth Look at Ground Capture with DroneDeploy for Walks
In the fast-evolving world of technology, data capture from the ground has taken on a new dimension, particularly in industries like construction, real estate, and inspections. DroneDeploy has expanded its capabilities to offer ground capture solutions, making it easier than ever to create immersive walks of job sites and locations. In this comprehensive guide, we'll explore the process of ground capture with DroneDeploy, focusing on creating walks using a variety of cameras and file formats.
The Power of Walks
A Walk is a virtual tour that provides a holistic view of a location by capturing a 360-degree video. These Walks have become a valuable asset in various industries, allowing users to:
Virtually explore entire job sites or properties.
Compare changes over time, aiding in project monitoring and documentation.
Create issue reports and inspection records using industry-standard inspection tools.
Supported Cameras and File Formats
To create seamless walks, it's crucial to use the right camera and file format. While DroneDeploy supports most 360 cameras, the recommended choice is the Insta360 series. Specifically, the Insta360 OneRS 1-inch camera is highly recommended due to its quality footage and reasonable cost. Other Insta360 models, such as the ONE R, ONE X, and ONE X2 are also supported.
Depending on the camera used you may either upload files directly from the camera's SD card (Insta360 cameras) or convert them to the correct format (Ricoh, GoPro, Garmin) before uploading.
The Insta360 OneRS 1-inch camera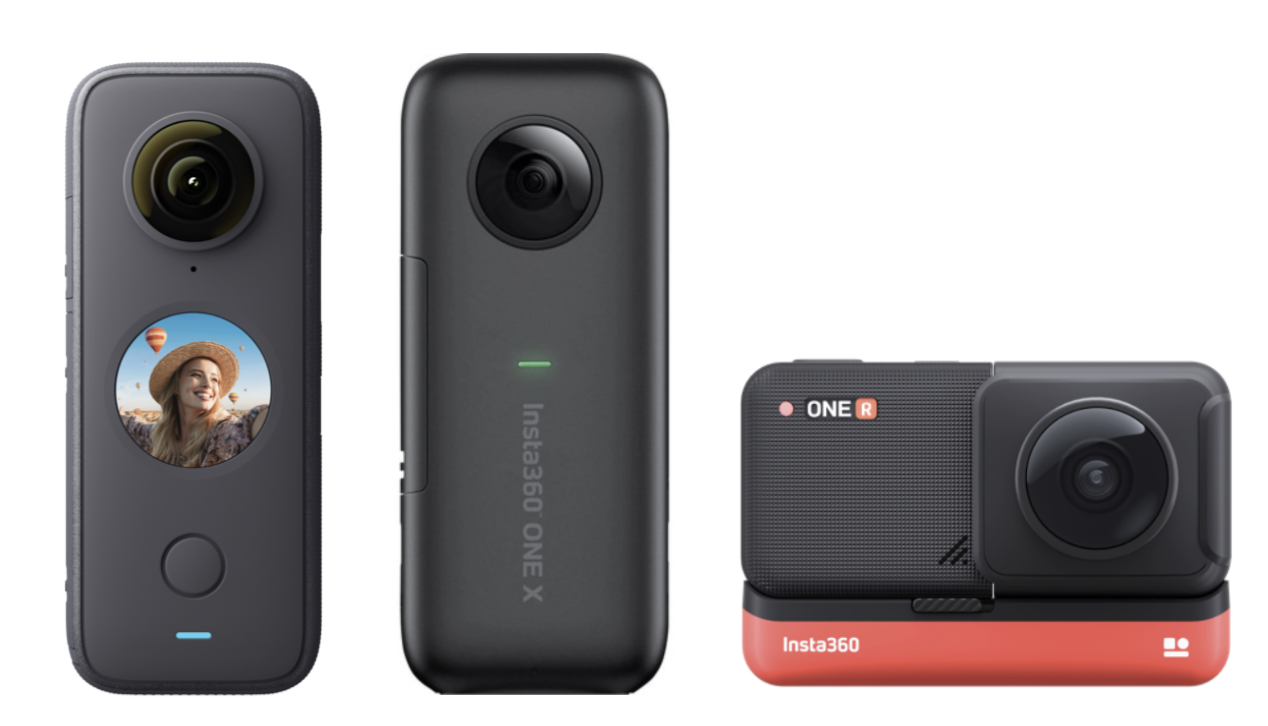 The Insta360 cameras ONE X2, ONEX, ONE R
For a complete guide on supported hardware for Walks please take a look at our help center article here: Recommended & Supported Walks Cameras
Supported Video Formats
DroneDeploy supports two primary 360 video formats:
A pair of.INSV video files (Insta360 cameras): For the best results, it is recommended to choose a resolution of 5.7k or higher with any frame rate.

A single equirectangular .MP4 video (Ricoh, GoPro, Garmin, Insta360): When uploading an .MP4 file, it's essential to ensure that it is in equirectangular format, as other formats are not supported.
Please note that dual-fisheye video is not currently supported, and you will need to convert it to equirectangular using your camera's software before uploading.
Capturing a Walk: Best Practices
To ensure high-quality walks, it's essential to follow these best practices:
Use the Mobile Ground App: For the best capture experience, DroneDeploy provides a dedicated Ground capture app. However, if you cannot use the app, you can still process and analyze walks in DroneDeploy.

Steady Camera Movement: When capturing a walk, aim for steady camera movement. You can hold the camera with a monopod, mount it on personal protective equipment (PPE), or even mount it on a vehicle.

Avoid Perfect Loops: Walk path reconstruction errors can occur when the start and end locations are the same. Keep these points at least 20 meters apart to avoid issues.

Consistent Lighting: Maintain consistent lighting throughout the walk. Rapid transitions from well-lit to dark areas can disrupt alignment.

Optimal Shutter Speed: Adjust your camera settings to use a "FASTER" shutter speed to reduce motion blur in videos and images.

Timelapse Videos: For timelapse videos, ensure there is some motion between updates, preferably not slower than 1 frame per second.
Uploading and Processing
Once you have captured 360 videos in the correct format, it's time to upload them to DroneDeploy:
After ensuring you have 360 videos in the correct format (see 'Supported Video Formats' above). Simply click the UPLOAD tab to begin uploading the file(s) to DroneDeploy.
When your walk is ready you will receive an email. Click the View Walk button to align it to your site and explore the video.


Alignment and Viewing
Please note alignment features are available only on the Desktop/Web version of DroneDeploy.
For the best experience, use the Ground App, which automatically aligns your walk. If you're not using the app, you can manually align walks:
Choose the start and endpoints with numbered blue pins on the left side of the alignment screen.

Select the layer for alignment (Basemap or uploaded overlays) on the right side.

Manipulate the points to align and scale the walk path.