Capturing immersive and high-quality Walks has become an increasingly popular way to showcase properties, survey sites, and provide virtual tours. To maximize the visual impact and quality of these walks, DroneDeploy recommends using specific 360 cameras that are fully supported by our platform.
Insta360 OneRS 1-Inch
The primary preferred camera recommended by DroneDeploy for capturing Walks is the Insta360 OneRS 1-Inch. This camera stands out for its exceptional image quality and versatility. Equipped with a 1-inch sensor, the OneRS captures sharp and vibrant images even in challenging lighting conditions. It offers a wide dynamic range, ensuring that details are well-preserved in both bright and dark areas. With its multiple shooting modes, including photo, video, and time lapse, the OneRS provides flexibility for capturing various types of Walk content.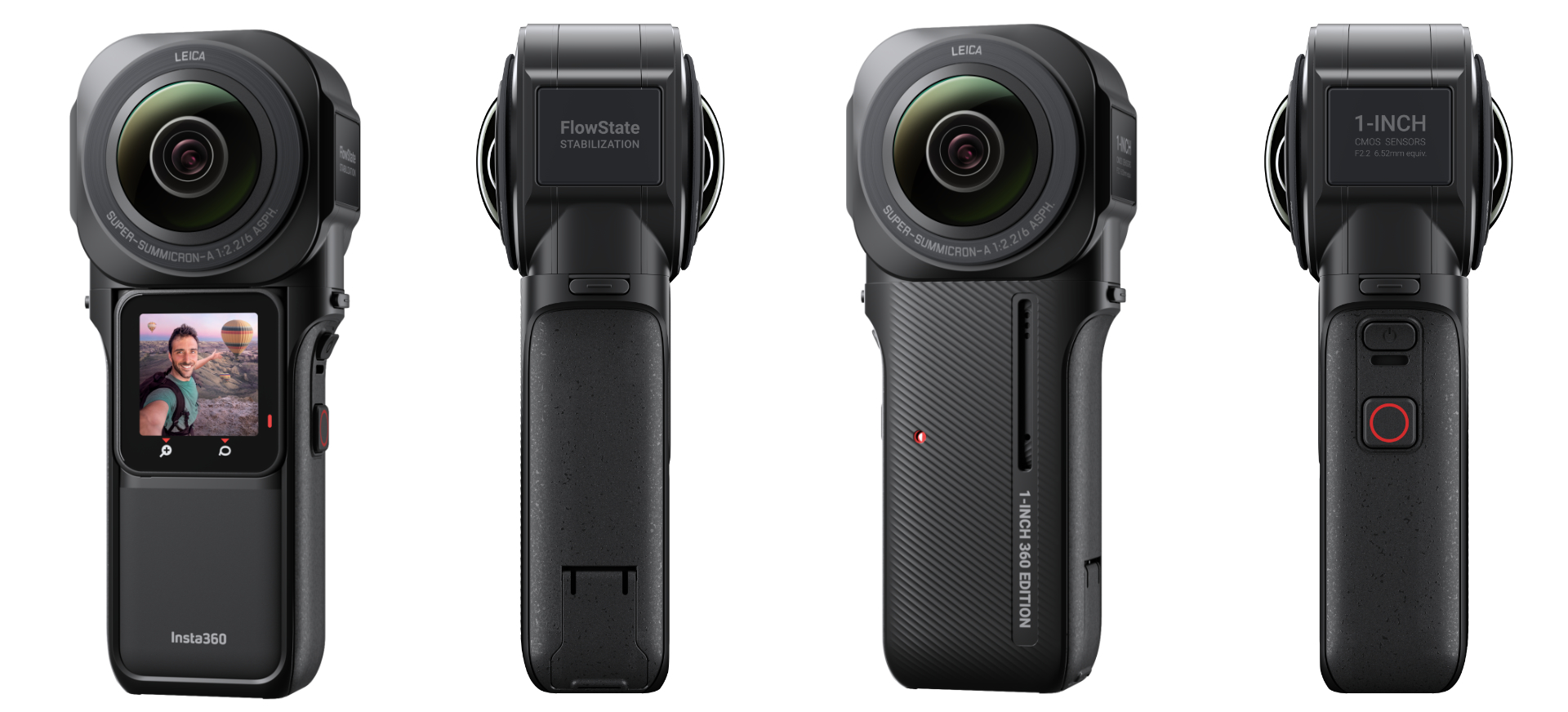 Alternatively, DroneDeploy supports several other Insta360 cameras that offer excellent results in capturing Walks. These options include the ONE R, ONE X, ONE X2. Each camera has its own unique features and advantages, allowing users to select the one that best suits their specific needs and budget.
Insta360 ONE R
The Insta360 ONE R is a modular camera system that offers impressive flexibility. Its interchangeable lens system allows users to switch between different modules, such as a 360-degree module, a wide-angle module, or even a 1-inch sensor module. This modularity ensures that users can adapt the camera to capture the exact type of content they desire. With its high-resolution capabilities and advanced stabilization technology, the ONE R delivers professional-grade footage suitable for creating captivating Walks.
Insta360 ONE X and ONE X2
The Insta360 ONE X and ONE X2 are compact and easy-to-use cameras that pack a punch in terms of features. These cameras offer high-resolution 5.7K video recording and excellent image stabilization, resulting in smooth and immersive Walks. The ONE X2, in particular, introduces upgrades such as improved low-light performance and an updated touchscreen interface, enhancing the overall user experience.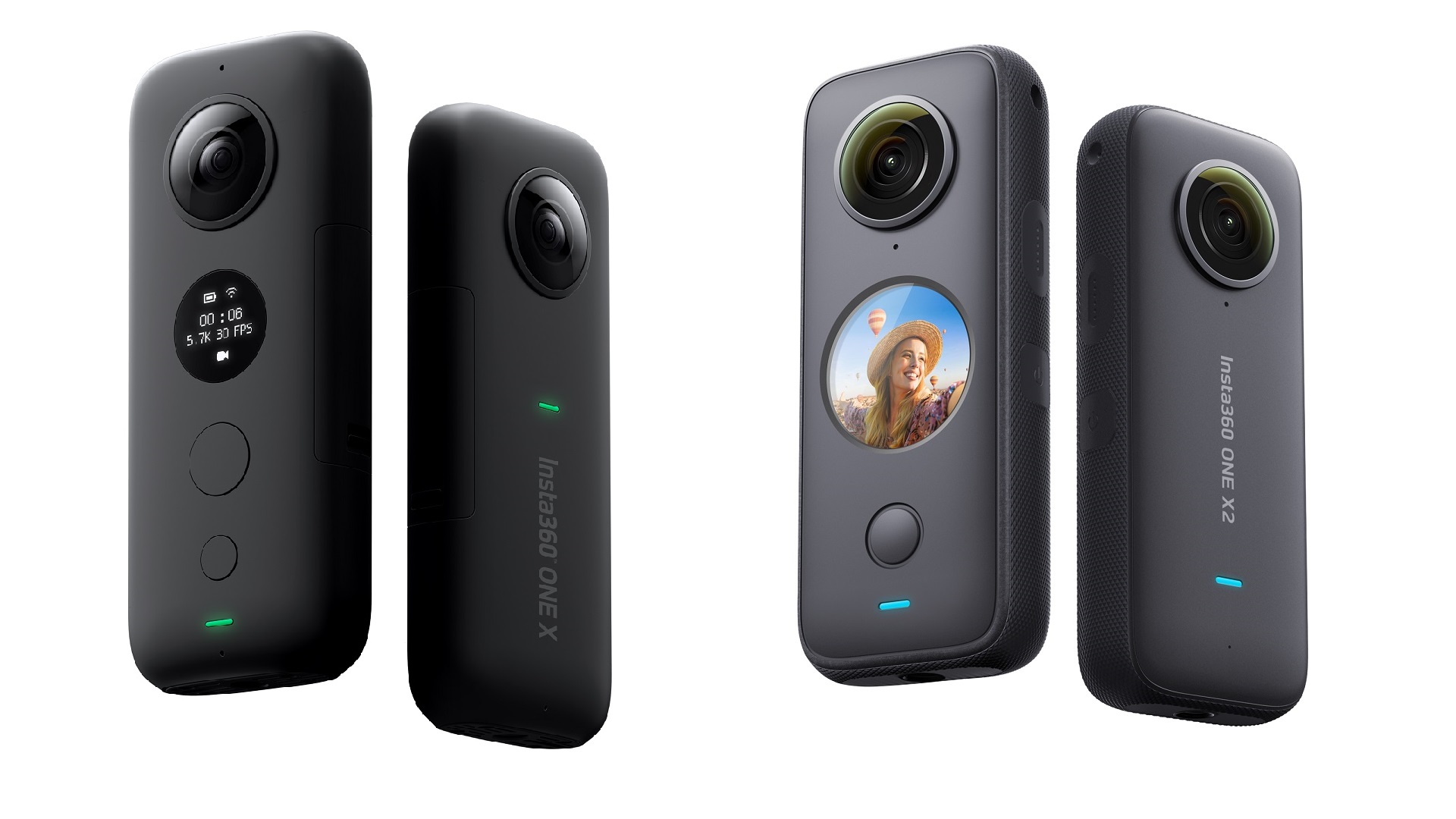 DroneDeploy's Ground app seamlessly integrates with these recommended and supported Insta360 cameras, providing users with a streamlined and efficient workflow. The app allows users to plan flight paths, capture 360 imagery, and upload data directly to the DroneDeploy platform for processing and analysis. This integration ensures that users can easily create, analyze, and share their Walk content within the DroneDeploy ecosystem.
For the DroneDeploy Ground app, the recommended primary camera is the Insta360 OneRS 1-Inch. Additionally, DroneDeploy supports other Insta360 cameras such as the ONE R, ONE X, ONE X2, offering users a range of options to suit their specific requirements.
Supported 360 Cameras - Capture + Processing
Below we've listed the camera model, whether it's supported for capture, processing, or both, and the mobile compatibility. Cameras listed as supported for processing only cannot be used for capture with the DroneDeploy Ground app on mobile, however, you can still upload and process 360 imagery, standard photos, and Walk data collected on these models. For more information on data processing, visit this page.
Cameras denoted with a * may require additional information about what features they support or additional notes on how we can best support that hardware. 
| Camera | Supported for Capture | Supported for Processing |
| --- | --- | --- |
| Insta360 One RS 1-inch | Yes | Yes |
| Insta360 One X3* | Yes* | Yes* |
| Insta360 One X2 | Yes | Yes |
| Insta360 One X | Yes | Yes |
| Insta360 One R | Yes | Yes |
| Insta360 Titan | No | Untested |
| Insta360 Pro 2 | No | Untested |
| Insta360 Pro | No | Untested |
| Insta360 Sphere | No | Yes |
| Ricoh Theta X | StructionSite Only | Yes |
| Ricoh Theta Z1 | StructionSite Only | Yes |
| Ricoh Theta V | StructionSite Only | Yes |
| GoPro Max | No | Yes |
| Garmin VIRB 360 | StructionSite Only | Yes |
Additional Notes:
*While the Insta360 One X3 camera is supported for both capture and processing, its capture quality is on par with, if not slightly better than, its predecessor, the Insta360 One X2. However, we recommend using the One X2 or Insta360 One RS 1-inch as the preferred cameras for use with the DroneDeploy Ground and StructionSite apps.
For more on the supported video formats please see our article here: Supported Video Formats