A guide to officially recommended and supported drones to use with DroneDeploy
Recommended Drones
General
Phantom 4 Pro V2
The Phantom 4 Pro V2 offers great reliability and are the best all-around
options for most users using DroneDeploy

Mavic 2 Pro and Mavic 2 Pro Zoom
The Mavic 2 Pro and Mavic 2 Pro Zoom offers great quality in photography combined with quality battery life all merged together with a portable light-weight body optimal for travel and storage.
Enterprise
Matrice 200 and 210 V2
Both the Matrice 200 and 210 V2 offer the best Enterprise solution for high-quality RGB mapping, video capture, and panorama capture. With the ability to capture imagery with 2 sensors the 210 line is the preferred options for thermal imagery. Additional Highlights include Swappable light sensors, beacons, and avoidance signals that help for flying at lower light situations. These drones are also water-resistance so users can fly in a wide range of environments.

Matrice 300 (New!)

The M300 is DJI's latest commercial drone, and many of our customers are already uploading and processing photos on our platform with this drone. *For access and specs, please see release notes listed below.
Flight Autonomy
Skydio 2
The Skydio 2 will offer users the best in class obstacle avoidance for users with it's sophisticated sense-and-avoid technology. For users trying to map at low altitudes or with obstructions, the Skydio 2 is a great choice for mapping.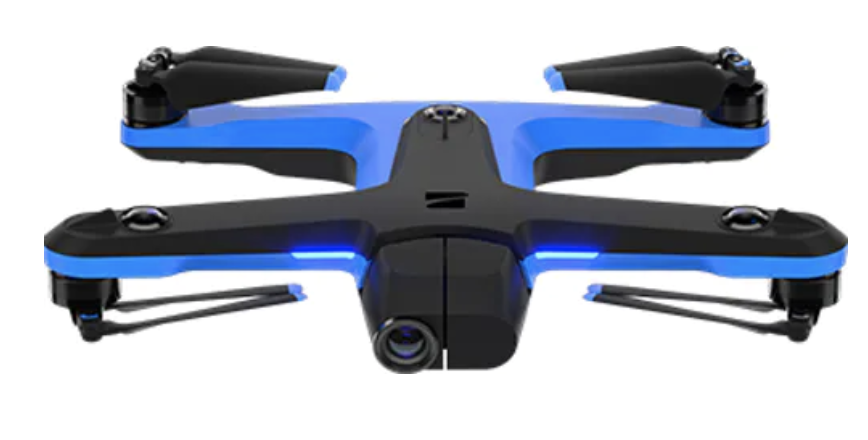 Mavic 3 Support
The Mavic 3 is not compatible with DroneDeploy missions. DJI has not yet released an Enterprise application that supports the Mavic 3 and has not yet made support available to third party applications. All this means that the Mavic 3 is not yet compatible with any mapping software, including DJI's and DroneDeploy's. You can rest assured that we will support the Mavic 3 in the DroneDeploy Flight app once available, and we are working closely with DJI to offer preferred functionality. In the meantime, I'd recommend checking our supported drones page for the most up to date information regarding drone models we support.
M300 Release Notes
This initial release is supported for the wide lens, as well as for mapping missions only. We plan to support additional plan types, as well as both zoom and thermal lenses soon. Please update your app to the latest version and reach out to
support@dronedeploy.com
for access.
To connect to your drone with DroneDeploy:
Power on your "DJI Smart Controller Enterprise" controller
Power on your M300 drone
Plug Smart Controller into iPhone/iPad with DroneDeploy app and USB cable
Open DD app and start planning your mission
We recommend increasing front overlap to 90% for wide lenses.
Technical Support is available for Recommended and Supported Drones only. Please note that DroneDeploy cannot guarantee technical support and troubleshooting of drones that are not listed. We strongly recommend using one of the drones best supported by both DroneDeploy and the DJI SDK for an optimal experience.
Supported Drones
See our full list of supported drones below.
| Drone | Status |
| --- | --- |
| Inspire 2 | Supported |
| Mavic Air | Supported |
| Mavic Pro | Supported |
| Mavic Pro Platinum | Supported |
| Mavic 2 Pro (regular + zoom) | Supported |
| Mavic 2 Enterprise Zoom | Supported |
| Mavic 2 Enterprise Dual | Supported (non-radiometric) |
| Matrice 100 | Supported |
| Matrice 200 | Supported |
| Matrice 210 | Supported |
| Matrice 210 RTK | Supported |
| Matrice 200 V2 | Supported |
| Matrice 210 V2 | Supported |
| Matrice 210 RTK V2 | Supported - No RTK |
| Matrice 300 RTK | Supported - No RTK (H20 and H20T) |
| Phantom 4 | Supported |
| Phantom 4 Advanced | Supported |
| Phantom 4 Pro (including Obsidian) | Supported |
| Phantom 4 Pro V2.0 | Supported |
| Skydio 2 | Supported (iOS only) |
Supported Cameras & Lenses
Drone Model
Cameras
Lenses
Inspire 2
X4S
X5S
X7
X5S Lenses:

- DJI MFT 15mm F1.7 ASPH
- OLYMPUS M.12mm F2.0
- OLYMPUS M.45mm F1.8

X7 Lenses (FW 01.01.0200 only):

- DJI DL-S 16mm F2.8 ND ASPH
- DJI DL 24mm F2.8 LS ASPH
- DJI DL 35mm F2.8 LS ASPH
- DJI DL 50mm F2.8 LS ASPH
Matrice 100
X3
X5
X5 Lenses:
- DJI MFT 15mm F1.7 ASPH
Matrice 200/210/210RTK
X4S
X5S
XT
XT1
XT2*
X5S Lenses:

- DJI MFT 15mm F1.7 ASPH
- OLYMPUS M.12mm F2.0
- OLYMPUS M.45mm F1.8

The X7 exhibits behavior when used on the M200/210 line that prevents normal operation so it is not supported for this line.

Z30 - Zoom Camera - Supported for manual capture only
Note: All "Officially Supported" cameras and Lenses are tested with DroneDeploy rigorously. Your results with cameras others than those listed above may vary.
RTK data is not recorded to photo metadata, so the map accuracy increase you'll see out of the 210RTK may not be substantial when compared to the regular models.
When using XT2, both RGB and Thermal imagery is saved to the SD cards.*
Panoramic Flight
Incompatible Drones: Mavic Air
Incompatible Cameras: All thermal cameras (e.g. XT1 and XT2), All 3rd Party Cameras, DJI Zenmuse X7
Video Flight
Incompatible Drones: Most drones are supported for video both at HD and 4K capture quality. Mavic 2 Pro video format must be set in DJI GO
Non-DJI cameras
DroneDeploy is now able to control supported DJI drones without a DJI camera, but it won't be able to initiate image capture. For example, you could create a DroneDeploy mission for a Phantom 4 with a RedEdge camera, but you would need to trigger image capture externally.
Not sure what drone you need?
Check out our
Drone Buyer's Guide
for industry-specific recommendations.
Data Processing Compatibility
The DroneDeploy Map Engine lets paying customers upload and process your imagery from any UAV setup with embedded geotags. Once the data has been processed, you will also be able to make use of all the additional DroneDeploy functionality (such as sharing, annotations, and analysis).
Processing imagery from the Phantom 4 Multispectral, MicaSense, SenseFly, Mavic Air 2 or the WingtraOne is officially supported.
RTK processing from DJI drone image sets not taken in DroneDeploy can be processed on Business plans and above.
Using Map Engine does not require any app, just data.
Data requirements:
All images should be in JPG format
All images must have latitude, longitude and altitude in the GPS EXIF data
All images should be facing the area of interest
All images should have significant overlap (more than 60% side and frontlap, 75% for agricultural or homogeneous imagery)
There must be at least 10 images
To begin, please see How to Process Datasets.
Initial Setup for DJI Drones
Please
see here
to set up for your first flight.